Increasing Need for Extended Healthcare Services in the UAE
28 June, 2021 | By Mashreq in Knowledge Partnership with JLL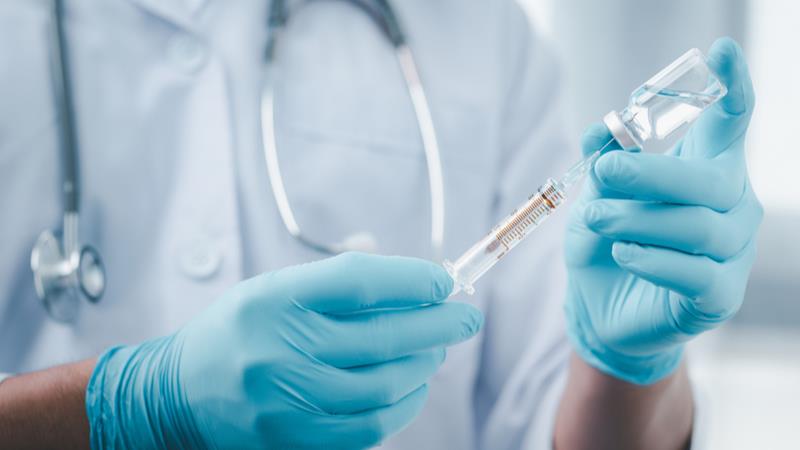 Extended healthcare services are increasingly becoming a critical part of the continuum of care for patients. These services have been offered to patients who require nursing or medical care for a longer duration outside the acute care hospital set-up. The spectrum of extended care services includes long term care, rehabilitation, and home care, which help in comprehensive care for these patients.
Market potential for extended healthcare is driven by various factors, as follows:
Increased in geriatric population in geriatric population[1]: Population aged 65 years is growing at a significant CAGR of 10.2% (2010-2019), as compared to the overall population growth rate of 1.4%. Also, this age group comprised 1.1% of the total population in 2019, as compared to 0.7% in 2010. Going further, it is expected to increase by ~3.3% share by 2026. This is expected to enhance market potential for geriatric and extended healthcare facilities in the country.

Increased burden of Non-communicable diseases (NCDs)[2]: NCDs were the main causes of death, accounting for ~77% share of total deaths in the UAE in 2016 (latest data available). In Dubai, Cardiovascular diseases were the major cause of death (30.1%) in 2019. This implies a high burden of NCDs, which often require extended care.
Higher number of congenital diseases: The region has a high occurrence of major congenital conditions such as cerebral palsy, spinal bifida, down syndrome and other chromosomal syndromes in children, driven by consanguineous marriages. Children affected with such conditions require specialised and extended care.
High cost of hospitalisation and limited insurance coverage: Extended care facilities can negotiate well with payers due to factors like doctor's advice, patient convenience, level of services provided and continuum of care. Additionally, maintaining extended care patients in ICUs beds is many times (i.e. 2-3x) more expensive than managing such patients in dedicated facilities.
High occupancy of critical care beds[3]: Critical care bed density in the Emirates of Dubai and Abu Dhabi is at par with international benchmarks (countries with highest critical bed density have been considered), as shown in the exhibit. However, critical care beds are running at a high occupancy in the region.

Moreover, utilisation of ICUs has increased due to the COVID-19 pandemic. As per key Subject Matter Experts (SMEs), an average of 25-35% of patients currently in ICUs may be moved to LTC and Rehabilitation facilities. Transferring stable patients to long term care, rehabilitation and home care set-ups would be beneficial for debilitated patients and also ease the burden of critical care beds in the region
1. Long term care (LTC) and Rehabilitation:
Long-term care and Rehabilitation means helping people of any age with their medical needs or daily activities over a long period of time. Specialised continuous medical care can be provided at home, in the community, or other various types of facilities. Average Length of Stay (ALOS) for LTC patients is about 150-180 days (this is the average, the range varies from about 5-6 months to more than 3 years), whereas ALOS for Inpatient rehabilitation services varies from 30-150 days, depending on patient requirements.
There are many facilities providing LTC and Rehabilitation services in the region, like Amana Healthcare, Cambridge Medical & Rehabilitation Centre (CMRC), NMC ProVita, Salma Children's Long-Term Care and Rehabilitation Hospital etc. Majority of the dedicated LTC and Rehabilitation facilities are in Abu Dhabi due to insurance coverage for these services in the Emirate.  Moreover, this segment has witnessed increased Private equity interest in recent times.
2. Home care:
Home healthcare includes a wide range of healthcare services that can be provided to patients in their homes. It is usually less expensive, more convenient, and almost as effective as the care a patient gets in a hospital. Currently, there are more than 80 licensed home care companies in the UAE. Most common home care services include elderly care, disability services, palliative care, post-operative, live-in care, patient escort, mental healthcare (like Dementia, Alzheimer's etc.), mother and baby care etc.
Key players in the home healthcare segment include Nightingale Home Health Care LLC, Americare (under NMC), Emirates Home Nursing LLC etc.
With extended care services becoming a key differentiator in the service delivery portfolio, healthcare providers in the UAE have been investing in related and relevant tools to provide a continuum of care. Differentiating services like personalised rehabilitation plans as per patient's requirements may have an upper hand in capturing market share. Streamlining of extended care services and including these services under medical insurance coverage will ultimately result in reducing the burden and strengthening the healthcare system.
[1] Oxford Economics
[2] World Bank data
[3] OECD data, KSA MOH report, DHA reports, DOH-Abu Dhabi reports
28 June, 2021 | .By Mashreq in Knowledge Partnership with JLL