BROADCAST 2: Improving productivity and efficiency in the region's construction market – Highlights
28 February, 2018 | By RICHARD THOMPSON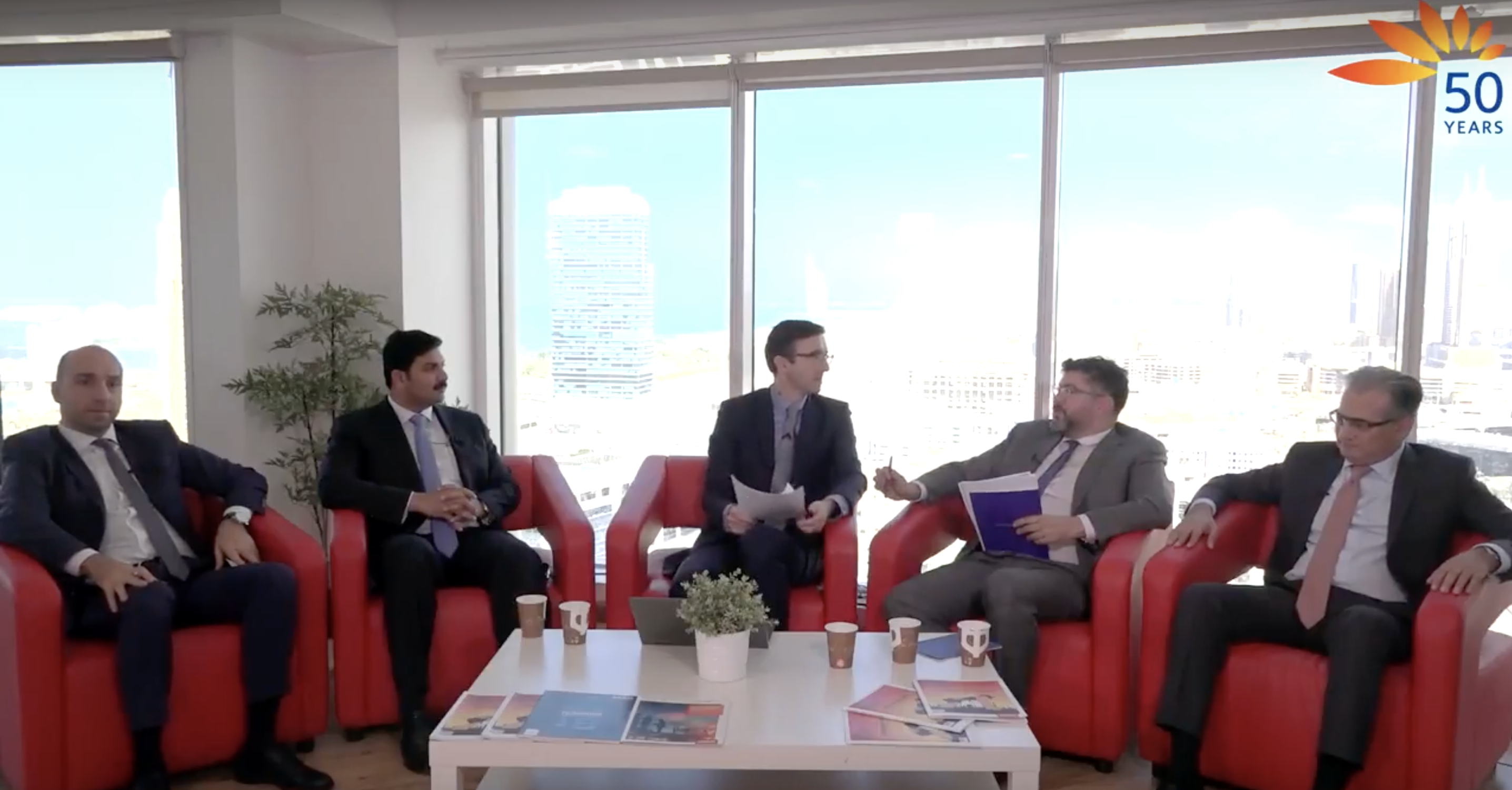 As the era of low oil prices places increasing pressure on government finances and project cash flow, the GCC projects industry needs to address some deep-rooted problems that are undermining the delivery of projects and the sustainability of the region's construction industry.
On 31 January 2018, in a unique live-streamed broadcast, MEED/Mashreq brought together a group of industry experts from the UAE's construction industry to discuss what can be done to improve project delivery in the GCC.
The second edition of the MEED/Mashreq Construction Live Broadcast series saw MEED Editorial Director Richard Thompson in discussion with TAV Construction Abu Dhabi Area Director Ali Haydar Ozak, Iyad Sabouni, Vice-President, Aecom, Francis Alfred, CEO, Sobha Group and Zain Qureshi, Managing Director, Head of Real Estate Finance & Advisory, Mashreq.
This unique expert panel discussed the reasons behind the region's lack of investment in research and development in construction technology and ways to improve productivity and efficiency in project delivery in the region.
You can enjoy the highlights from this important and entertaining broadcast below.
28 February, 2018 | .By RICHARD THOMPSON