Hyperlocal services unlock new real estate market
21 April, 2022 | By MEHAK SRIVASTAVA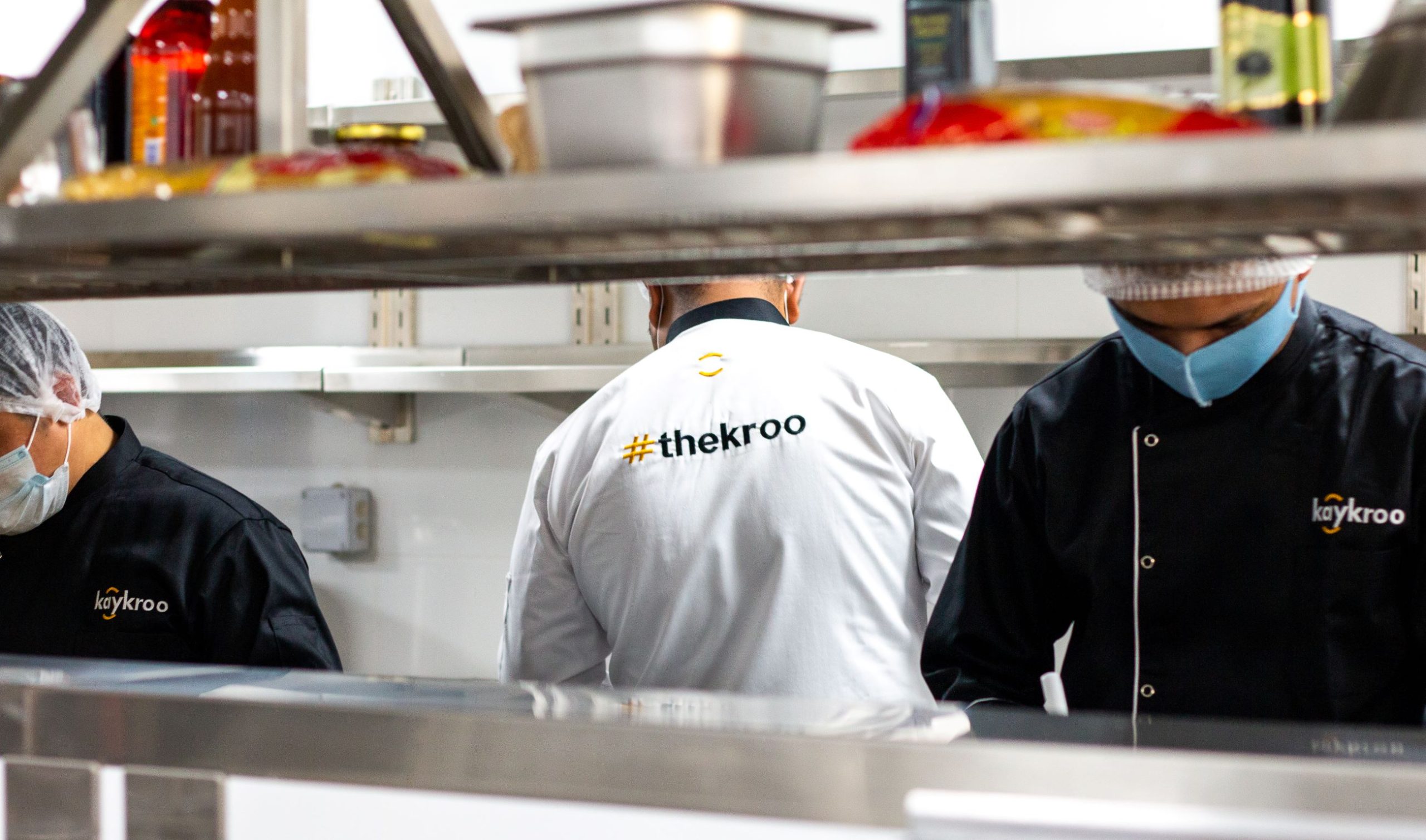 The rise of e-commerce and the need for the rapid delivery of online purchases is creating new opportunities for Dubai real estate developers
Real estate developers and landlords in Dubai should include space for 'dark kitchens' and 'dark stores' in premium districts, a forum of Dubai real estate developers has been told.
Speaking at the latest MEED Mashreq Dubai Real Estate Forum, a senior representative from a leading GCC logistics firm said that real estate developments around the world are evolving to meet the growing demand for community-based facilities such as 'cloud kitchens', 'dark supermarkets' and local data centres.
The rise in demand for these community-based services is opening potentially lucrative new investment opportunities for real estate developers and managers, he said.
"There is real estate for people, which includes office, residential and commercial properties," he said. "And there is real estate for the stuff we consume, which includes e-commerce, food delivery, dark kitchens, warehouse. And then there is real estate for data, which is data centres."
The lines between these segments are blurring, he said. E-commerce fulfilment companies, food delivery aggregators, and data-centre operators are now seeking to scoop up locations that in the past would have been taken by traditional real estate development.
"They want to be in [premium] neighbourhoods like Dubai International Financial Centre (DIFC)," he said. "But developers and landlords haven't even begun to think about having a dark kitchen or dark store inside premium, grade A stock."
It is not only in Dubai where these trends are being seen. In mature markets, such as the UK, landlords are witnessing steep rises in industrial rents on the back of 'dark supermarkets' and 'ghost kitchens'.
Real estate consultant Knight Frank reports that for every GBP1bn of online retail sales in the UK, about 320,000 square feet of urban logistic space is required to fulfil the sales. It says that if e-commerce continues to spread at the current projected rates, some 12 million square feet of additional logistics space will be required in the UK by 2025.
The same trends are starting to emerge in the GCC's major cities, with Dubai, as usual, being at the leading edge. As a result, community-based facilities are set to be as an important new category of real estate asset in the region.
Dark hubs
The use of dark stores and dark kitchens in the region rose sharply during the Covid-19 pandemic in 2020 and 2021, when pandemic-led movement restrictions meant that people were limited to purchasing goods online.
"These options were available before Covid, but no one was really thinking about scaling them," says an attendee at the forum. "But now, they are becoming an increasingly important part of the social fabric of societies."
Dark stores are retail distribution hubs that cater only to online shoppers, a blend between a warehouse and a grocery store without in-store shoppers. Dark store staff prepare and pack online orders, which are then collected either by the customer or a last-mile delivery partner.
Although similar in principle to a traditional retail distribution centre, dark stores are located within urban and community centres rather than on the outskirts of towns. Such hyperlocal fulfilment locations make it easier to respond to quick delivery requests. Dark stores also tend to be smaller in size compared to a large fulfilment hub and are often stocked to meet the needs of a particular locality.
In December 2021, UAE-based Careem announced it was adding dark stores to support its grocery delivery arm, with the aim of having a 100 stores across Middle East within 2022.
Careem Quik is pushing to deliver grocery items in 15 minutes or less in select areas in Dubai, made possible through a dense network of hyperlocal dark stores and high-tech fulfilment management systems.
Dark kitchens or cloud kitchens operate in a similar fashion, with food prepared on behalf of several restaurants within a single space, for delivery apps only.
A Dubai-based analyst at the forum says that while developers have been looking at catering to these new players, it has been difficult to pin down operating models and to forecast returns when compared to a traditional commercial tenant.
Data centres
The rapid increase in demand for data and data-led services, has led to a surge in investment in data centres in the region over the past two years. Much of the demand for data centres is being driven by government directives to build smart and connected cities.
In March 2022, Emirati property developer and founder of Damac Properties, Hussain Sajwani said he would invest over $1bn into building a data centres network across Europe, Asia, Africa and the Middle East, through Dubai-based digital infrastructure provider Edgnex.
The data centre market in the UAE is dominated by government-related entities, and that operators such as Microsoft are looking to diversify their suppliers to reduce their risk.
Growing in relevance now are edge data centres, which are smaller-scale, local data hubs that can reduce latency and store data closer to the end user. A report by consultant PwC notes that the global market for edge data centres is expected to nearly triple to $13.5bn in 2024 from $4bn in 2017.
"Large-scale data centres can't really be located in the city due to their size and the rents within urban hubs," he says a forum attendee from a global asset management firm. "Economics may not sustain them, unless there is a willing payer."
This article is a part of a series of reports from the Dubai Real Estate Forum held in Dubai on 22 March 2022 by MEED in partnership with Mashreq. Attendees at the closed-door event were speaking on condition of anonymity.
* Lead image courtesy Kaykroo/ Koi Communications
21 April, 2022 | .By MEHAK SRIVASTAVA