Home healthcare services in the GCC
21 March, 2022 | By Mashreq in Knowledge Partnership with JLL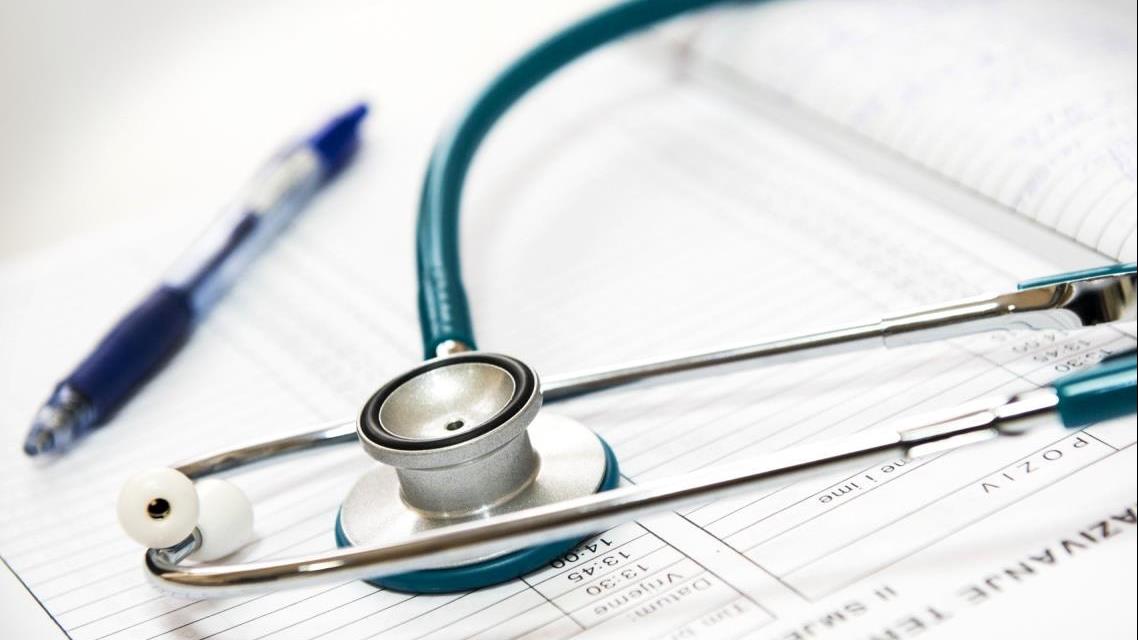 Home healthcare is defined as care provided at home by licensed healthcare professionals who cater to medical treatment needs or by professional caregivers who provide daily assistance to ensure that activities of daily living (ADL) are completed. The global Home Healthcare market is expected to reach USD 545.1 billion by 2028, expanding at a CAGR of ~7.9% over 2021-2028[1].
The key drivers of home healthcare in the GCC are as follows:
Increase in ageing population: Decreasing fertility rates combined with increasing overall life expectancy in the GCC is causing the share of the elderly to rise. The population of 64+-year-olds is expected to grow the fastest among age groups, at the overall GCC level, at a CAGR of 5% during 2021-2031, to reach 12.3 million in 2031.
Disease profile of the region: Due to a largely affluent population and sedentary lifestyles, noncommunicable diseases are on the rise as can be seen through high incidences of obesity, heart diseases, and diabetes in the region. An ageing population also means higher burden of ailments such as Alzheimer's, dementia, and orthopaedic conditions etc.
Technology supporting remote monitoring: Technological advancements such as tele-health, wearables, remote monitoring devices, mobile health applications, and government initiatives to promote home healthcare are driving growth.
Convenience and comfort of home: Home healthcare is more convenient and cost effective for patients compared to getting the same treatment in a hospital setting. With the ongoing COVID-19 pandemic, home care is preferred by patients as a safer alternative.
Augment hospital bed density and efficiency: Home healthcare frees up resources of hospitals such as critical care beds and helps reduce the average length of stay.
Driven by the demand drivers, many hospitals and stand-alone players have established home healthcare services, as mentioned below:

Recent investments in the home healthcare sector in the GCC are as follows
Aster DM Healthcare acquired Abu Dhabi-based Wahat Al Aman Home Healthcare LLC for an estimated amount of USD 28.6 million in 2019[2]
Mediclinic Middle East acquired Abu Dhabi based Ayadi Home Healthcare in 2022[3]
Air Liquide entered the KSA home healthcare sector with the acquisition of the respiratory division of Thimar Al Jazirah Company (TAC). Its Home Healthcare division specialises in the distribution of respiratory equipment and sleep disorder diagnosis services[4]
Home healthcare segment is comparatively easy to enter, requires no capital cost and mainly requires a workforce pool. Therefore, healthcare players are recognising its potential and expanding their services to cater to this demographic.
In UAE, MoHP offers home care services for elderly citizens. Sheikh Khalifa Medical City in Abu Dhabi city and Al Tawam Hospital in Al Ain offer home care services to all UAE nationals.
The Abu Dhabi Health Services Company (SEHA) provides a package of diverse and integrated services with regard to home care for senior citizens who do not wish to visit health centres and hospitals.
Many private healthcare players are also increasingly adding home healthcare services to their spectrum (with additional licenses) as a value-added service.
Many stand-alone players are digitising services by having apps e.g., Manzil Home Healthcare, Ayadi Home Healthcare etc.
Maturity index of various Home Healthcare services in the GCC is presented below: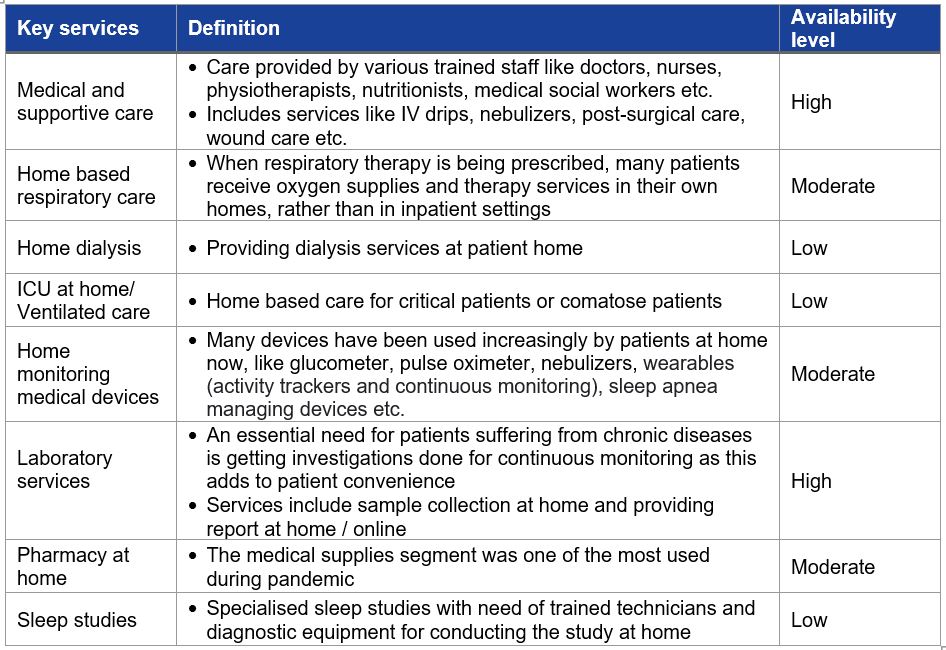 In addition to traditional nursing services, advanced services such as home dialysis, ventilators, etc. are highly beneficial for patients but the GCC has very limited availability. Going further, higher focus is required in these services areas so that the region has availability of a wide gamut of home healthcare services.
[1] VCC Circle
[2] Gulf Today
[3] Trade Arabia
[4] Bloomberg
21 March, 2022 | .By Mashreq in Knowledge Partnership with JLL