Healthcare gears up for new ways of working 
02 May, 2023 | By Mehak Srivastava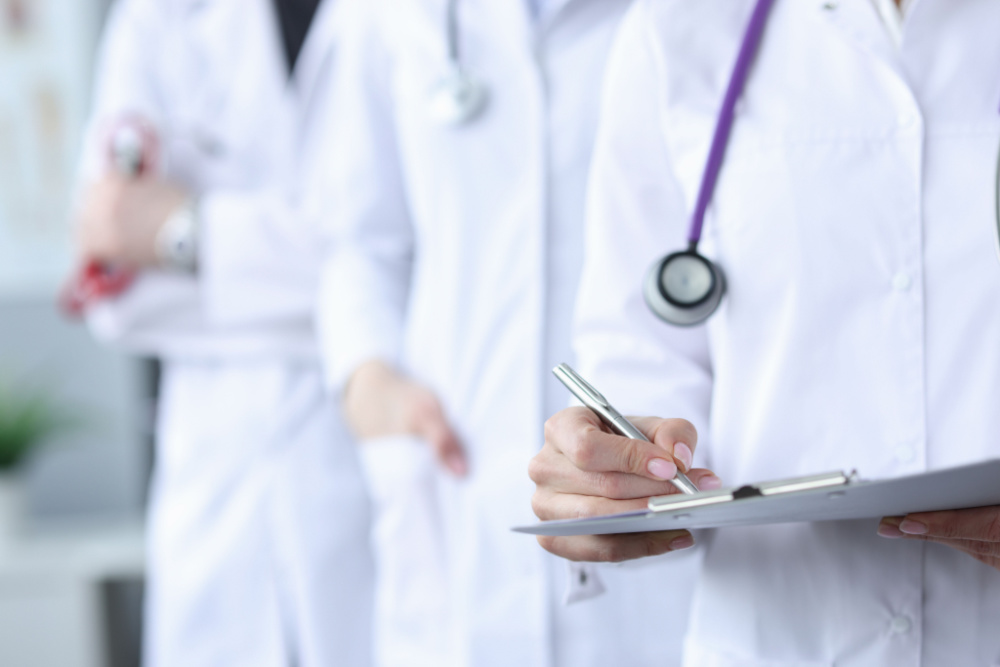 This is article is the second in a series from the MEED-Mashreq Healthcare Business Leaders Forum held on 23 February in Dubai. The event saw leading industry experts gather to discuss the role of digitalisation in transforming the UAE healthcare industry and how the public and private sector must collaborate to maximise opportunities.
Adapting to new working practices is driving a fundamental shift within healthcare organisations and the wider supply chain.  
From digital surveillance and testing tools through communication and research collaboration platforms, innovation has been pivotal in transforming and improving the efficiency of healthcare delivery in recent years. 
"These changes are shaping several key areas – namely people, processes, technology, and investment," explained panellist Baha AbuSalem, programme director of Tatmeen at EVOTEQ, speaking at the inaugural MEED-Mashreq Healthcare Business Leaders Forum in Dubai.  
Investments are being channelled by the UAE's federal and state-level expenditure targets, by foreign investors, and public-private partnership (PPP) models, in line with nation-wide targets. 
"On the process front, a big shift is the automation of activities such as product recall and health insurance through blockchain platforms, which is massively improving efficiency and privacy," said AbuSalem.  
"We're also seeing processes change within hospitals, which are actively revamping internal systems to become more aligned with digital tools." 
AbuSalem sees the UAE's inherent appetite for innovation as a boon for the healthcare sector, with some of the world's largest artificial intelligence and cloud computing experts allowing the transformation of the local technology landscape. 
"The presence of these tech giants allows us to leverage their innovative solutions to build our own capabilities," said AbuSalem. "It also helps us integrate the 'people' aspect – the entire medical supply chain and the end consumer or patient. The transformation of patient care delivery is a big trend underway in the UAE."  
Shifting tides 
Panellist Mazin Gadir credits the shifting tides to the UAE's shift from a "consumption economy to a production and manufacturing economy". Gadir serves as the digital health and innovation director at IQVIA MEA and is a digital health expert within the Digital Health Technical Advisory Group (DHTAG) at the World Health Organisation. 
"Public sector initiatives such as the Tatmeen track-and-trace program and the unified healthcare platform Riayati have been critical in enabling a shift in mindset. But it's also the nation's overhaul of the way its industries are designed." 
Healthcare spending in the GCC is forecast to reach $99.6bn in 2023, with $20bn contributed by the UAE, according to a recent white paper by the Dubai Healthcare City Authority (DHCA). This is indicative of the region's push for economic diversification, with healthcare identified as a long-term priority by governments. Trends such as PPP, health-tech investments, and medical tourism further enable a culture of collaboration and modernisation in the sector. 
Meanwhile, the push for local manufacturing to improve self-reliance is enabling investments in the region's pharmaceutical sector. In the UAE, the pharmaceuticals market is worth more than $3.7bn, according to figures from Abu Dhabi Holding Company. This is attributed to incentives provided to multinational firms to set up local operations and R&D centres, and the UAE's global standing as a business hub. A supportive regulatory backdrop has further helped streamline processes on par with international standards.  
"These changes are also sparking a shift in revenue models," said Gadir. "You see more and more healthcare players investing in new areas of growth – for instance, research and digital health development – to diversify their income streams but also to ensure they expand their own capabilities." 
New practices, however, cannot be implemented "unless the mindset for change becomes the norm", according to panellist Zeyad al-Moosa, managing director, partner, and board member of GulfDrug, a UAE-based importer of pharmaceuticals and medical equipment.  
"In the UAE, innovation in healthcare is actively being led by the government," said Al-Moosa. "The public sector has already implemented infrastructure changes allowing private sector players to benefit – for example, machines have in the past been able to gather patient data but have not been able to utilise it. But today, the public sector has laid the groundwork to store and analyse this data in an effective manner." 
The UAE has steadily built a reputation for innovation. In 2022, the nation was ranked 31st globally and 1st regionally in the Global Innovation Index published annually by the World Intellectual Property Organisation.  
"At the same time, change is also pushing the private sector to constantly upgrade itself so it can maintain pace with the public sector," said Al-Moosa. "Things are very different today than they were before – credentials and proving your capabilities are taken much more seriously now." 
Another shift is the partnership approach being adopted by industry players to achieve common goals. 
"There is now a maturity level that governmental entities are expanding into, where vendors are seen as partners and not just contractors," said Gadir. "It is no longer about just financial return on investment. It is about the returns on skills and people, building that local ecosystem of excellence. " 
The bottom line for the healthcare industry – and most others in the UAE – is that when regulations mandate change, shying away is not an option. 
"The UAE is a highly competitive, customer-driven market based on the efficiency of services, and you need the tools to ensure it stays at the top," said Al-Moosa. "Technology is an enabler, a tool to improve and monitor the services offered. So, when a particular digital solution is mandated, we see it as a plus for us. It helps us derive greater value from what we deliver as an organisation. 
"The rule of the game is that if you do not adjust, you will be left behind."  
02 May, 2023 | .By Mehak Srivastava