Gulf contractors face increasing competition
07 May, 2019 | By Colin Foreman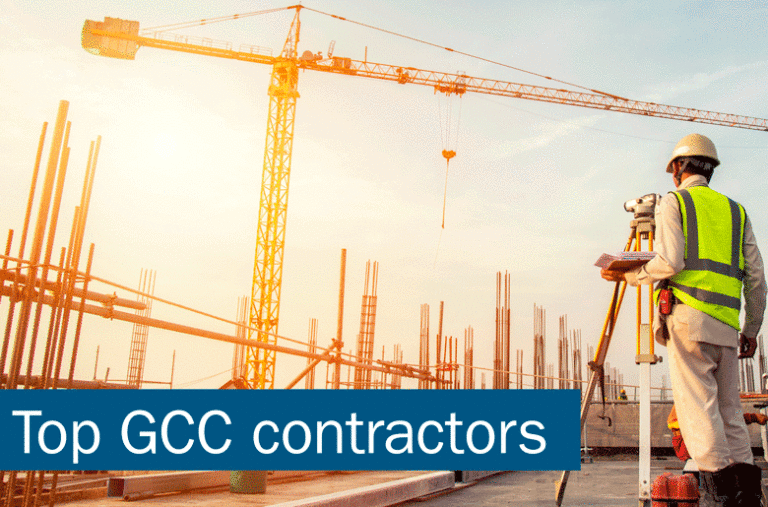 The region's construction sector is in a period of transition and is repositioning itself to tackle new challenges in 2019
As the Dubai market shows signs of slowing down and Saudi Arabia – traditionally the region's largest construction market – reawakens, contractors are starting to think about how their businesses will respond to the challenges of the next five years.
The industry has had a rough ride over the past five years as it struggled to cope with the fall out from lower oil prices. With reduced oil revenues, governments across the region have cut back on spending, delayed payments and disputed variations.
This has put strain on contractors' finances and for many companies the impact has been too severe. International contractors are leaving the region, and many local firms have effectively ceased to operate. 
For MEED's Top GCC Contractors list, this has meant that while familiar names remain, many have fallen off the ranking and will never return.
The impact has been most severe in the markets that rely heavily on oil revenues. Many construction companies have struggled in Saudi Arabia and instead have focused on Dubai, where the economy is not directly reliant on oil prices and project spending has been supported by preparations for Expo 2020.
However, after five years of consistent project spending, it seems that Dubai's construction market is running out of steam. The amount of new work awarded is levelling off and starting to decline, and the amount of work being completed is increasing. This trend is expected to continue as spending is directed towards completing existing schemes instead of starting new projects.
As Dubai offers fewer opportunities, consultants and contractors with a longstanding presence in the region will find themselves in a familiar position. After five bumper years, Dubai's construction market collapsed in late 2008, and in 2009 and 2010 companies scoured the region looking for new work.
The same is happening in 2019. For the past 18 months, business development staff working for consultants have been busy competing for work outside Dubai. As the GCC's largest potential market, the prime target has been Saudi Arabia. 
In 2017, Riyadh launched a series of so-called 'gigaprojects' that promise to transform the kingdom. While there are doubts over how many of these projects will be delivered, consultants are being engaged to provide a host of services, including project management, masterplanning and design. "Almost all the major opportunities my firm is pursuing this year are in Saudi Arabia, and I do not think our competitors will be any different," says a US-based consultant working in the region.
Those efforts are starting to bear fruit and the amount of work being won by consultants in Saudi Arabia has been steadily increasing. Companies have won work at King Abdullah Financial District, new schemes such as Neom and the Red Sea Project, and government work for various ministries and authorities.
Logic dictates that where consultants lead, contractors follow. Work secured by consultants today will mean work for contractors in one or two years' time. Although there are concerns about whether all the new projects planned in Saudi Arabia will attract funding, for contractors looking to survive the next five years, the opportunity is too large to ignore.

Bahrain
Bahrain's construction market has followed a different cycle to the rest of the GCC over the past decade. While other countries in the region spent heavily on projects in 2011-14, Bahrain was busy dealing with the aftermath of the 2011 protests.
To help Bahrain develop, its GCC neighbours pledged funding for projects in the country and over the past five years there has been significant progress on these schemes, while other markets have floundered in the wake of lower oil prices. The funding has come with conditions, key among which has been preferential tender scoring for contractors from the countries that have provided the funding.
The large size of these GCC-funded projects means that contractors from the UAE, Kuwait and Saudi Arabia are among the most active in Bahrain, together with traditional local players such as Cebarco, Kooheji Contractors, and Nass Contracting.
One of the largest of the GCC-funded schemes is the new terminal at Bahrain International airport, which is being built by a joint venture of the UAE's Arabtec Construction with Turkey's TAV as a joint venture partner. This contract, which is valued at more than $1bn, means that from just this one project, Arabtec and TAV enjoy the largest backlogs of construction work in Bahrain.
Other GCC contractors that are in the top 10 contractors in Bahrain are Kuwait's Alghanim, which is working on three highway schemes in the country; and another Kuwaiti contractor, Mohammed Abdulmohsin al-Kharafi & Sons, which is working on a hospital and two public housing schemes.
Kuwait
Local contractors continue to figure heavily in Kuwait's ranking, but the influence of Mohammed Abdulmohsin al-Kharafi – which was traditionally Kuwait's largest contractor by far – continues to wane as the firm drops to ninth place this year.
The ranking in 2019 is headed by Turkey's Limak, with $3.5bn of orders, thanks to its ongoing work expanding Kuwait International airport. Second is the local Al-Ahmadiah, with about $2.5bn of work on a range of projects for a mix of public and private sector clients. Third is the Metallurgical Corporation of China, with $2.3bn, which is working on government projects that include hospitals and road projects.

Oman
Oman's construction market remains challenging, with contractors struggling to replenish their orderbooks. While regional and international companies that were working on major projects such as Muscat International airport have left the market as work is completed, local firms – and foreign ones with a longstanding presence in the market – have remained. It is these firms that now dominate the sultanate's ranking, albeit with less work than in the past.
Like last year, the local Galfar Engineering & Contracting is the biggest main contractor, with slightly more than $1bn-worth of contracts under execution. The publicly listed company is executing a number of major contracts in Oman's roads sector for the Ministry of Transport & Communications.
The second-ranked contractor in Oman is India's Larsen & Toubro, with $539m-worth of work, followed by Gulf Cooperation Symbols with $509m.
Saudi Arabia
The kingdom has the largest land area and population in the GCC and is traditionally the region's biggest construction market – one that has spawned the region's largest and best known contractors: Saudi Binladin Group and Saudi Oger.
Both contractors have experienced severe financial issues in recent years, and while Saudi Oger is no longer considered operational, Saudi Binladin Group has been revived with government support. The Jeddah-based firm remains Saudi Arabia's largest contractor, with more than $28bn-worth of work, although this number falls to about $2bn if its work on the expansion of the Grand Mosque at Mecca is discounted, raising questions about whether the contractor can maintain its dominant position in the future.
The contractor will not be short of opportunities if the kingdom's raft of new projects, such as the $500bn Neom, proceed as planned. Other contractors will also be looking for work on these projects, and many have considerable backlogs to replenish as work on existing projects is completed.
Second in the ranking is the local ABV Rock, with slightly more than $10bn-worth of work. This is followed by the local El-Seif with $7.6bn, and the local Nesma & Partners with $6.3bn. The size of the Saudi construction market and the magnitude of the projects it offers means the four highest-ranked contractors in the kingdom would top all of the other GCC markets.

UAE
The UAE is the region's most cyclical construction market. When times are good, it defies its relatively small population and replaces Saudi Arabia as the region's largest market; when times are bad, the vast resources in place to deliver such a large volume of work are left redundant and in search of work.
Arabtec perhaps encapsulates the ups and downs of UAE construction better than any other contractor. The publicly listed firm was a market leader before the 2008 global financial crisis. It then faced financial difficulties and, as the UAE market recovered, eventually returned to profitability.
As the UAE's largest contractor, with more than $5bn-worth of work, Arabtec's fortunes will be in the spotlight once again as Dubai's construction market slows. While the expected drop in activity in Dubai will be a challenge, the firm – with its largest shareholder Mubadala Investment Company – is well placed to take advantage of the $13bn of government stimulus spending promised in Abu Dhabi. This should insulate it from the problems it experienced during Dubai's last downturn in construction activity.
Beijing-based China State Construction Engineering Corporation (CSCEC) is second in the ranking with $4.8bn-worth of work. Its position in the UAE market continues to grow and in the past year it secured work on the next phase of the federal Etihad Rail network in Abu Dhabi and branched out to win work in the oil and gas sector with Abu Dhabi National Oil Company.
With the UAE keen to position itself firmly on Beijing's One Belt One Road initiative, CSCEC is likely to remain one of the UAE's most active contractors for the foreseeable future and could raise its profile even further if it is selected to build the world's tallest tower for Emaar Properties and Dubai Holding at Dubai Creek Harbour. 
07 May, 2019 | .By Colin Foreman