Green energy drive requires adequate financing
03 August, 2023 | By Indrajit Sen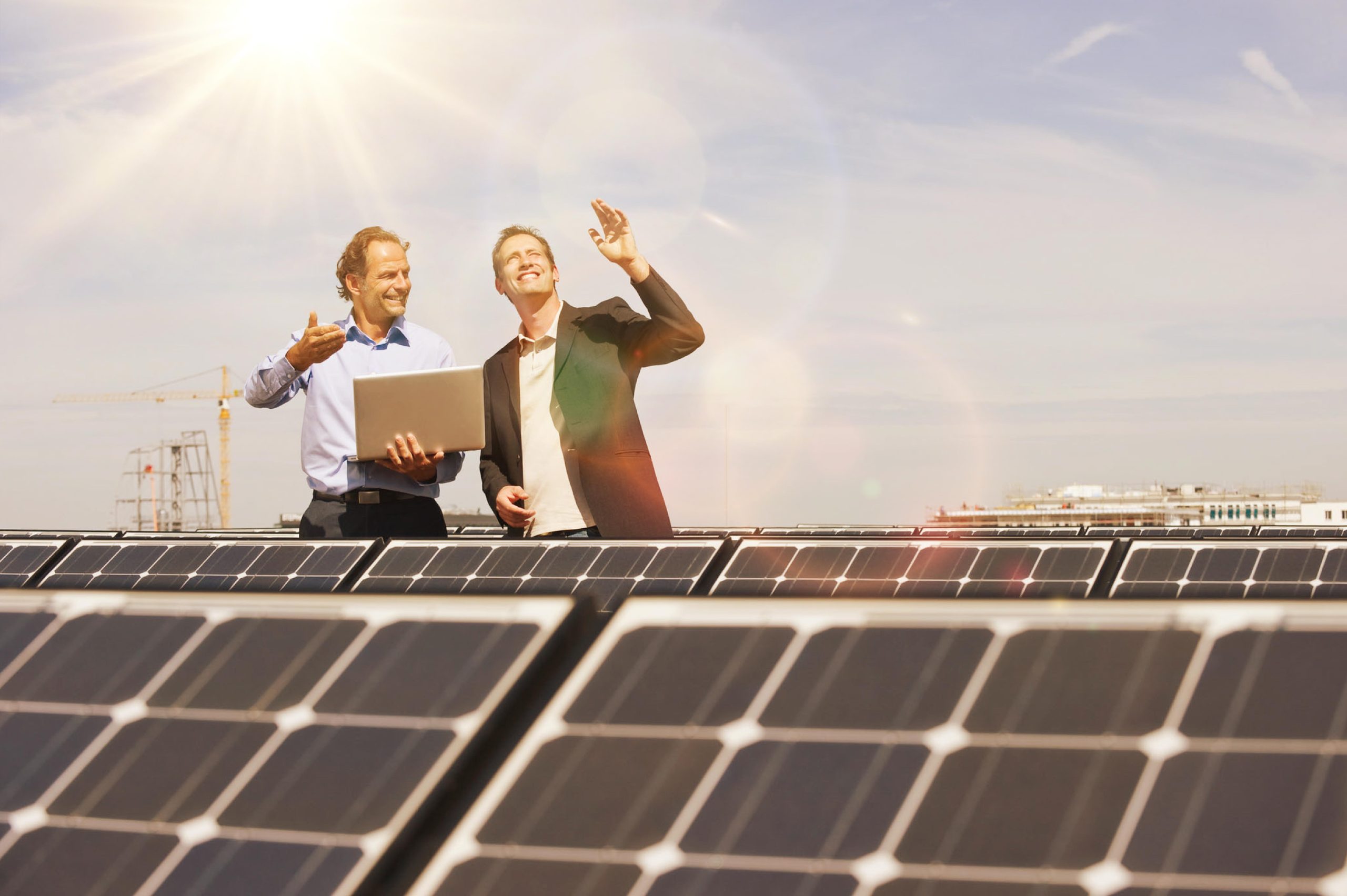 Banks and other financial institutions must step up to mitigate the inherent cost risks associated with clean energy projects
The volume of investments earmarked by power and utilities players to develop clean energy projects in the Middle East and North Africa (Mena) region demonstrates the mammoth size and scale of the opportunity ahead.
A total of $486bn-worth of power and water generation and hydrogen projects are in various stages of planning, study and procurement across 15 Mena states, according to regional projects tracker MEED Projects and MEED data.
Power generation projects, including nuclear, thermal and renewable power plants, comprise nearly 55 per cent of the total.
Water desalination and wastewater treatment plants make up 10 per cent. Green hydrogen schemes – including captive renewable plants, electrolyser facilities and derivatives conversion units – account for the remaining 35 per cent.
This project pipeline includes estimated investments for projects being procured using the public-private partnership (PPP) model, as well as engineering, procurement and construction (EPC) schemes.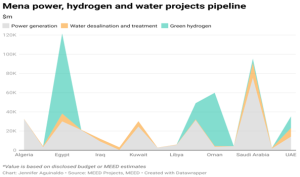 Underlining the size of the opportunity, Andy Biffen, asset development executive director at Emirates Water & Electricity Company (Ewec), told a panel discussion on the future of EPC in a sustainable world that Ewec has "a firm legal target to achieve 60 per cent low carbon and renewable energy by 2035".
At the discussion on 30 May, hosted jointly by MEED and Mashreq in Dubai, Biffen said this would be supported through Ewec's strategic plan to decouple power and water production.
"To this end, we can expect that reverse osmosis will account for 90 per cent of desalination capacity by 2030," he added.
"We're also developing a solar photovoltaic (PV) portfolio. We have a pipeline of projects to produce 1.5GW of new capacity annually. That's roughly a billion dollars. So it's a massive [projects] pipeline.
"With an ambitious pipeline of new PV projects, Ewec continues to present attractive investment opportunities to international developing partners and thereby attract the best bidders," he said.
Addressing the need for finance
Given the inherent risks associated with developing renewables, mainly related to higher costs and efficient technology, adequate financing mechanisms for such projects are crucial.
Both the project developers and EPC contractors working on clean energy projects need financial support to undertake their respective shares of associated risks.
Panellists observed during the discussion that banks have a vital role not just in lending funds, but also in mitigating some of the cost risks. Other financial institutions play an important part, too.
"The current model, which includes project guarantees for solar and thermal projects, continues to enable key projects to be successful. Ewec will also look towards the bond market for refinancing solar projects," Biffen said.
Mashreq started its contracting finance practice in 1991, becoming the first bank in the region to do so and setting an example of how lenders can benefit from financing all energy project categories.
Moreover, with government bodies and stakeholders regularly upgrading the sustainability quotient of their projects in the region, there are new growth avenues for both contractors and financiers to explore.
"What we are really seeing is changing demand from shareholders and companies in that they don't just want International Finance Corporation compliance with sustainability. They want the next level up," said Craig Thackray, vice-president of environment for the Middle East and Africa at Aecom.
"So we're seeing a lot of local companies, like Masdar, upgrading in terms of opportunities."
"And also leading into those sustainable projects, there are other developments currently under engineering design. Red Sea Global has just said that they've managed platinum green certification on their project," he added.
"What we see from clients like Neom is new for us as consultants. We were used to Estidama Green, and so forth, as the standard for financing. Then they upgraded [their requirement] to Envision, so we just had to get our environmental and infrastructure advisory changed to Envision."
Envision is a flexible system of criteria and performance objectives to aid decision-makers and help project teams identify sustainable approaches during the planning, design and construction of infrastructure projects. The framework continues to be implemented throughout the project's operations, maintenance and end-of-life phases.
It is quickly gaining global recognition as a highly credible approach to sustainable development, which means the Envision Sustainability Professional credential is becoming an increasingly important designation in the infrastructure industry.
"There is a great opportunity for the EPC market that we're seeing, especially at the moment, because we have done a lot of work in Saudi Arabia on the Neom project," Thackray continued.
"Many of those projects have very high sustainability requirements under Envision and will come out for EPC bidding soon. So we've seen not just the energy sector but also other fields of engineering and contracting that many contractors and financiers can look at."
03 August, 2023 | .By Indrajit Sen