GCC attentions turn to the 2032 Olympics
18 August, 2020 | By Colin Foreman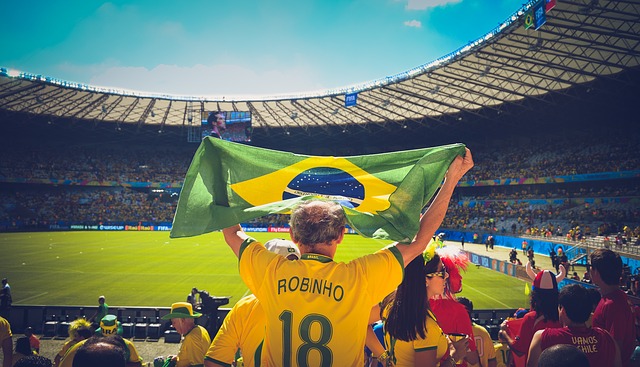 Regional cities could target the games as a driver for future economic growth
Two upcoming global events have underpinned economic growth in the region for most of the past decade.
Expo 2020 and football's World Cup 2022 have both come with large programmes of construction work that have included the development of metro lines, hotels, roads, and the event venues themselves.
As those construction programmes near completion, attentions – particularly those of the construction industry – have turned to what comes next, and in late July Doha indicated that it intended to compete to host an upcoming Olympic Games.
In a statement, The Qatar Olympic Committee (QOC) said: "it has formally submitted to the International Olympic Committee (IOC) its request to join the non-committal 'continuous dialogue' to host a future edition of the Olympic and Paralympic Games, as early as 2032."
Qatar has said it would consider hosting the games. In 2016, it said it could bid for the 2028 Olympics. Doha did not bid and Los Angeles was selected as the host.
Doha's latest move could well trigger interest from other potential hosts in the GCC. Bids from cities within Saudi Arabia and the UAE are the most likely as both countries are keen to drive economic growth with tourism and high profile events.
Dubai has indicated Olympic ambitions in the past. In 2010 it launched a Dubai 2020 initiative that included a working group which will focus on the possibility of the emirate hosting the 2020 summer Olympic and Paralympic games. The group also looked at the feasibility of hosting the Expo the same year.
Regional politics could also be a factor. Bahrain, Saudi Arabia and the UAE broke off diplomatic relations with Qatar in June 2017 and imposed travel and transport restrictions that at present show no sign of being relaxed.
Those tensions have spilled over into sports, notably broadcasting. In July this year, Saudi Arabia's General Authority for Competition (GAC) has prohibited television broadcaster Bein Sports from operating in the kingdom.
Bein Sports holds the rights in the Middle East region for key sporting events such as England's Premier League and Spain's La Liga for football and Formula 1 motor racing. In recent years, the channel has been pirated and content rebroadcast in Saudi Arabia by a channel known as BeoutQ.
Should a rival bid from the GCC surface from the UAE or Saudi Arabia, there will be an intensive bidding campaign that will no doubt include a wide range of new projects designed for the dual purpose of wowing the International Olympic Committee and driving economic growth.
The date of selecting a host for the 2032 games has not been set, although a decision is expected sometime between 2021 and 2025.
If a GCC city is chosen to host the 2032 Olympic Games, then the region could be heading towards another decade driven by a global event.
18 August, 2020 | .By Colin Foreman