Expo 2020 provides launchpad for innovation
15 July, 2020 | By MEHAK SRIVASTAVA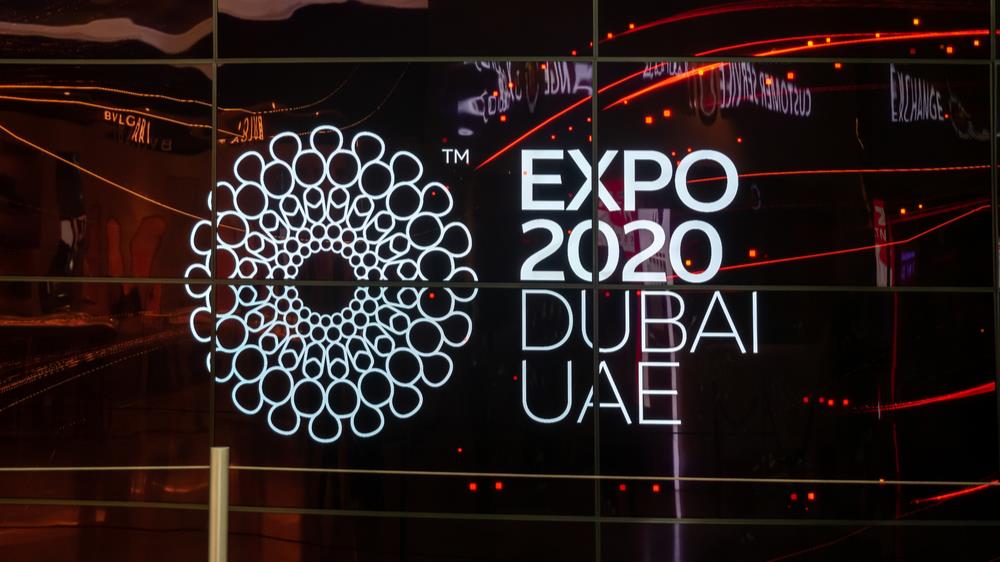 From long-range e-bikes to intelligent bathrooms with future-proof taps, the expo will showcase energy-efficient technological marvels from across the world when it finally opens its doors in October next year
The UAE is a well-known hub for innovation and emerging technologies, making it the perfect launchpad for the next big invention. And what better opportunity than a World Expo, through which countless modern accomplishments including the telephone, x-ray machine and touch screens have changed the world.
Expo 2020 Dubai is already integrating technologies such as a site-wide 5G network, solar panelled buildings, zero-waste practices and Siemens' centralised operating system MindSphere to improve the 'smartness' of the Expo site.
National pavilions are incorporating baseline energy-efficiency technologies in their pavilion structures under Expo 2020's directives. And a select few will feature ground-breaking solutions to the greater world.
Australia: Bathrooms of the future­­
The Australian pavilion at Expo 2020 will feature homegrown firm Caroma's latest innovation – Caroma Smart Command.
The system will allow building managers to precisely track every detail and collect data in real time, from water usage in bathrooms to the number of activations. This data can be access locally from a mobile app or integrated into an existing Building Management System (BMS) or on cloud platforms.
This information will allow the building or facility manager to make informed decisions and monitor the impact in real time, driving efficiencies such as cleaning and maintenance resourcing, reducing water consumption and improving hygiene and up time. Products such as intelligent tapware, urinals and Caroma's touch-free toilets can be integrated within the system.
Czech Republic: Sunlight + desert = water?
The Solar Air Water Earth Resource (SAWER) seems straight out of a sci-fi novel – it converts dry desert air into water, thus enabling a 'desert cultivation system', using solar energy.
Part of the obtained water is used for a special photobioreactor, an artificial medium used to cultivate microalgae to produce polysaccharides and retain nutrients in the water. A mixture of water, algae and organically bound nutrients is then applied by means of a sealing system located about 20 centimetres below the soil surface.
Read: Czech tech tackles water scarcity
Plant roots get the nutritious water directly from a grooving pipeline. By pouring algae-containing water into the soil, nutrients can be slowly released into the earth, as well as other substances contained within the algae, such as plant hormones and organic matter, necessary for the successful growth of plants.
The remaining water is treated in a mineralisation unit called WatiMin, which turns it into potable water.
A smaller version of SAWER was tested in the UAE's Sweihan desert, and produced its first 10 litres of water in July 2019. A larger version of the system, capable of producing 500 litres of water a day, will be installed in the Czech Republic pavilion.
The Netherlands: A balanced ecosystem
The Dutch pavilion at Expo 2020 is not your regular four-walled structure. It is a circular climate system that displays the connections between water, energy and food – a biotope.
Global issues around water, growing energy demand and food security have a great impact on the Gulf region. The Gulf states are the biggest consumers per capita of water and energy. Most of the necessary food is imported. The countries themselves have concluded this must change.
By presenting sustainable solutions connecting water, energy and food issues in an integrated approach, the Netherlands says it can provide answers to the challenges facing the Gulf region.
A solar-powered 'Rainmaker' designed by Dutch firm SunGlacier will allow the harvesting of nearly 800 litres of water from air every day. Meanwhile, the solar roof panels and solar cells in the pavilion's skylights will provide Rainmaker with electricity.
Within the pavilion, visitors will find a giant cone covered with edible plants, irrigated with water from the Rainmaker.
Switzerland: The Swiss tap that can meet the world's water challenges
In the times of coronavirus, washing your hands is the most critical – and easiest – step people can take to prevent the spread of the virus.
At the same time, in a world already stressed for water resources, it is critical to be sustainable with our usage.
Smixin, which stands for Smart Mixing Inside, is a "futureproof handwash system for next-generation buildings". It uses 90 per cent less water, 60 per cent less soap and 60 per cent less paper, making it relatively cheaper in the longer run when compared to a hand sanitising station or a conventional built-in sink and soap dispenser.
Smixin consists of a touchless electronic tap that uses one decilitre of water per use (a normal tap uses between one to one and a half litres of water) to release a mixture of soap, air and water that claims to clean hands in just 12 seconds.
Smixin is already available in Switzerland, with a mission to save 10 billion litres of water by 2021.
UAE: Self-driving rides are here
Dubai's Roads & Transport Authority (RTA) began testing autonomous vehicles at the Expo 2020 site in March. The self-driven vehicle, part of the Dubai Self-Driving Transport Strategy, can take individuals on a dedicated path from the main entrance to staff offices.
The vehicle is powered by electricity to operate for up to 16 hours, travelling up to a speed of 25 kilometres an hour. It accommodates 15 riders (10 seated, five standing) and is designed to travel on closed and internal public roads within entertainment and residential communities.
It monitors the path using advanced sensors and high accuracy positioning system, recognising any obstructions. It automatically slows down when an object emerges and comes to a complete halt when an object nears the vehicle.
While the RTA has not confirmed if the vehicles will be used during Expo 2020, successful trials at the site may hold some promise for real-world deployment in Dubai's communities.
UAE: Transforming logistics
DP World, the official Premier Global Trade Partner of Expo 2020, will introduce DP World Cargospeed, a transportation system powered by hyperloop technology at the pavilion, as well as Box Bay, an automated high-rise stacking system. BoxBay will allow ports to increase their container storage capabilities by up to 200 per cent, and greatly increase efficiency in sorting and retrieving containers, according to a DP World spokesperson.
Ukraine: Smart all the way
Among the technological solutions on display at the Ukrainian Expo 2020 pavilion will be an e-bike capable of running 380 kilometres on a single charge, surpassing even the Tesla 3 electric bike, which runs for 340 kilometres.
Designed by Ukrainian startup Delfast, the cost-effective, energy-efficient bikes are geared towards delivery riders.
The Ukraine pavilion will also feature a ceramics 3D printer and solar blinds capable of generating energy, designed by Ukrainian company SolarGaps.
15 July, 2020 | .By MEHAK SRIVASTAVA