EXCLUSIVE: US firm selected for UAE's Etihad Rail
12 June, 2018 | By JENNIFER AGUINALDO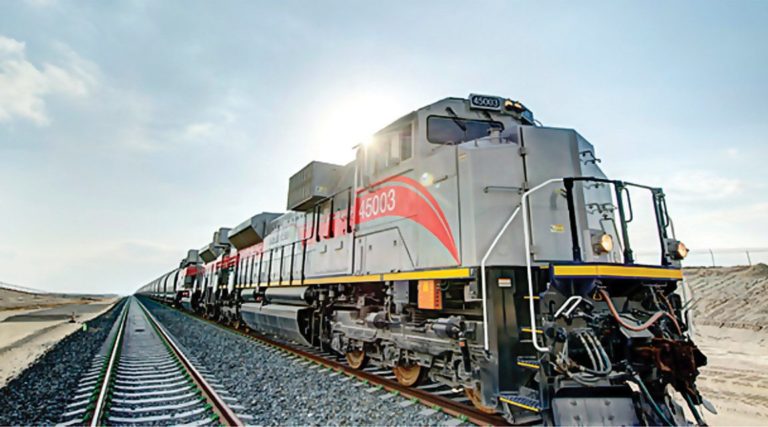 Jacobs wins work for stages 2 and 3 of the UAE's federal rail network
US-based Jacobs Engineering along with UK company Atkins have been selected for the engineering design contract for stages 2 and 3 of the UAE's federal Etihad railway network.
Etihad Rail received bids for the contract on 7 May and for the programme management consultancy (PMC) contract on 1 April.
In May, French engineering consultancy Egis Group won the PMC contract for the scheme.
The two stages of the railway network are expected to extend the existing 264-kilometre track by 600km in stage 2 and 250km in stage 3.
The 1,200km Etihad railway is expected to connect to the Saudi rail network and Oman to form a major segment of the GCC railway network by 2024.
Construction work for stage 2 of Etihad Rail was previously tendered and cancelled.
The project is expected to move ahead this time after the UAE Cabinet approved the country's first railway law that provides the basis for the future development of the country's railway infrastructure.
In addition to specifying safety standards, the legislation aims to encourage private sector participation in the financing and provision of rail operation and management services.
The 264km first phase of the 1,200km Etihad Rail network has been operational since late 2015.
Abu Dhabi National Oil Company (Adnoc) is the offtaker – which is used mainly to transport granulated sulphur from Shah and Habshan to the Mirfa depot in Ruwais for export – for the railway's first stage.
Stage 2 will extend the line from Ruwais to Abu Dhabi's Mussafah area and Khalifa Port, and onward to Dubai's Jebel Ali Port.
This alignment is consistent with using the rail network to improve internal trade and logistics connectivity, as confirmed by UAE Infrastructure Development Minister Abdulla Belhaif al-Nuaimi.
Stage 3 is expected to link Dubai and Abu Dhabi to the Northern Emirates.
12 June, 2018 | .By JENNIFER AGUINALDO