EXCLUSIVE: Firms prepare Dubai flying taxi bids
23 May, 2018 | By JENNIFER AGUINALDO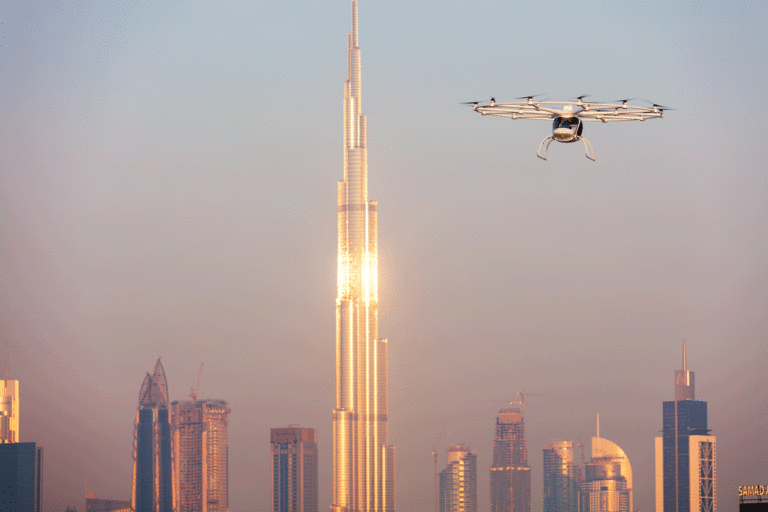 Selected consultant will undertake study and assist in launching tests and full operation of the service
Consultancy firms are preparing to bid for the contract to undertake a feasibility study for the Dubai autonomous aerial taxi service (AATS).
MEED understands Dubai Roads & Transport Authority (RTA), the project client, expects to receive the bids in late May.
According to sources with knowledge of the plan, the study will look at the overall vision, business models, technology and infrastructure.
The selected consultant is also expected to assist RTA in launching tests and full-scale operation of the service.
MEED understands local authorities have started preparing legislation required to operate unmanned aerial taxis.
RTA director general Mattar al-Tayer said in June last year that all aspects relating to the operation, security and safety of the autonomous aerial taxi will be verified and checked during the trial period of the service.
"The official operation hinges on the readiness of companies and the availability of legislations necessary for operating autonomous aerial vehicles," Al-Tayer said.
RTA's plan to introduce an autonomous aerial taxi service has undergone several changes over the past year.
The initial plan, announced in early 2017,  involves the use of one-seater unmanned autonomous air taxis (AATs) provided by Chinese drones manufacturer EHang.
The authority shortly revised the first plan, stating in June 2017 that it will instead utilise two-seater AATs, most likely manufactured and operated by Germany's Volocopter Company, that are manned but have an autopilot or autonomous flying feature.
23 May, 2018 | .By JENNIFER AGUINALDO