EXCLUSIVE: Abu Dhabi to tender two bridges
16 July, 2019 | By Jennifer Aguinaldo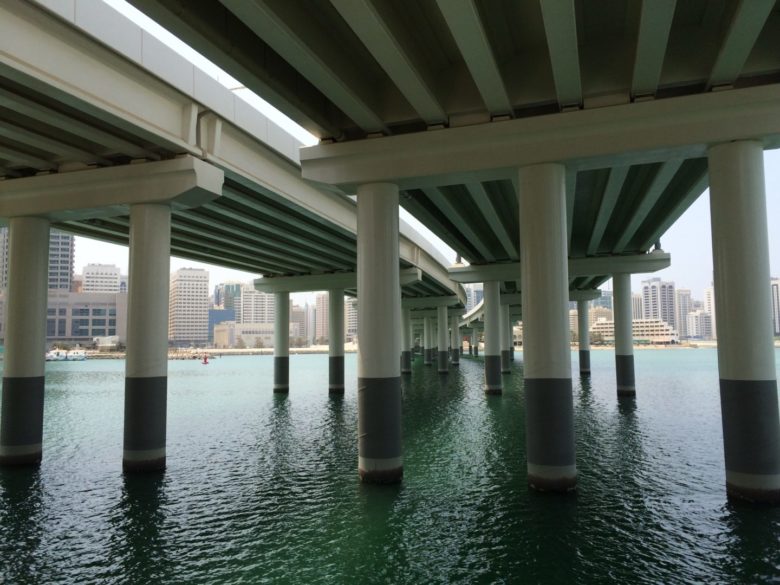 Abu Dhabi General Services Company (Musanada) has close to $4bn projects in pre-execution phase including these bridge schemes
Abu Dhabi General Services Company (Musanada) expects to tender two major bridge schemes in 2020.
The first bridge will link Abu Dhabi Island with Hudayriat Island. The second will connect Umm Lafina Island and Al-Reem Island.
MEED understands the budget for each scheme is estimated at $300m.
Last May, Musanada invited consultants to submit proposals for joining a select group of firms that will be used to provide project management services on its projects.
It is expected that about half a dozen firms will be chosen to sign framework agreements and those firms will then be used to provide project management services on projects in Abu Dhabi. According to regional projects tracker MEED Projects, Musanada has $3.7bn of projects in the pre-execution phase.
Musanada is a public joint stock company backed by the Abu Dhabi government. It was established by Abu Dhabi ruler and UAE president Sheikh Khalifa bin Zayed al-Nahyan in 2007 with the passing of Law 27.
The firm was formed to provide shared services to the Abu Dhabi government in four business areas: design and construction project management, which includes housing and infrastructure; facilities management; technology; and business support.
Musanada's role in Abu Dhabi's construction sector was enhanced in 2013, when it was mandated with managing all government construction projects in the emirate. The decision, which was taken by Abu Dhabi's Executive Council, meant large-scale schemes that were being delivered by other government agencies were transferred to Musanada.
Since then Musanada's role has been scaled back with other government departments and related entities being tasked with developing projects.
16 July, 2019 | .By Jennifer Aguinaldo