Egypt upstream gas exploration gathers speed
22 August, 2019 | By INDRAJIT SEN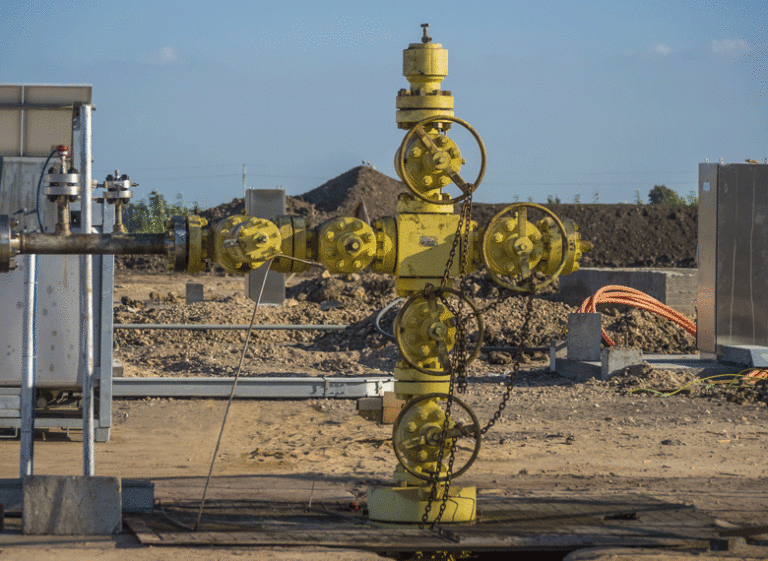 Rising output from the mammoth Zohr gas field, coupled with ambitions to augment its reserves, have helped Cairo regain its gas exporter status after a five-year hiatus
Italian energy major Eni's discovery of the giant Zohr gas field in Mediterranean waters in August 2015 marked the beginning of a resurgence of Egypt's upstream sector, and the first step for the North African country on a path to energy independence.
This year, Egypt has resumed exports of natural gas, largely due to production from the Zohr gas field, with sales volumes exceeding 1 billion cubic feet a day (cf/d).
Eni is the largest shareholder in the PetroShorouk consortium that operates the Shorouk concession where Zohr is located, 190 kilometres north of Port Said. The company began producing initial output of about 1 billion cf/d of gas from the field, which is estimated to hold about 30 trillion cubic feet of gas, in December 2017.
By September 2018, Zohr's output had been ramped up to 2 billion cf/d by the PetroShorouk consortium, which, along with Eni's subsidiary IEOC with a 50 per cent interest, comprises Russia's Rosneft (30 per cent), and the UK's BP and Abu Dhabi's Mubadala Petroleum (10 per cent each).
PetroShorouk initiated the third phase of the Zohr field development in January 2019. Dubbed the 'ramp-up to plateau phase', the consortium is targeting a production level of about 3 billion cf/d.
In December 2018, a consortium of Italian oil and gas contractor Saipem and local firm Petrobel was awarded $1.2bn of additional engineering, procurement, construction and installation (EPCI) work for the third phase.
Expected to be completed in 2021, the third phase EPCI works include drilling 10 wells and installing a second 30-inch-diametergas export pipeline, infield clad lines, umbilicals and electrical/fibre optic cable. Ten wells have already been drilled during phases one and two of the Zohr field development project.
Incremental output from the Zohr field, the largest gas discovery in the Mediterranean to date, has helped Egypt raise its gas production from 6.2 billion cf/d in 2018 to about 7 billion cf/d so far this year.
Key gas projects
Another active development schemes underway in Egypt is the North Alexandria concession, operated by the UK's BP, which expects to complete engineering, procurement and construction (EPC) works on a subsea infrastructure upgradation package on the asset by the end of September 2019.
The subsea infrastructure works are being carried out by UK contractor Subsea7, under a $750m EPC contract awarded in February 2016, and cover 12 wells located in the offshore Giza, Fayoum and Raven gas fields.
In February this year, BP announced the first gas production from the Giza and Fayoum fields, which makes up the the second stage of the $12bn West Nile Delta five-field development, which aims to unlock 5 trillion cubic feet of gas resources and 55 million barrels of condensates from two BP-operated offshore concession blocks, North Alexandria and West Mediterranean Deepwater.
The Giza and Fayoum development, which includes eight wells, is expected to be ramped up to a maximum rate of approximately 700 million cf/d.
The development of Raven field, the third stage, includes eight wells and a deepwater long-distance tie-back to shore, where a new onshore plant is being built.
Additionally, BP is considering an extra drilling phase in Egypt's West Nile Delta, depending on the results from the Raven field. The results are currently being analysed and BP expects to have a better understanding of whether production will be sufficient by 2020. The amount of oil and gas produced at other BP assets in Egypt will also be considered when the firm makes its decision.
Separately, Burullus Gas Company, a joint venture (JV) of state-owned Egyptian General Petroleum Corporation (EGPC), the UK/Dutch Shell Group and Malaysia's Petronas, is proceeding on schedule with phase 9B of its West Delta deep marine (WDDM) development, with EPC works set to be completed by the end of the year.
Shell has said it is planning a new offshore exploration campaign in the WDDM concession, and hopes to approve a development project this year known as 'Harmattan'.
Subsea7 won a $640m contract for the project in June 2018, with the scope of work including connecting six new wells into existing subsea facilities using umbilicals and flexible flowlines.
Egypt's Baltim South West project, meanwhile, is expected to see first gas output this year, operator Eni has said. The Italian energy firm partnered with BP on the project, which is in the execution phase and has a contract value of $310m.
Eni also expects the EPC for the $200m Nooros to Abu Madi/El-Gamil treatment plant gas pipeline, currently under execution by Petrobel, to be completed before the end of 2019. Last year, Eni added two production wells to the Nooros field, in which it holds a 75 per cent stake.
Exploration drive
In a sign of things to come, Cairo's latest concessions licensing round in February 2019 witnessed the award of exploration licences for 7 oil and 5 gas blocks.
The oil blocks, awarded by state-owned Egyptian General Petroleum Council (EGPC), will see the drilling of 39 exploration wells; the gas blocks, awarded by state-controlled Egyptian Natural Gas Holding (EGAS), will see the drilling of 20 exploration wells.
Shell secured the most blocks with five in total, three for oil and two for gas. The other oil exploration blocks went to the UK's Neptune Energy, Egypt's Merlon and EGPC, while the remaining gas blocks were picked up by Petronas, BP, Germany's DEA, Eni and the US-based ExxonMobil, in its first foray into the market.
Egypt expects investments of at least $750m-$800m in the first stage of exploration in the 12 concessions, according to the country's Petroleum Minister Tarek el-Molla.
Meanwhile, UAE-based Dana Gas in May said it had started drilling operations at its first exploration well in its block 6 concession area offshore Egypt. The Merak-1 well is located in 755 metres of water in the North El-Arish concession, also known as block 6.
Dana Gas believes the concession area could hold 4 trillion cubic feet of gas. The company says additional exploration and appraisal drilling will follow if the Merak-1 well is successful.
In a key development for Egypt's gas sector, Eni in March 2019 announced a new gas find in the offshore Nour North Sinai concession. Now under evaluation, the discovery lies about 50 kilometres north of the Sinai peninsula, in depths ranging from 50 to 400 metres, and covers a total area of 739 square kilometres.
Initial test found "33 metres of gross sandstone pay with good petrophysical properties" at the Nour-1 well, and an estimated gas column of 90 metres in the Oligocene-era Tineh formation.
Eni, in partnership with EGAS, is the operator of the concession with a 40 per cent interest. BP, Mubadala Petroleum and Tharwa Petroleum Company own 25 per cent, 20 per cent and 15 per cent stakes, respectively.
In a further development in the sector, Egypt, alongside Cyprus, Greece, Italy, Palestine and Israel, has formed a new international organisation called the Eastern Mediterranean Gas Forum (EMGF) to be based in Cairo and tasked with facilitating cooperation on the exploitation of gas resources in the region.
22 August, 2019 | .By INDRAJIT SEN