Dubai's supreme committee for real estate holds first meeting
10 October, 2019 | By Colin Foreman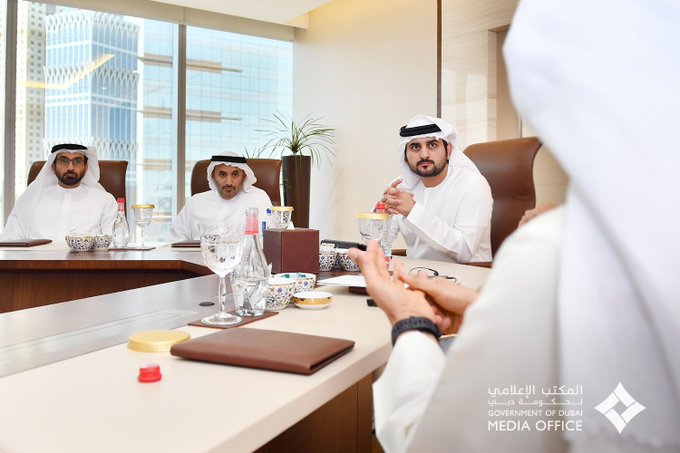 The meeting was chaired by the emirate's Deputy Ruler Sheikh Maktoum bin Mohammed bin Rashid al-Maktoum
Deputy Ruler Sheikh Maktoum bin Mohammed bin Rashid al-Maktoum has chaired the first meeting of Dubai's Supreme Committee for Real Estate Planning.
During the meeting, the committee approved a study to determine the real estate market's current situation. The study will be used to enhance the attractiveness of the sector, and ensure that future projects planned by government and government-related real estate companies have a positive impact and do not crowd out the private sector.
The committee also stressed that government and quasi-government companies need to develop innovative quality projects that add value to the national economy and contribute to creating a balance between supply and demand in the sector.
The committee includes members from the Executive Council, Land Department and Dubai Municipality, as well as real estate developers Wasl Properties, Dubai Properties, Meraas, Nakheel and Meydan.
The move to set up the Supreme Committee for Real Estate was announced by Vice-President, Prime Minister and Ruler of Dubai Sheikh Mohammed bin Rashid al-Maktoum on his official Twitter feed on 2 September following his earlier directives on 31 August to control the supply of real estate in the UAE.
The announcement also said that Dubai will prepare a new 10-year strategic plan for real estate projects in the emirate.
According to a report from US-based property consultant JLL, about 42,000 units are expected to enter the market in the second half of 2019 and residential supply is set to reach 659,000 by the end of 2021 – up some 23 per cent from the 536,000 at the end of the second quarter of this year.
10 October, 2019 | .By Colin Foreman