Dubai receives interest for metro package
25 March, 2019 | By JENNIFER AGUINALDO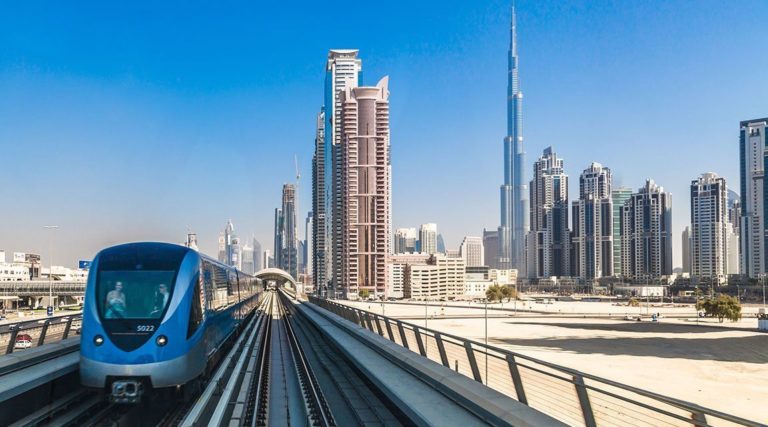 Dubai Roads & Transport Authority's metro contract with UK-headquartered Serco expires in 2021
Dubai's Roads & Transport Authority (RTA) has received interest from firms for the contract to operate and maintain (O&M) the Dubai Metro.
MEED understands the bidding process for the multi-year contract could begin next year.
RTA's contract with UK-headquartered Serco is set to expire in 2021.
It is understood the O&M for Route 2020, the 15-kilometre extension of the Dubai Metro Red Line to the Expo 2020 venue, has been added into Serco's contract until 2021.
Route 2020 is expected to start test runs by February 2020.
Serco provided RTA with pre-launch consultancy and planning in 2007 and won the contract to operate the metro from 2009 to 2014.
This contract has since been extended until 2019, with a further two-year extension to 2021.
The five-year extension announced in 2013 was valued at £355m.
In addition to the Dubai Metro, Serco operates the tram, the Palm Jumeirah monorail and the Dubai Downtown trolley system.
In November 2017, the firm pulled out from its bid to operate and maintain a metro scheme in Saudi Arabia citing the "tendering process is taking much longer than anticipated".
Two O&M packages for the Riyadh Metro were awarded in September last year.
There are plans to further expand the Dubai Metro and tram.  The RTA is expected to award the design consultancy and study contract for the Dubai Metro Red and Green Line extension imminently.
25 March, 2019 | .By JENNIFER AGUINALDO