Dubai prepares deep sewage tunnel tenders
25 February, 2020 | By Colin Foreman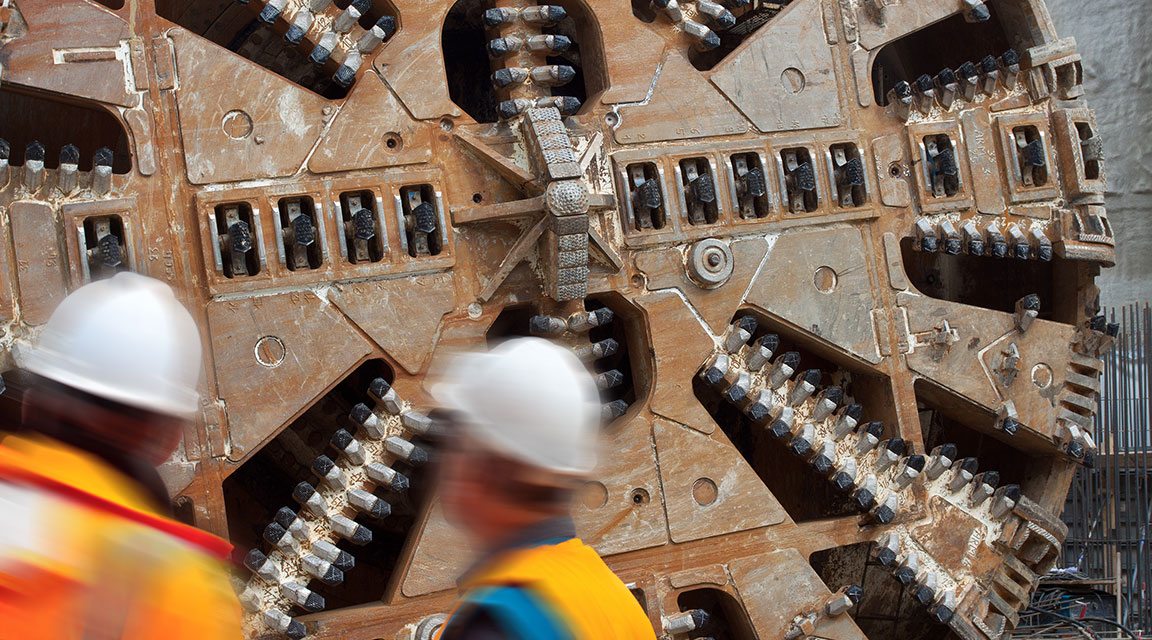 Dubai Municipality is expected to tender construction work for the scheme during the first quarter of this year
Dubai Municipality is preparing to issue tender documents for construction work for the planned deep tunnel sewer network serving the old areas of Dubai in Deira and Bur Dubai.
Sources close to the project say that the tender could be released by the end of the first quarter of this year, with a potential closing date during the summer.
Although contractors have been following the project for a number years, they are not known to have formed joint ventures and consortiums for the scheme.
Known as the Dubai Strategic Sewerage Tunnels, the project will comprise two main tunnels with a total length of 75 kilometres. The Bur Dubai deep tunnel will run for 50km and the Deira tunnel for 25km. The tunnels will be supported by about 140km of link sewers and two major pump stations. The tunnels will reach depths of up to 90 metres below ground level.
The deep tunnel sewerage network and two major pump stations will replace 11 major pump stations and more than 100 other pump stations that currently serve Dubai's wastewater network.
US-based Parsons is the consultant.
Dubai Municipality is delivering a stormwater drainage network serving the Jebel Ali area.
Package 1 of the stormwater network covers the terminal pump station and outfall next to Jebel Ali Port. It was awarded to Greece's Archirodon after it submitted a bid of AED998m ($272m) in 2017. The contract involves the construction of a pumping station 55 metres below ground that can pump water at 30 cubic metres a second, as well as various support buildings.
Package 2, which covers tunnels and shafts, was awarded to a joint venture of Austria's Porr and Belgium's Besix last year. Porr/Besix had submitted a bid of AED1.3bn for the 12km-long section of tunnel.
The bidders for the tunnels were:
25 February, 2020 | .By Colin Foreman