Dubai plans a lasting legacy for Expo 2020
28 January, 2019 | By JENNIFER AGUINALDO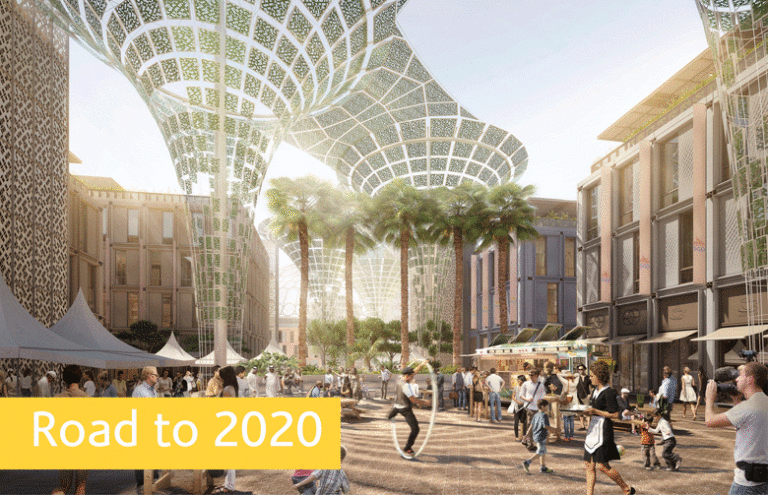 When Expo 2020 Dubai closes in April 2021, the site will be converted into a test bed for global innovation
Dubai plans to develop a new city on the 4.38 square-kilometre venue of Expo 2020 Dubai once the show closes in April 2021. Expected to be completed in late 2022, Dubai District 2020 is envisaged as a long-term test bed for global innovation and a model of what a future city looks like.
It will be built based on the three main themes of the expo, namely opportunity, sustainability and mobility. This means, among other things, that all buildings and utilities in District 2020 will use advanced energy and building management systems to ensure smart consumption of electricity, cooling and water.
The city will also focus on sustainable solutions such as water and waste recycling, and the use of autonomous vehicles in line with "the larger visin of contributing to the country's economic diversity", according to senior vice-president of legacy impact and development at Expo 2020 Dubai, Marjan Faraidooni.
The new city will include residential and commercial spaces that can accommodate up to 90,000 people once completed. It will inherit approximately 80 per cent of the permanent structures that are being built for the expo. For example, Al-Wasl Plaza, the venue of the expo's opening and closing events, will be converted into an exhibition and concert venue, while the Sustainability Pavilion will become the District 2020 Children & Science Centre.
To ensure success for both the expo and District 2020, Faraidooni says the focus is on highlighting the importance of the themes to the future of the UAE. "It is important to communicate the value of innovation – for example, why an efficient building is important – to regular people, including school children," she explains.
Fuelling innovation
The expo's legacy will also extend far beyond District 2020. Expo 2020 Dubai has launched a $100m grant programme to support the growth of social enterprises, startups and grassroots project from around the world.
The endowment is helping to "fulfil the promise made during the bid phase to empower innovators and social entrepreneurs from every corner of the world", vice-president of Expo 2020 Dubai's Expo Live programme, Yousuf Caires, tells MEED.
Launched in 2017, the Innovation Impact Grant Programme (IIGP) has so far awarded grants – each worth up to $100,000 – to 70 startups and small enterprises that have designed innovative products in the fields of energy, agriculture, healthcare, financial technology, waste, and information and communications technology.
The projects range from a solar-powered vaccine storage technology originating in Germany to a student loan programme platform in the Philippines.
It is understood the 70 grants met a specific set of criteria, which include being in advanced stages or ready for demonstration or implementation; offering a potential for replication and scaling; and, where possible, readiness to be showcased during Expo 2020.
The projects that won a grant originated from more than 40 countries, including Tanzania, Ireland, India, the US, China, the Netherlands and Canada, and have a presence in a comparable number of countries. Some of the grant recipients originate in one country and have a different country as their target market: Ideabatic, for example, is a UK startup that has developed a vaccine cooling system for use in Kenya. Others target the global market, such as Be My Eyes, an app developed by a Danish startup that connects a blind person with a sighted volunteer.
Five of the 70 projects originated from the UAE. These include Smart Labour, which provides voice-enabled content to educate blue-collar workers in their own language; Ver2 Digital Medicine, a health services platform targeting African countries; and, an initiative by non-profit International Centre for Biosaline Agriculture to develop inland coastal modular farms in the UAE.
Key opportunities
In addition to providing financial support, IIGP aims to provide networking and partnership opportunities with local business incubators and investors.
"We are building a platform and opportunity for knowledge exchange on an international level and facilitating new networking and partnership opportunities through events such as our annual Global Innovators Summit," says Caires.
MEED understands each project cycle runs for one year. However, innovators that apply for extra support will undergo further evaluation and any additional funding will be allocated on a case-by-case basis. The next IIGP cohort is expected to be announced later this year.
28 January, 2019 | .By JENNIFER AGUINALDO