Dubai eyes rare bond issuance
09 September, 2020 | By NEHA BHATIA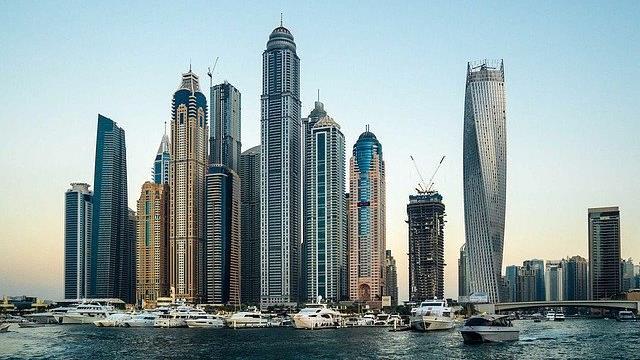 Around $2bn could be issued in Islamic loans and bonds as government lending to Emirates tops AED7.3bn
The Dubai government plans to offer bonds and Islamic securities as it contends with the economic fallout of Covid-19.
It would be the first time since 2014 that Dubai has turned to international debt markets.
The government reportedly plans to issue US dollar-denominated 10-year Islamic bonds, or sukuk, and 30-year conventional bonds.
The issuance could be worth around $2bn, as part of a $6bn sukuk issuance programme and a $5bn bond issuance programme, Reuters reported.
It is understood that the government raised AED7.7bn ($2bn) through a 10-year Islamic loan this April.
A part of that amount has been drawn to support Emirates airline, while the remaining may be used to fund Expo 2020-related costs.
An eight-year bilateral term loan worth AED1bn was also similarly used for the flag carrier, with the rest expected to go towards expo expenses.
Additionally, the government entered an AED1bn seven-year bilateral term loan facility to fund its injection into Emirates, Bloomberg reported.
Government debt
The Dubai government's debt is understood to be lower than estimates issued by ratings agencies and lenders over the past year.
Its outstanding direct debt is worth around AED123.5bn ($33.6bn), or 28 per cent of last year's GDP.
S&P Global Ratings in September estimated that Dubai government's debt was around $65bn, or 56 per cent of 2018's GDP.
Dubai owes a total of $20bn to the Abu Dhabi government and the UAE central bank, an amount it used to support strategic entities that required financial assistance.
Budgeted revenues for the Dubai government have been revised down by 30 per cent to AED44.2bn in light of Covid-19. Projected expenditure of AED56.2bn is expected to cause a deficit of about AED11.9bn.
S&P said in April that debt at Dubai's government-related entities (GREs) was around $59bn, or 52 per cent of 2018's GDP.
US ratings agency Moody's said this April that Dubai's GRE debt is primarily focused in the real estate and aviation sectors.
The government's bond prospectus did not include information about the aggregate amount or maturity profile of its GREs' indebtedness.
Emirates support
In total, Emirates is reported to have received around AED7.3bn from the government since the pandemic forced the long-haul carrier to ground planes this March.
Sheikh Hamdan bin Mohammed bin Rashid al-Maktoum, Crown Prince of Dubai, confirmed a liquidity injection for the airline the same month.
The decision is unprecedented in the history of Emirates, which posted its 31st consecutive profit in 2019, paying Dubai's sovereign wealth fund a dividend of AED500m ($136m) at the time.
09 September, 2020 | .By NEHA BHATIA