Dubai deepens ties with Chinese financial sector
13 September, 2020 | By Colin Foreman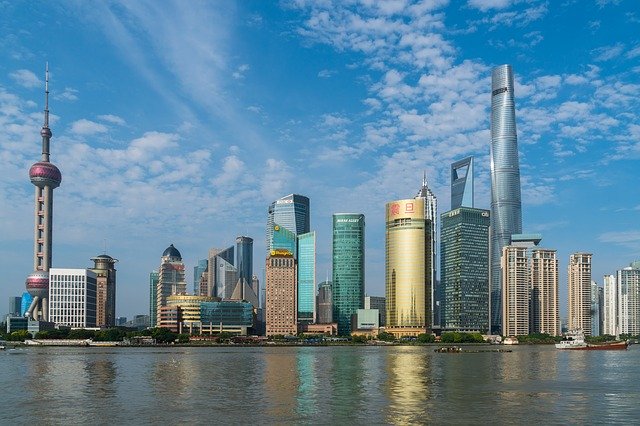 Nasdaq Dubai has listed two green bonds and signed a cooperation agreement with law firms
Dubai has further strengthened its ties with China's financial sector with Nasdaq Dubai signing a cooperation agreement with Hong Kong and Shanghai law firms, and China Construction Bank (CCB) listing two green bonds totalling $1.2bn on the exchange.
"In recent years, with the continuous deepening of the comprehensive strategic partnership between China and the UAE, cooperation in all areas has been effectively consolidated and enhanced," said Li Xuhang, consul general of the People's Republic of China in Dubai.
"The business activities of Chinese banks in the UAE and Dubai International Financial Centre [DIFC] continue to grow."
DIFC is the regional base for many large Chinese institutions as they develop new markets as part of the Belt and Road Initiative.
"Dubai's unique position as the region's business and finance hub is a catalyst for rapidly developing economic links with China that promote mutual prosperity and development," said Essa Kazim, DIFC governor and chairman of Dubai Financial Market (DFM).
"The ability of our capital markets infrastructure to support the fund-raising requirements of Chinese issuers plays a significant role in promoting dynamic and productive cross-border activities."
Bond issuances
The green bonds were issued by the Hong Kong branch of China Construction Bank (CCB). A $700m bond matures in 2025 with a coupon rate of 1.25 per cent and a $500m bond will mature in 2023 with a coupon of 1 per cent.
The banks said the issuances will support its efforts to combat climate change as it develops its commercial, corporate and consumer banking activities domestically and internationally.
"As the international financial exchange in the Middle East, Nasdaq Dubai is actively helping CCB to enhance its regional and global reputation," said Yuan Shengrui, senior executive officer of China Construction Bank (DIFC).
"The exchange's close ties with investors and sound regulatory framework provide strong support for CCB to promote the Belt and Road initiative and sustainable economic development."
CCB has listed a total of four bonds on Nasdaq Dubai, including issuances of $600m in 2016 and $1.2bn in 2017. The listings matured in 2019 and May 2020.
The exchange has hosted a total of 19 debt issuances from Chinese issuers since 2014, valued at $11.3bn.
Last year, Industrial & Commercial Bank of China (ICBC) listed two bonds with a total value of $1bn on Nasdaq Dubai and the London Stock Exchange.
The bonds are part of ICBC's $8bn medium term note programme. One $500m bond is due in 2022 and the other $500m bond is due in 2024. These latest bonds take the total value of all listings on Nasdaq Dubai by ICBC to $4.56bn from nine issuances.
To develop cooperation with Chinese corporates, Nasdaq Dubai has signed a strategic cooperation agreement with Hong Kong-based Zhongtai Financial International and Beijing Tian Tai Law Firm Shanghai Branch, in order to support Chinese companies that wish to list on the Middle East's international financial exchange.
Under the agreement, the three parties will use their expertise to provide support and guidance to Chinese companies that wish to carry out initial public offerings (IPOs) on Nasdaq Dubai as well as list bonds, real estate investment trusts (REITs), funds and other securities.
The agreement also covers the deposit of securities into the exchange's Central Securities Depository. In the case of shares, this will enable companies to join Nasdaq Dubai's Private Market, which can be the start of a journey towards a capital market transaction.
Broader economy
General trade between Dubai and China is also growing. Dubai Chamber of Commerce and Industry member companies' exports to China in May 2020 increased 18 per cent month-on-month and 26 per cent year-over-year as the Chamber issued a record 256 Certificates of Origin (COOs) targeting the country worth over AED283m ($77m).
13 September, 2020 | .By Colin Foreman