Dubai construction sector will continue to decline
23 July, 2019 | By Colin Foreman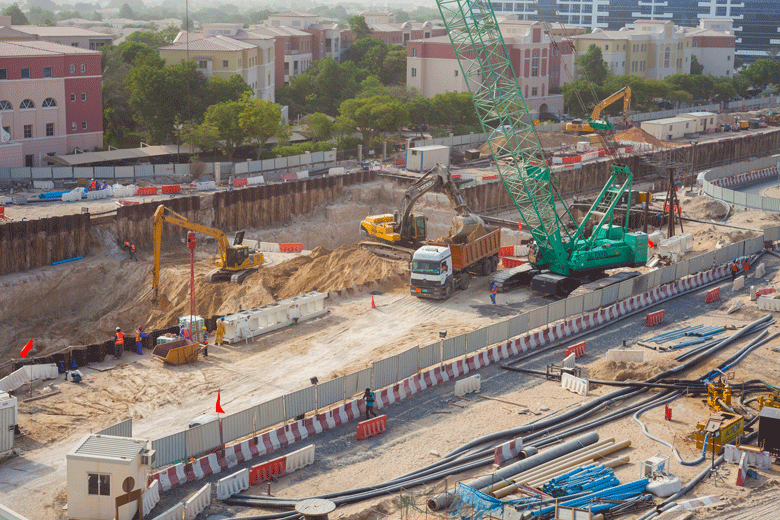 More projects are being completed than started as Expo 2020 deadline looms
Dubai's construction sector is in delivery mode. With just over one year to go until the opening of Expo 2020 on 20 October next year, there is a noticeable push to complete projects in the emirate.
As the effort to complete projects strengthens, the stress on the construction industry will intensify as it wrestles with a wide range of challenges. The immediate problem is delivery. Over the past decade, the supply chain has shouldered much of the fall out of the global financial crisis, and many contractors and suppliers now find themselves financially unable to honour their commitments on projects.
This means that on complex projects where a wide range of contractors, subcontractors and suppliers are engaged, the chance of at least one firm failing to perform is now almost a certainty.
As project delivery teams grapple with problems on site, business development and estimating staff are struggling to find new projects to replace the work that is being completed.
Data from regional projects tracker MEED Projects reveals the extent of this problem. During the second quarter of this year, there were $1.5bn of construction and transport contract awards, while at the same time there were $6bn of contracts completed, giving a net loss of some $4.5bn of construction activity.
With the exception of the substructure works for Al-Maktoum International airport, there are few major contracts at the tender stage, which means that as Dubai rushes to complete projects ahead of the Expo, the amount of ongoing construction activity will continue to decrease.
23 July, 2019 | .By Colin Foreman