Decarbonisation to play central role in rail firm's future
13 October, 2019 | By JENNIFER AGUINALDO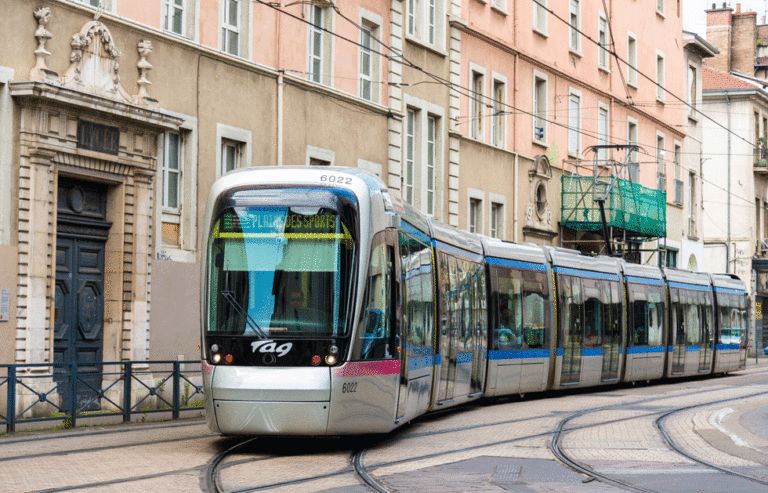 Customers are increasingly demanding efficient and green solutions unlike in the past where requirements focus solely on capacity and speed
Customers in the transport sector are increasingly requiring efficient and green solutions from suppliers, unlike in the past when requirements revolved solely around capacity and speed, according to a regional rail expert.
There is also a growing need for financial solutions as clients, including those in the Middle east region, are looking at adopting public-private partnerships (PPPs), points out Vincent Prou, managing director, Middle East of France's Alstom.
"PPPs require assets such as a rolling stock to operate on a higher level of performance," the executive cites, adding that clients today want a complete lifecycle programme in order to reduce the total cost of ownership.
"There is a higher demand for services contracts and financing," Prou says.
The executive expects the pay-per-use model to become increasingly more attractive for transport authorities in many parts of the world as they look into delivering mobility-as-a- service.
Citing the availability of its financing solutions and innovation-led services, as well as successful rail PPPs, Prou says his firm is prepared to step up to the role of a service provider in line with its goal to "move up the value chain."
MEED understands systems, services and signalling presently account for 60 per cent of Alstom's business, with rolling stock accounting for the rest. The share of services of the firm's overall revenue is expected to expand over the next few years.
Decarbonising transport solutions
Products such as Hesop, a reversible power substation that supplies traction voltage to a rail network and recovers braking energy from vehicles, are expected to help Alstom achieve its objective to reduce by 25 per cent the energy consumption of solutions offered to customers by 2025.
MEED understands Hesop captures energy generated from the electrical braking of the rolling stock and reinjects this into the network resulting in significant energy savings.
MEED understands the existing Dubai Metro stations are being retrofitted with Hesop, as part of the contract to design and build the Dubai Metro's Route 2020 link and upgrade the existing lines and the rolling stock. The metro stations under construction will likewise utilise Hesop in order to reduce energy consumption.
The Fast consortium – of which Alstom is a part – is also implementing Hesop on the three lines it is currently constructing for Riyadh Metro.
In addition to Hesop, other innovations expected to contribute to the goal of decarbonising the firm's products and services include the Alstom Coradia iLint, an emission free, hydrogen-fuel cell train, whose first units have been deployed on the Elbe-Weser network in Germany.
Other products and services include: environment-friendly auxiliary converters; an algorithm-driven asset operation and maintenance hub; fully automated driverless trains; and the use of lighter materials in its rolling stock are expected to contribute to reducing the firm's and its clients' overall carbon footprint.
13 October, 2019 | .By JENNIFER AGUINALDO