Dashed hopes give way to cautious optimism
18 December, 2018 | By EDWARD JAMES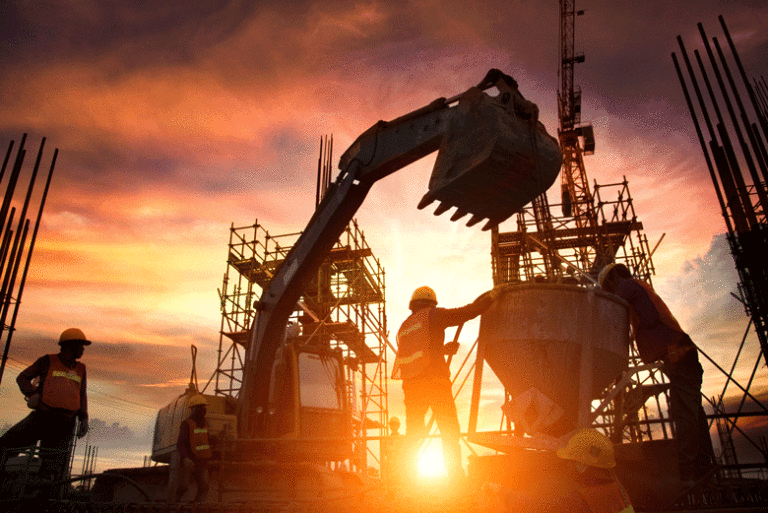 Despite initial optimism for 2018, the GCC recorded its worst year in terms of new contract awards since 2004, but 2019 is looking more positive
Rising oil prices, bullish government announcements and a more benign macroeconomic environment rightfully gave many hope at the end of 2017 that the next year would see a dramatic recovery in the fortunes of the GCC projects market. However, as we approach the end of 2018, we can see that far from showing improvement, this past year has actually seen further regression in the regional projects industry.
Downward spiral
According to data from MEED Projects, just $88.5bn-worth of contracts had been awarded in the GCC states as of 30 November. This is down $22bn, or 20 per cent, on the $110bn awarded in the first 11 months of 2017. There were $10bn-worth of contracts awarded in December 2017. Even if the same total was recorded in the last month of 2018, the region will not even hit $100bn for the year as a whole. Such an outcome will mean that the GCC will record its worst year in terms of new contract awards since 2004.
The picture is made all the more paradoxical by a range of metrics that point to a projects sector that should be performing better than it currently is. The average oil price in the first 11 months of 2018 was $72 a barrel compared with $50 the previous year. Economic growth has picked up, while budgeted spending has also increased.
So if all the signs point to a market that should be on the up, why has the opposite occurred?
Uneven market
The answer is somewhat complex and multi-faceted. Firstly, it is important to note that not all countries have performed equally badly. While Oman, Kuwait and Bahrain witnessed sharp declines in year-on-year contract awards, Saudi Arabia has proven fairly stable, and the UAE is actually likely to see a small increase on 2017.
Similarly, while it is true that oil prices have been steadily rising over the past 18 months, analysis of historical data shows that it takes time for changes in the price of crude to impact project spending. For example, 2015 was a record year for the regional projects industry, with $177bn-worth of contract awards despite oil collapsing from more than $100 a barrel in the summer of 2014 to less than $40 a barrel just a few months later. It was not until 2016 that the negative impact of lower state revenues on project expenditure was fully felt.
In other words, there appears to be a 12-18-month lag between a major upward or downward movement in oil prices, and changes in project spending. It was, therefore, too soon for the rise in the oil price to have a positive effect on spending levels in 2018.
New regulations
There are other factors at play, of course. Increases in state revenues due to higher oil prices, a lifting of subsidies and the introduction of VAT in January 2018 in Saudi Arabia and the UAE have been offset by rises in government handouts to mitigate austerity measures, salary increases and additional military expenditure on the Yemen conflict.
At the same time, changes in visa regulations in Saudi Arabia and Oman, for instance, have resulted in a decrease in population levels. This, in turn, has had a negative impact on the real estate and retail industries. In Dubai, the largest projects market sub-region, a continuing fall in house prices and rents has dented real estate confidence and threatened the construction sector in the face of looming over-supply.
Other localised factors are at play. Political stagnation in Kuwait, combined with the end of its massive $30bn-plus downstream investment programme, have added to its projects market woes.
As this disappointing year comes to a close, what is the best we can hope for in 2019?
Anticipated growth
The good news is that almost all the data points to light at the end of the tunnel after three very tough years for the projects industry.
Higher crude revenues are finally impacting state expenditure. Saudi Arabia has announced it is planning a record SR1.1tn ($293bn) budget for next year, a rise of 7 per cent, while the UAE says its federal budget for 2019 will be 17 per cent higher than 2018 at AED60bn ($16.3bn).
Other macroeconomic indicators, including robust GDP growth forecasts, an improving global economy and higher non-oil income, all suggest a brighter outlook.
Just as crucially, the states of the region themselves understand that after three difficult years, much of the region's projects supply chain is on its knees through a combination of decreased spending, tight liquidity and late payments.
Simply put, with such a large component of the regional economy dependent on capital infrastructure spending, project expenditure must increase to maintain economic growth.
With more than $2.5tn-worth of projects in the pipeline, perhaps most important of all is the fact that the GCC absolutely needs huge investments in education, healthcare, utilities, affordable housing and transport infrastructure to serve its fast-growing population – more than ever before. Project spending may well have dropped temporarily, but it cannot afford to remain depressed indefinitely.
Future outlook
Our outlook for 2019 is therefore one of cautious optimism. The list of held-up projects waiting for the green light to proceed is bigger than it has ever been. Indeed, the value of GCC contracts in either bid evaluation or out to tender exceeds $120bn alone.
At the same time, the past year has witnessed entire government economic reform programmes hinge on new self-styled 'gigaprojects' such as the $500bn Neom development in northwest Saudi Arabia or the giant Duqm industrial hub in Oman, where the expected investment will reach into tens of billions of dollars.
Simply put, there is too much to lose if project spending does not recover. And one thing is for sure: next year's projects market cannot be any worse than the 2018 nadir.
18 December, 2018 | .By EDWARD JAMES