Covid-19 slashes contracting demand
18 May, 2020 | By NEHA BHATIA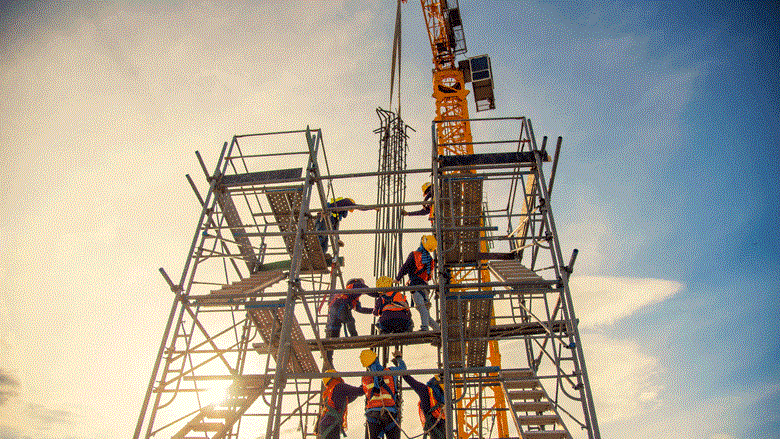 CEO of the UAE's ASGC says construction is experiencing demand losses on four levels
The construction sector is witnessing demand evaporation on four levels that will impact the industry in the medium to long term, Bishoy Azmy, CEO of UAE-headquartered contractor ASGC, tells MEED.
The first level comprises existing projects facing delays or suspensions mostly due to factors outside the client's control, such as Covid-19 and related liquidity shortages.
Adnoc has a lot of work, and it is a very large and worthwhile client to pursue, so we are doubling our efforts in that direction
These delays are occurring because "clients have their own troubles", Azmy said, adding that developers are "not intentionally trying to create problems" for contractors.
The next level of demand loss is represented by projects that were due to begin in the first half of 2020, but have now been put on hold until further notice.
"The third level of demand reduction that we may see [is] because of the ripple effect of what is happening in the economy [due to Covid-19]," Azmy stated.
This ripple effect could weaken the business case for certain types pf projects in the mid to long term.
The executive also pointed out that reduced business activity means "the need for what contractors build", such as new hotels, residential apartments and shopping malls, has declined. This too will deeply influence pipeline forecasts for local contracting companies.
Azmy added that the fourth level of demand reduction would "probably occur after a year or so", when markets start to recover from the immediate shock of the Covid-19 crisis and changing trends are noted in the end-user segment.
"We will observe how [that change] will impact the demand for the products that contractors build," he said. "For example, with people having worked from home for a sustained period, what will the new demand for offices be?"
Azmy argues that the third level of demand loss, which arises from business case erosion for certain project types, can eventually be recovered once financial or economic health recovers.
However, changes in human behaviours are more long-lasting, and may result in little or no demand for certain types of building stock.
For instance, evidence suggests the Covid-19 pandemic will accelerate the shift to online retail spending. This could put further strain on landlords in the global commercial real estate space, as MEED's latest analysis on the retail sector earlier this week pointed out.
Future prospects
In the Middle East, the Covid-19 pandemic has deepened some of the pre-existing challenges that affected the availability of new work for contractors.
"If we look at Dubai's construction and real estate sectors, there was already an obvious oversupply in the industries," Azmy explained.
Looking ahead, Azmy said the oil and gas sector presents key opportunities for ASGC in the UAE.
The contractor's energy portfolio includes several non-process projects, such as residences, a medical centre and a school complex, with national oil company Adnoc.
"We are now getting ourselves acquainted with more process-oriented products," he added.
"Adnoc has a lot of work, and it is a very large and worthwhile client to pursue, so we are doubling our efforts in that direction."
18 May, 2020 | .By NEHA BHATIA