Covid-19 impact on insurance markets
14 May, 2020 | By Richard Thompson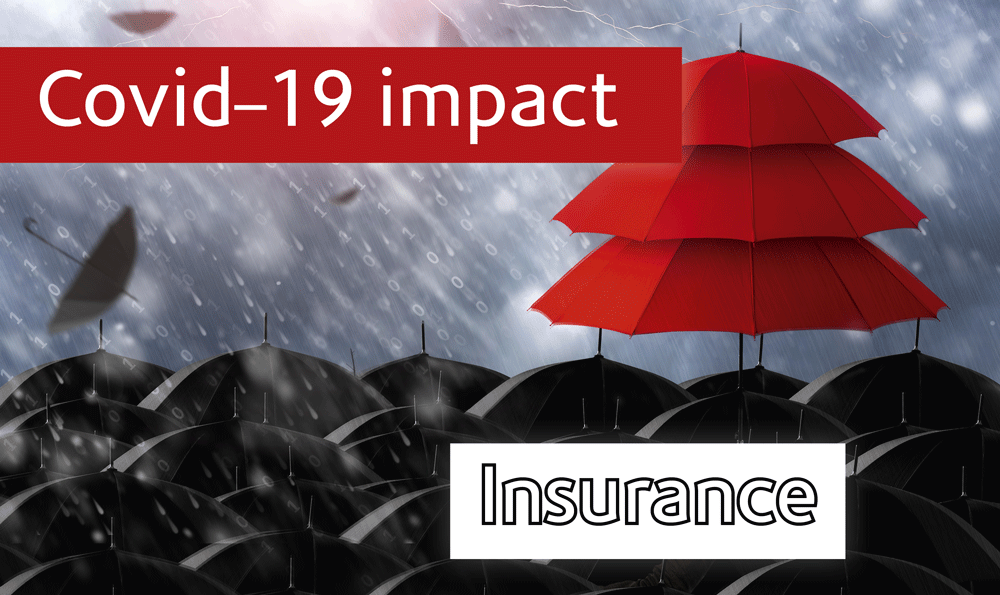 Insurers are seeing and can expect a trickle down effect of higher claims and falling new revenue streams from the global slowdown
Covid-19 and its recessionary impacts on global markets is expected to have profound, long-term effects on the insurance market by exposing insurers' vulnerability on multiple fronts.
This will initially be felt on commercial insurance revenues with business closures reducing demand. It will then trickle through to personal lines as consumers' disposable incomes fall.
Insurance carriers already expect a decline in the volumes in both retail and commercial segments.
Volatility in the financial markets has also raised the pressure on insurers' balance sheets as exposure to corporate bonds has increased in recent years in search of better returns.
Any catastrophic event during this period could make recapitalisation extremely difficult, resulting in potential business failures.
Emerging results
The reliance on health insurance in the US is now expected to cause premiums to surge by up to 40 per cent as the insurers face a surge in claims.
Similarly, travel insurance claims are anticipated to reach record levels due to trip cancellations. In the UK, the ABI estimates claims costs will reach £275m.
As an example of the impact on revenues, the Chinese insurance industry is now expected to generate $629.8bn (¥4,467.06bn) in gross written premiums (GWP) in 2020.
This forecast represents a downward revision of 6 per cent compared with estimates prior to the Covid-19 outbreak.
Secondary impacts
According to Secured Retirement Institute, the sale of fixed-rate deferred annuity products in the US registered growth of 57 per cent in March 2020 compared to the previous month.
Some motor insurance providers in the US are refunding premiums to policyholders that are unable to use their vehicles during the lockdown due to a considerable fall in claims.
Insurance regulators are extending the premium payment grace period, policy term periods and expiry dates in markets impacted by the pandemic.
For a detailed look at all of these trends and more, including key company impact assessment and mitigation strategies in the short, medium and long term, download MEED's Covid-19 Insurance Sector Analysis
14 May, 2020 | .By Richard Thompson