Coronavirus is unique challenge for GCC construction
24 March, 2020 | By Colin Foreman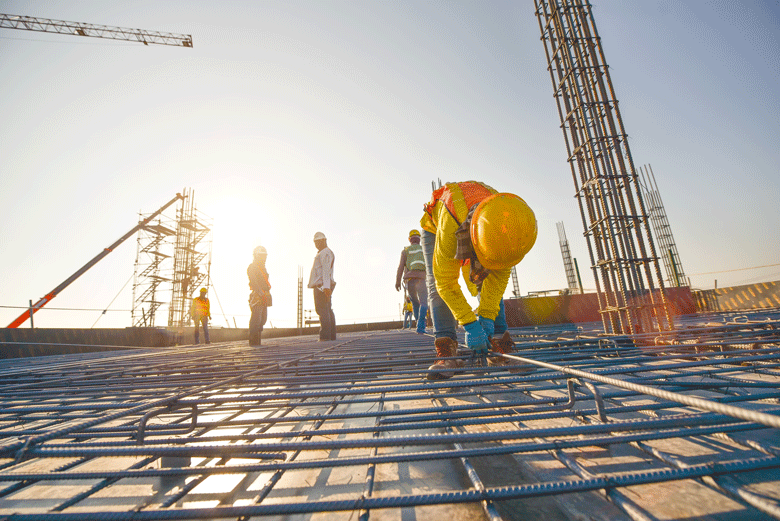 GCC construction companies house thousands of workers in shared camp facilities
Construction companies in the GCC with large numbers of workers living in labour camps are confronted with a unique challenge by the coronavirus crisis.
"Worker welfare is the primary concern at the moment," says a UK contractor working in Dubai. "We have a large number of men living in camp facilities and if one person becomes infected with coronavirus it will quickly spread."
Unlike other regions where the majority of construction workers typically come from the local community and live locally, construction workers in the GCC are from other countries – mostly South Asia – and are housed in camp facilities. These residential areas located outside of the main cities are sprawling townships housing thousands of men sharing rooms and common facilities.
Larger construction companies have workforces of some 20,000 men housed in a variety of camps located close to project sites.
"Operationally the virus presents a unique challenge," says another contractor. "If one of our camps is locked down because of the virus we lose a large percentage of our workforce and that will affect the progress of a lot of our projects."
The challenge is made even more complicated by the busy nature of construction sites. "Protecting our workers would be a lot easier if we were the only company on site. That is not the case and on major projects there are hundreds of companies working in close contact with one another, all with their own people," says the UK contractor.
Companies are taking proactive measures to protect people. "We have increased the cleaning and sanitising at our camps, given talks about maintaining good hygiene practices and have kept people informed with what is going on," says the UK contractor.
Sites are also taking steps to prevent the spread of the virus. "On some sites people are now wearing face masks," says a European contractor. "Understandably there is concern, but it affects everyone so people are working together and trying to help."
24 March, 2020 | .By Colin Foreman