Coronavirus' impact on Middle East economies
10 March, 2020 | By NEHA BHATIA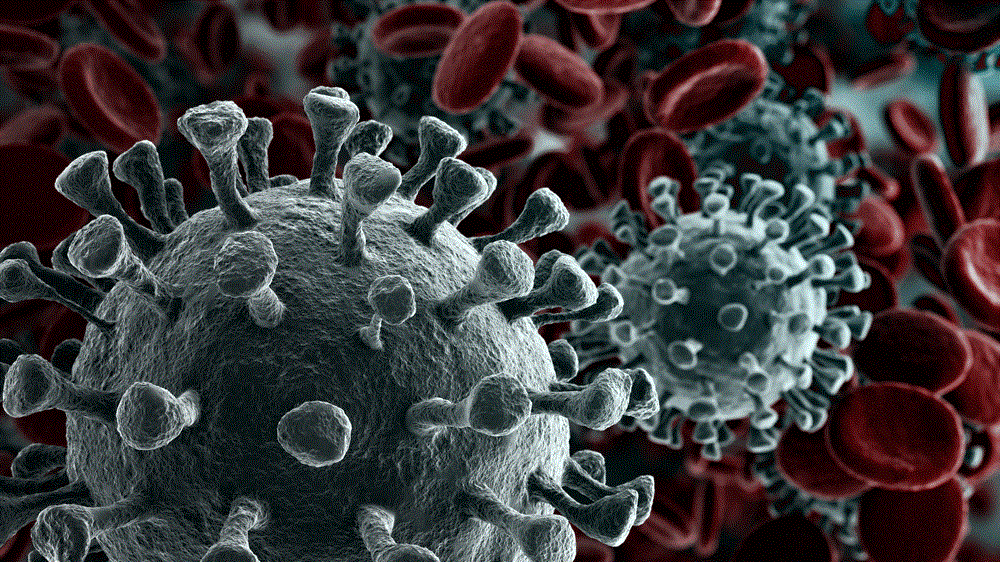 Medium-term risks analysed as Covid-19 spreads
The rapid spread of the new coronavirus that emerged in the Chinese city of Wuhan in December 2019 has started to impact global economic markets.
More than 76,000 people in 27 countries have been impacted by Covid-19, as the new coronavirus is referred to. About 2,200 people have died after contracting the virus.
Global airline revenue could drop by $29bn in light of Covid-19, and China's auto sales have plunged 92 per cent, according to Chinese Passenger Car Association.
The regional impact of Covid-19 is slightly harder to quantify at this stage. However, some predictions can be made about the key sectors that can expect to be affected by the virus in the medium-term.
Global ratings agency S&P expects the outbreak of the new Covid-19 coronavirus to weigh on the growth prospects of GCC countries, already affected by low oil prices and geopolitical uncertainty.
"If the virus continues to spread, there is a risk that the economic impact could increase unpredictably, with credit implications not just for China but elsewhere," S&P said in a research paper last week.
For the GCC, these risks include a drop in oil prices, economic growth and real estate values, as well as public spending cuts.
S&P said China receives 4-45 per cent of the GCC's exported goods, with Oman being the most exposed (45.1 per cent) and the UAE being the least exposed (4.2 per cent).
The ratings agency said the new virus would have "a low direct effect" on the GCC's real estate market, and on its rated regional banks, which "have little direct exposure to Chinese companies".
Admitting that few Chinese nationals own real estate in the GCC, S&P remarked: "An indirect impact could stem from foreign nationals' (resident or non-resident) decision to delay or cancel plans to buy real estate due to uncertainty regarding the new coronavirus, its infection rate, and treatment options.
"Should the outbreak put pressure on important sectors such as real estate, the effects [on GCC banks] could surface in the next few months."
S&P also did not forecast an immediate impact on insurers' underwriting results in the region, but if Covid-19 hits the GCC economies harder than expected, or causes extreme price volatility, then insurers' balance sheets could feel an impact.
Sector breakdown
While its export market is shielded against major risk, the UAE appears most exposed to Covid-19's impact on airline traffic, tourism and retail spending, and investments in real estate, according to S&P, which said Chinese nationals contribute the most to these sectors in the country.
Emirates and Qatar Airways have the highest number of weekly connections from the GCC to Chinese cities.
The UAE suspended flights to and from China, except those boarding from Beijing, at the start of February.
The UAE's General Civil Aviation Authority (GCAA) said in a statement carried by state news agency Wam, that passengers travelling through Beijing International airport would be required to undergo six to eight hours of medical tests at the airport to ensure the safety of passengers before boarding.
Chinese travellers accounted for 3.9 per cent of Dubai International airport's passenger traffic in 2018.
The International Air Transport Association (IATA) said its initial assessment of Covid-19's impact projected a 13 per cent full-year loss of passenger demand for carriers in the Asia-Pacific (Apac).
Such a drop in passenger traffic could lead to revenue loss of $27.8bn in 2020. Carriers outside the Apac region could face revenue losses of $1.5bn if the loss of demand is limited to markets linked to China.
But the virus's spread within the Middle East and North Africa (Mena) region means airlines must still review the potential risk of Covid-19's impact on routes that are not directly connected to China.
Macroeconomic impact
The Institute of International Finance (IIF) has warned that Covid-19 could drive oil prices down to $57 a barrel in 2020.
The agency's chief economist for the Mena region, Garbis Iradian, said the IIF assumed oil prices would average $60 a barrel in 2020 before the coronavirus emerged.
"Most likely we'll revise our forecast for the whole year; it could be $58 or $57 depending on developments of coronavirus," he said.
The International Energy Agency said the virus would reduce year-on-year oil supply by 435,000 barrels-a-day in Q1 2020 compared to the first quarter of 2019.
Authorities in China's Hubei province, where the coronavirus is believed to have originated, have extended the local shutdown of all companies until 11 March, indicating that Chinese economic recovery could be slower than expected.
Chinese demand for gasoline, diesel and jet fuel declined by 36 per cent in Q1 2020, with gasoline demand recording a month-on-month drop of 1.1 thousand barrels-a-day in February 2020.
Regional spread
Iran has reported eight deaths and 43 infections from the new coronavirus, less than a week after the country voted in its 11th parliamentary election on 21 February.
Schools, universities and cultural centres have been closed in the provinces of Qom, Markazi, Gilan, Ardabil, Kermanshah, Qazvin, Zanjan, Mazandaran, Golestan, Hamedan, Alborz, Semnan, Kurdistan and the capital, Tehran according to media reports.
Director of the World Health Organisation's global infectious hazard preparedness department, Sylvie Briand, said it was concerning that Iran's number of cases had noted "a very rapid increase in a matter of a few days".
The death toll in Iran is the highest reported for the Covid-19 virus outside China.
Iran's neighbouring countries have been affected. The UAE announced two new coronavirus cases on 22 February, including an Iranian tourist and his wife, raising its total number of cases to 13.
Kuwaiti state news agency Kuna said on 24 February that Kuwait's Health Ministry had confirmed three cases of the new coronavirus.
State-held Bahrain News Agency said on the same day that the country's first case was confirmed after a Bahraini citizen arriving from Iran "was suspected of having contracted the virus, based on emerging symptoms".
Lebanon's first coronavirus case was registered on 21 February after being detected in a woman returning from Qom.
Turkey, Pakistan, Afghanistan and Armenia closed their land borders with Iran on 23 February.
Kuwait Airways operated special flights to evacuate more than 700 Kuwaitis from the northeastern Iranian city of Mashhad on 22 February.
However, it is believed that the Gulf and Mena economies have yet to feel a direct impact of the coronavirus.
IIF's Iradian said the Mena region is "not very highly integrated into the global economy" and could therefore be more immune to the impacts of Covid-19 on emerging markets.
10 March, 2020 | .By NEHA BHATIA