Coronavirus heightens economic vulnerability
10 March, 2020 | By NEHA BHATIA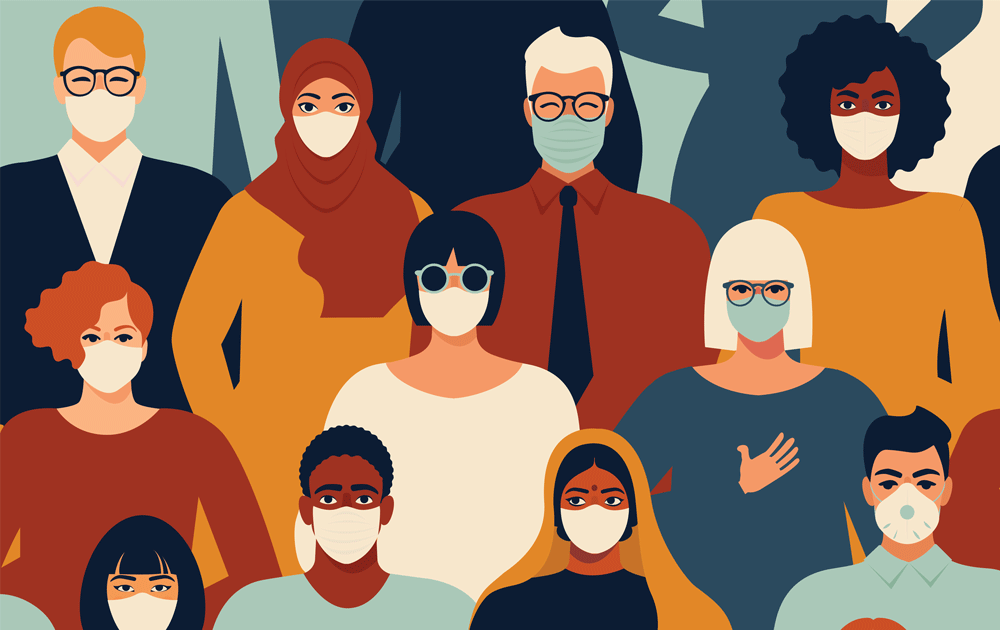 Middle East industry risks increase as Covid-19 disease goes global
The spread of the new coronavirus, which causes the Covid-19 illness, has affected almost 91,000 people in 73 countries as of 2 March and led to more than 3,110 deaths.
The head of the World Health Organisation (WHO), Tedros Adhanom Ghebreyesus, said public health officials are operating in "unchartered territory" to combat the spread of Covid-19.
The European Union's alert level for the novel coronavirus has been raised from moderate to high. More than 100 cases have been reported in the US, and in China, the world's second-largest economy, more than 80,150 cases have been identified, with at least 2,834 deaths.
In the Middle East, Iran is the worst-hit in terms of both cases and casualties. As of 2 March, deputy health minister Alireza Raisi confirmed at least 1,501 infection cases in Iran and 66 deaths as a result of Covid-19.
Casualties of the pathogen include Hadi Khosrowshahi, Iran's former ambassador to the Vatican and Mohammad Mirmohammadi, a member of the Expediency Council that advises the Iranian Supreme Leader Ayatollah Ali Khamenei.
A staff member of the WHO's team in Iran has also contracted the virus, as have Iran's Vice President Masoumeh Ebtekar and deputy health minister, Iraj Harirchi.
Workers disinfect Tehran's metro as part of efforts to combat the coronavirus outbreak
---
Regional spread
Iran's neighbours have taken steps to mitigate the risk of Covid-19's increasing footprint.
Nurseries and kindergartens in the UAE, where there are 21 confirmed cases, have been closed for 14 days from 1 March, in what the UAE's Knowledge & Human Development Authority said was a precautionary action.
Internal and external trips, activities and events at schools and universities have also been suspended.
The final two stages of the UAE Tour cycling were cancelled on 28 February after two Italian participants tested positive for the virus. Several dozen events have been delayed or suspended in the UAE and other GCC countries.
With Saudi Arabia's announcement on 2 March, every GCC country now has at least one reported case of Covid-19.
State-run Saudi Press Agency said the kingdom's Health Ministry confirmed a case of the new coronavirus in a citizen that had travelled from Iran through Bahrain.
The citizen had not disclosed his travel history at the Saudi port through which he entered the country.
On 27 February, the kingdom took the extraordinary step of temporarily suspending entry to its holy cities for pilgrims with Umrah visas, as well as entry to the kingdom with tourist visas from a number of Asian countries, Iran and Italy.
The same day, Reuters reported that Dubai carrier Emirates would no longer carry passengers with Umrah pilgrimage visas or tourist visas from a select number of countries to Saudi Arabia.
Saudi Arabia also took the preventative action of preparing 25 hospitals, including 80,000 beds and 2,200 isolation zones.
Oman now has six confirmed cases of Covid-19, while Bahrain and Kuwait respectively have 49 and 56 cases.
The majority of people infected in the Gulf had either visited Iran or come into contact with people who had been there.
Flight bans have been extended in response to the virus' spread. The UAE suspended flights to and from China, except for those boarding from Beijing, at the start of February.
Bahrain's Civil Aviation Affairs (CAA) authority has suspended flights to and from Iraq and Lebanon for an indefinite period, and all passengers arriving at Bahrain International airport are being tested if they are suspected of having come into contact with the virus.
National carrier Gulf Air, following CAA orders, also suspended flights to and from Dubai International airport for 48 hours on 25 February.
Economic impact
Oil prices have declined by about 18 per cent from $60 a barrel on 18 February 2020 to below $50 on 1 March.
The Institute of International Finance (IIF) has warned that Covid-19 could drive oil prices down to $57 a barrel in 2020.
Global markets are also facing heat as the threat of Covid-19 being declared a pandemic looms large.
Coronavirus-fuelled volatility led US stocks to their worst weekly performance since October 2008.
The FTSE 100 saw the third-worst week since its 1984 launch, declining by 11.1 per cent between 24 and 28 February.
Chinese demand for gasoline, diesel and jet fuel declined by 36 per cent in the first quarter of 2020, with gasoline demand recording a month-on-month drop of 1.1 thousand barrels a day in February 2020.
China's National Bureau of Statistics released data stating that the country's manufacturing purchasing managers' index declined to 35.7 in February from 50 in January.
The country's manufacturing economy and supply chains came to a standstill after lockdowns were implemented in major provinces to prevent the spread of the new coronavirus, which emerged in Wuhan, one of China's industrial hotspots, in December.
Lower oil prices and reduced Chinese demand will impact economies in the GCC, some of which rely heavily on buyers from the Asian country.
Global ratings agency S&P said China accounts for up to 45.1 per cent of Oman's exports.
In comparison, the UAE's manufacturing market appears to be relatively shielded against major risk, with China making up only 4.2 per cent of its exports.
However, the country remains exposed to the risk of Covid-19 cutting airline traffic, tourism and retail spending, and investments in real estate, in which Chinese nationals are significantly involved.
Growth revisions
The estimate for GDP growth in the GCC in 2020 has been cut to 1.7 per cent by Japan's MUFG Bank from a previous estimate of 2.5 per cent.
For the Middle East and North Africa, MUFG Bank now projects a real GDP growth rate of 2.1 per cent in 2020, down from 2.8 per cent previously.
The UAE's Abu Dhabi Commercial Bank (ADCB) said in its weekly update that global growth in 2020 was expected "to weaken to the softest level since 2009".
"We believe the impact on the GCC region will come through weaker hydrocarbon demand and prices, tourism, trade and logistics," the bank said.
"Meanwhile, the deepening of the coronavirus crisis is pushing rate expectations lower."
ADCB said Covid-19's impact on the Saudi Arabian economy would depend on the length of the ban on travel into the kingdom and access to its holy sites.
The suspension will be significant if it extends to "the two peak periods", Ramadan and Hajj, when Saudi Arabia notes high levels of religious tourism activity.
Ramadan is expected in April-May this year, while Hajj is due to begin from end-July 2020.
The International Air Transport Association (Iata) also expects Middle Eastern airlines to require government support to mitigate the impact of coronavirus on the travel industry.
Iata's vice-president for the Middle East and Africa, Muhammad Ali Albakri, reportedly said Middle East airlines have lost about $100m due to the impact of the new virus. Revenue risks will increase from 3 per cent to 46 per cent if the virus spreads further in the Asia-Pacific region, he said, adding that ticket sales have started to decline in the region.
Dubai airline Emirates is offering paid and unpaid leave to its staff in response to Covid-19, which the carrier said has had a "measurable impact" on its operations. Cathay Pacific, which said last week that 25,000 of its employees would take unpaid leave amid the coronavirus slowdown, has also reportedly scrapped 75 per cent of its weekly lights in March.
The UK's British Airways has cancelled 216 flights from 16-28 March, while Ryanair will cut up to 25 per cent of its flights in and out of Italy from 17 March to 8 April. The US' United Airlines will also ground flights in light of the Covid-19 situation.
Supply chains and estimates
Factory manufacturing activity in the US slowed in February as new orders reduced and supply chain disruptions grew during the month.
According to the Institute for Supply Management, six industries, including computers and electronics, fabricated metals and chemical producers reported that the new coronavirus had impacted their operations.
Construction costs are also expected to rise both globally and in the Middle East, with China remaining a key exporter of electrical, iron, steel, glass and plastic materials. The Canadian Construction Association said mid-February that supplies would be disrupted by Covid-19, but other risks such as higher costs, partnership and logistics breakdowns and force majeure pay-outs could also emerge in the months to come.
These uncertainties are also likely to increase the cost of credit and insurance premiums for corporates. The consumer insurance sector, including in the travel industry, is witnessing greater activity as consumers seek to protect their future flight bookings from coronavirus disruptions.
Business interruption and force majeure claims could surge as global economies grapple with the aftermath of Covid-19, and factories or offices that have shut down due to the coronavirus may also issue claims for direct physical loss.
For now, however, there are no clear answers as to when or how the virus may be contained. WHO chief Ghebreyesus, in a briefing on 2 March, said China reported 206 new cases on 1 March, its lowest daily total since 22 January.
He added: "If this was an influenza epidemic, we would have expected to see widespread community transmission across the globe by now, and efforts to slow it down or contain it would not be feasible.
"But containment of Covid-19 is feasible and must remain the top priority for all countries."
10 March, 2020 | .By NEHA BHATIA