Coronavirus crisis could affect project delivery
24 February, 2020 | By JENNIFER AGUINALDO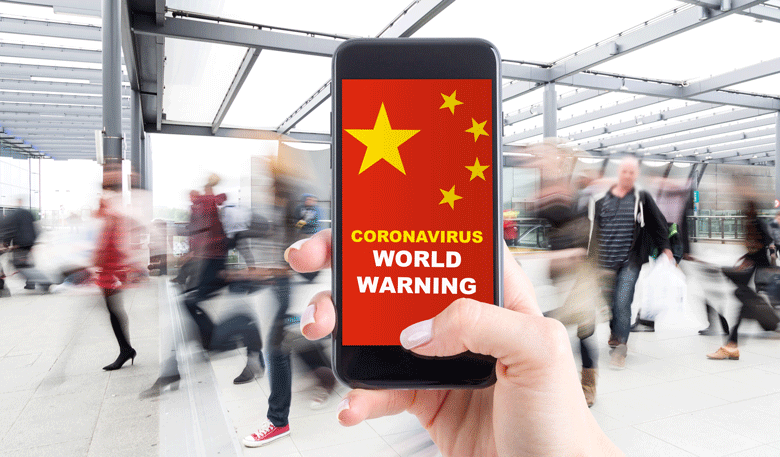 Chinese engineering, procurement and construction (EPC) contractors are executing at least $13bn-worth of power and water contracts in the GCC
The outbreak of the novel coronavirus in China could affect the delivery of some utilities projects across the Middle East region, the heads of two utilities developers tell MEED.
"The Chinese market is much slower today in terms of response time, availability … and travel limitation … Whether developers source from China or elsewhere, it means there is a limitation in the market in terms of sourcing and cost," says Turki Alshehri, CEO for Saudi Arabia at French developer Engie.
Paddy Padmanathan, CEO of Saudi Arabia-based developer Acwa Power, also tells MEED his firm is trying its level best to contain the impact of the coronavirus to its business in the region.
Chinese engineering, procurement and construction (EPC) contractors are working on close to 20 power and water projects in the GCC, according to data from MEED Projects. The contracts are estimated to be worth $13.1bn.
EPC contractors from China are executing work on three major schemes: the hybrid concentrated solar power (CSP) / solar photovoltaic (PV) fourth phase of the Mohammed bin Rashid al-Maktoum solar park; the Hassyan coal-fired independent power producer (IPP) project in Dubai; and phase 3 of the Yanbu power plant in Saudi Arabia.
The EPC contracts for these three projects, which are due to be delivered in 2020-21, are valued at $8bn.
Other major projects include the Umm al-Quwain independent water project (IWP), Abu Dhabi's Taweela IWP, and Saudi Arabia's Jubail 2 and Rabigh 3.
Officially called the 2019 novel coronavirus (2019-nCov), the virus has so far claimed more than 900 lives, according to World Health Organisation data issued on 10 February. The virus has been detected in 24 countries outside of China, including the UAE.
24 February, 2020 | .By JENNIFER AGUINALDO