Coronavirus blights Opec and non-Opec cooperation
19 March, 2020 | By INDRAJIT SEN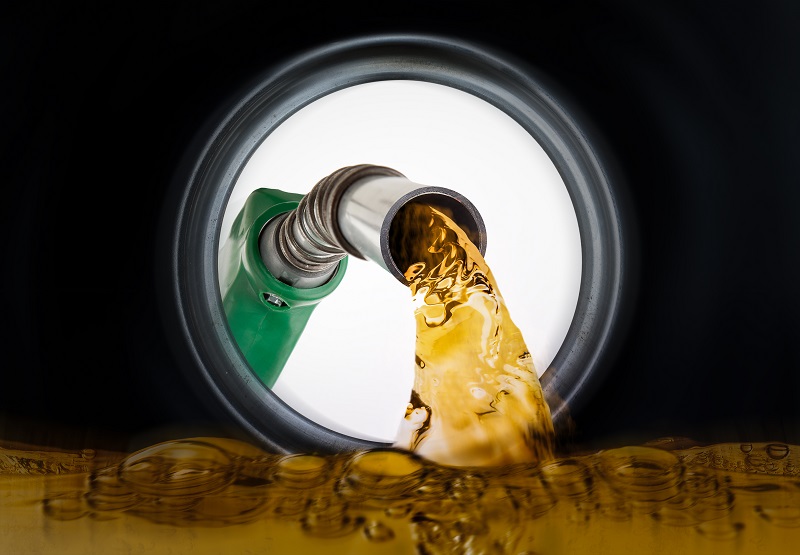 Opec+ failing to deliver extra production cuts has not only stunned industry watchers, but has also dealt a severe blow to the grouping's cooperation mechanism
In the run up to the Opec+ alliance meeting in Vienna on 5 and 6 March, analysts, consultancies and oil industry observers had forecast how much the oil producers group would deepen their existing oil production agreement by.
The predictions ranged from 500,000 barrels a day (b/d) to 1 million b/d.
Irrespective of the diversity in forecasts, there was a common, near-certain expectation that the Opec+ alliance would restrain production further, a measure seen imperative to contain the plunge in crude oil prices battered by the global coronavirus outbreak.
Opec+ failing to deliver extra production cuts, needed now more than ever in their four-year long alliance period, has not only stunned industry watchers, but has also dealt a severe blow to the Opec and non-Opec cooperation mechanism itself.
"Today's [6 March] outcome is a psychological blow for the market, as the steep plunge in oil prices shows," Ann-Louise Hittle, vice-president, Macro Oils, at Wood Mackenzie, said.
International benchmark Brent crude plunged by 9.4 per cent, down by a third since the start of the year. The Brent crude price hit a low of $45.27 at the close of trading on 6 March.
"And the market is now facing the spectre of unrestrained production once the current Opec+ agreement expires in March," Hittle said.
Prospect of unrestrained production
In the prelude to the 5 and 6 March meeting, Russia had been dropping hints it would not be easily convinced to agree to any Saudi Arabia-engineered Opec proposal for deeper output cuts.
Russia, which has far better fiscal tolerance of $42.2 a barrel this year than Saudi Arabia – which needs oil prices of about $80 a barrel to balance its state budget – had little motivation to cut production further and thereby compromise even more on global market share.
Russian President Vladimir Putin on 1 March said current oil prices are acceptable for his country's budget and that Moscow has sufficient resources to contend with any deterioration in the global economy due to the coronavirus outbreak.
Opec should have been cautious about Russian intentions, and could have taken the cue from Moscow's refusal to agree to short-term output cuts at the emergency meeting of the alliance in February, and the radio silence it has maintained since.
Instead, what Opec tabled before its non-Opec partners in Vienna on 6 March is being deemed impractical and over-ambitious.
Opec proposed deepening the current 2.1 million b/d of combined Opec+ production cuts by a further 1.5 million b/d in the second quarter of the year. Later on 5 March, Opec oil ministers met again and decided that the proposed 1.5 million b/d additional cut should not only be for the second quarter but for the rest of 2020.
As a consequence, the global oil market is now staring at the prospect of Russia breaking away from its existing production restraint commitments, and ramping up production swiftly to reclaim market share, lost mostly to US shale oil producers.
"However, we do not think Saudi Arabia will push hard to lift their output in the northern hemisphere spring," Hittle said.
"Given weak demand and the likelihood this weakness will persist into the second quarter, it will be hard for any producer to increase their output sharply once the original production deal expires at the end of this month," she added.
Gloomy market outlook
The failure of the Opec+ talks has rattled share prices of Saudi Aramco, driving it to its lowest since the state energy giant made its trading debut on 11 December.
Aramco shares opened below its base price of SR32 on the Saudi Stock Exchange (Tadawul) on 8 March, and tumbled by close to 9 per cent during the trading session, hitting an all-time low of SR29.90.
While the Opec+ alliance has not been officially terminated, the collapse of negotiations in Vienna signal key oil producers Russia and Saudi Arabia are unwilling to budge from their respective positions and will start chasing short-term self-interest goals.
Opec Secretary General Mohammed Barkindo has said informal talks between the bloc and Russia would continue because the situation was serious and demanded negotiations take place.
Meanwhile, global oil demand continues to be battered by the Covid-19 epidemic. Wood Mackenzie projects global liquids demand to fall by 2.7 million b/d year-on-year in the first quarter of 2020, the first year-on-year decline on a quarterly basis since the second quarter of 2009.
"It is the most severe decline since Q4 2008, the height of the 2008-09 global economic crisis, which saw demand tumble by 2.8 million b/d year-on-year," Hittle said.
It is now incumbent on how soon Saudi Arabia and Russia can lead their respective groups back to the negotiating table to facilitate a deal to contain oil prices from plummeting further.
If oil supply in the global market goes unchecked beyond 31 March, prices could plunge below $40 a barrel, which would hurt Russia's interest too.
19 March, 2020 | .By INDRAJIT SEN