Controlling real estate supply in Dubai requires delicate balance
11 September, 2019 | By Colin Foreman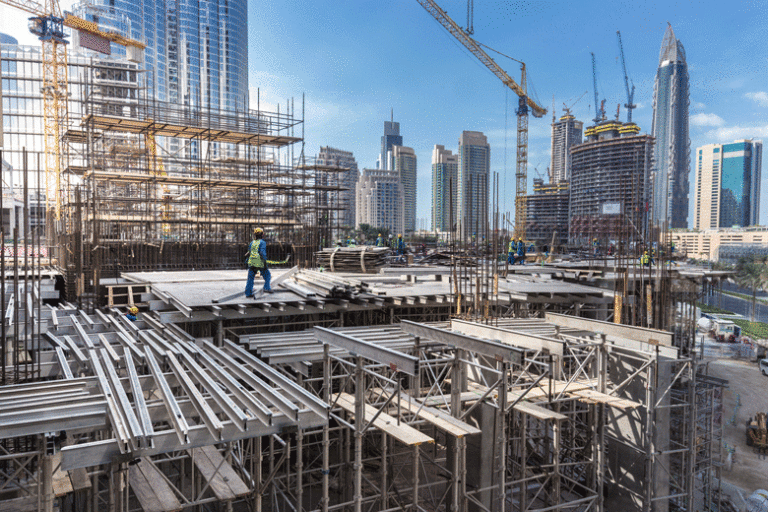 The easy option for new real estate committee is to control supply with fewer future projects, but that may not be viable
The committee formed by the UAE cabinet to implement the directives outlined on 31 August by Vice President, Prime Minister and Ruler of Dubai Sheikh Mohammed bin Rashid al-Maktoum has a broad-ranging remit covering key issues such as Emiratisation and the use of social media.
For the construction industry, the most important directive was aimed at controlling the real estate supply in the UAE.
"Real estate projects need to adjust their pace to provide an added value to our national economy and avoid becoming a source of burden and imbalance to our economic journey," said Sheikh Mohammed in a translated version of his open letter published in Arabic on his official Twitter feed.
The volume of real estate projects being completed is a particular concern in Dubai. While there are oversupply fears for almost all property classes, including office and retail, the main issue is the supply of residential units. By the end of this year, US-based property consultant JLL expects another 42,000 units to come onto the market in Dubai. By the end of 2021, residential supply is expected to grow by some 23 per cent to reach 659,000.
Value concern
The concern is that as more projects are completed, property values will continue to be driven down.
Following the formation of the federal committee on 1 September, Dubai set up its own committee for real estate planning on 2 September to address this issue.
Headed by Deputy Ruler Maktoum bin Mohammed al-Maktoum, the committee will include representatives from Dubai's leading developers and will endeavour to balance supply and demand.
Sheikh Maktoum has also been tasked with ensuring that semi-government real estate companies do not compete with private investors, as well as developing a comprehensive strategic plan and vision for all major real estate projects in the emirate for the next 10 years.
Balancing act
The committee will have to strike a delicate balance between serving the overall market's interests while at the same time allowing developers to honour their commitments to their investors.
While many of the largest master developers in the UAE remain either government owned or government controlled, freehold property sales in the UAE have meant there are now hundreds of smaller developers building projects.
The majority of these schemes are sold off-plan, making it difficult to adjust the pace of delivery without harming the interests of buyers.
Developers' interests will also be negatively impacted. There has been a growing trend in recent years for developers to offer generous payment plans, with the bulk of the payment due after the project has been delivered. If delivery is delayed, then so too will be the developer's revenue.
However, the real estate committee will have more flexibility in controlling when new schemes, especially masterplanned projects by government developers, come to the market. The 10 years allocated to the real estate strategic plan suggests this is where the focus will lie.
The easiest way to control the supply of real estate is to launch fewer projects, but that would mean less construction work, and with the sector being such a key contributor to GDP that decision would bring broader economic consequences. There are difficult times ahead for real estate projects in Dubai, and decisions will have to be taken very carefully.
11 September, 2019 | .By Colin Foreman