Contractors in talks for Al-Maktoum airport construction
01 October, 2018 | By COLIN FOREMAN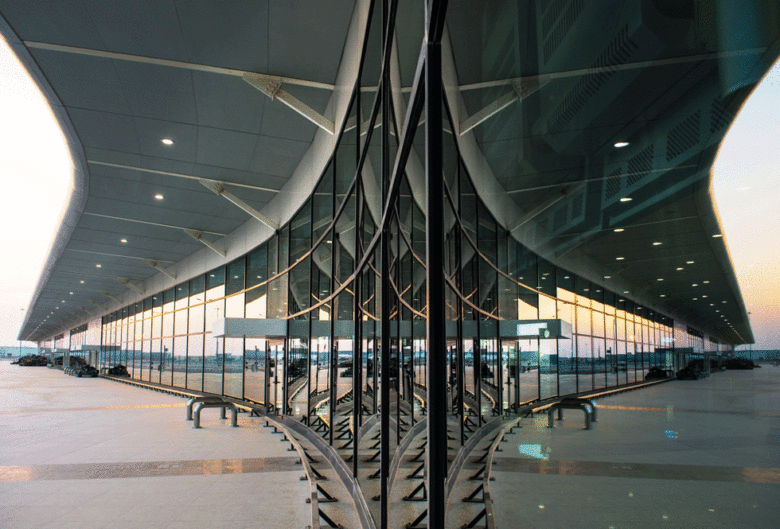 Companies have submitted prequalification documents for the Concourse 1 and West Terminal Building substructure
Leading local and international contractors are in talks to form joint ventures for the contract to build the estimated AED10bn ($2.7bn) substructure for Concourse 1 and the West Terminal Building at Al-Maktoum International airport.
Companies that are in talks are understood to include:
Alec (local)
Al-Naboodah Construction (local)
Arabian Construction Company (ACC – Lebanon)
Arabtec Construction (UAE)
ASGC (local)
China State Construction Engineering Corporation (China)
Consolidated Contractors Company (CCC – Lebanon)
DBB Contracting (local)
Laing O'Rourke (UK)
TAV (Turkey)
Dubai Aviation Engineering Projects (DAEP) received prequalification documents from contractors earlier in September.
In terms of quantities, the construction work is expected to include about 5 million cubic metres of concrete and 1 million tonnes of steel.
In June, DAEP awarded the enabling works contract for Concourse 1, the West Terminal building and car parks at Al-Maktoum International to local firm Tristar.
The enabling works for Concourse 1, the West Terminal and car park buildings require 20 million cubic metres of excavation and 6,000 piles.
For Concourse 1, the works involve open excavation up to 18.3 metres deep, piling and temporary dewatering and linking tunnels. Altogether, Concourse 1 covers an area of about 910,000 square metres (sq m) and requires about 5,000 piles.
For the West Terminal building, short-term car park, super gates and staff car park, the works involve excavation to a depth of 13.25 metres, piling and temporary dewatering.
The current scope covers an area equivalent to about 230,000 sq m for the West Terminal building, 242,000 sq m for the staff car park, and 223,352 sq m for the short-term car park. In total, there will be 1,000 piles.
DAEP is also prequalifying firms for design and supervision consultancy services for the airport expansion. Tender documents are expected to be issued imminently.
In 2016, DAEP signed several packages for the $33bn upgrade of Al-Maktoum International.
The awarded contracts include:
Enabling works: Tristar (local)
Infrastructure package: Lane (US)/National Contracting & Transportation Company (local); $125m
Several other contracts have been tendered. They include the baggage handling system, tunnel structure and automated people mover.
01 October, 2018 | .By COLIN FOREMAN