Construction sector adjusts to the new normal
06 February, 2018 | By COLIN FOREMAN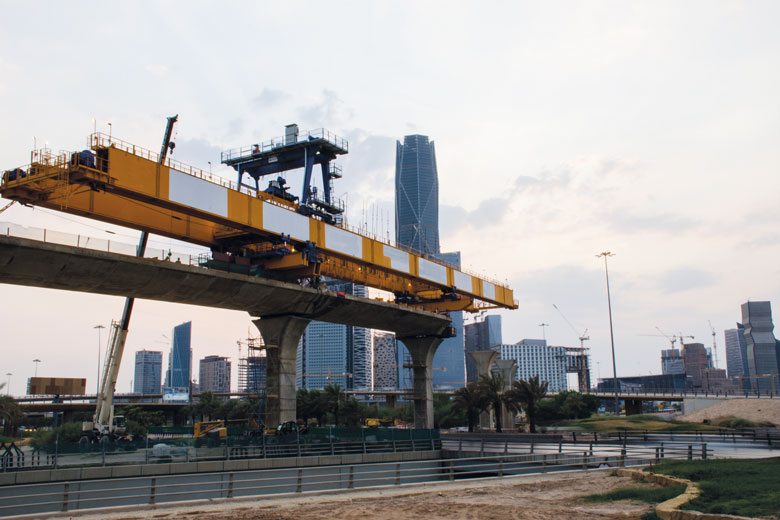 Sentiment in the GCC's construction market has improved since 2016
The GCC's construction sector has adjusted to the new normal of lower oil prices and reduced government spending, according to Pinsent Masons' GCC Construction Survey.
The survey by the law firm found that overall sentiment in the GCC's construction sector has improved over the past two years by approximately 7 percentage points, from 32 per cent to 39 per cent.
"There is a new norm in the market," says Sachin Kerur, head of the Middle East region at Pinsent Masons. "Although there is a mild improvement, I am slightly surprised sentiment is not stronger given that the market is moving towards the business end of Expo and the announced budgets with increased infrastructure spend."
Although project spending has not returned to the levels of 2013 and 2014, it has improved when compared with the last survey in 2016. "That was when austerity was at its height and people were extremely concerned about government spending," says Kerur.
While overall sentiment improved, the findings also showed that 20 per cent of those surveyed across the GCC expect their order books to decline by more than 10 per cent in the coming months, compared to 16 per cent two years earlier. Asked about contract conditions, 86 per cent of businesses said they had become less favourable during 2017, representing a similar sentiment in 2016, which stood at 92 per cent.
Some 86 per cent of companies said payment periods were longer in 2017 compared with 2016. For disputed projects, 67 per cent of respondents stated that they were involved in more disputes during 2017 than had been expected before the year started, as opposed to 59 per cent in 2015.
Biggest opportunities
For 2018, the survey findings show that the UAE remains the number one market expected to deliver growth in 2018, with 38 per cent of respondents expecting the country to provide the most opportunity over the next 12 months, compared to 35 per cent in 2016.
There was also a sharp rise in positive sentiment towards Saudi Arabia, with 29 per cent of respondents expecting the kingdom to provide the most opportunity over the next 12 months, compared to just 11 per cent in 2016.
"The UAE and Dubai have carried a lot of people's expectations for awards, but Saudi Arabia is becoming more prominent in the planning stages," says Kerur. "There is a lot more consideration given to the Saudi market than ever before."
The majority of respondents, 89 per cent, also said that the UAE is also the easiest GCC country in which to do business. Oman followed in second place, at 46 per cent.
With public-private partnerships (PPPs) increasingly being used as a means of attracting more inward investment, the survey revealed that 40 per cent of respondents are currently involved or expect to be involved in PPP projects during the next 12 months, up slightly from 32 per cent for 2016.
"PPPs provide an opportunity for private sector investors and developers to access the various sub-sectors of the region's infrastructure market," says Kerur. "We anticipate a rise in PPPs now that regional governments and the private sector have developed longer-term strategies designed to adapt to a new reality of lower oil prices."
In terms of sector types, close to 60 per cent of the survey's respondents said power, which includes renewables, will offer the most opportunities during 2018. Meanwhile, sentiment towards the real estate sector improved, with 32 per cent of respondents expecting growth from this sector in 2018, compared to 25 per cent in 2016.
06 February, 2018 | .By COLIN FOREMAN