Construction faces a step change under Industry 4.0
29 July, 2019 | By DANELLE WYPER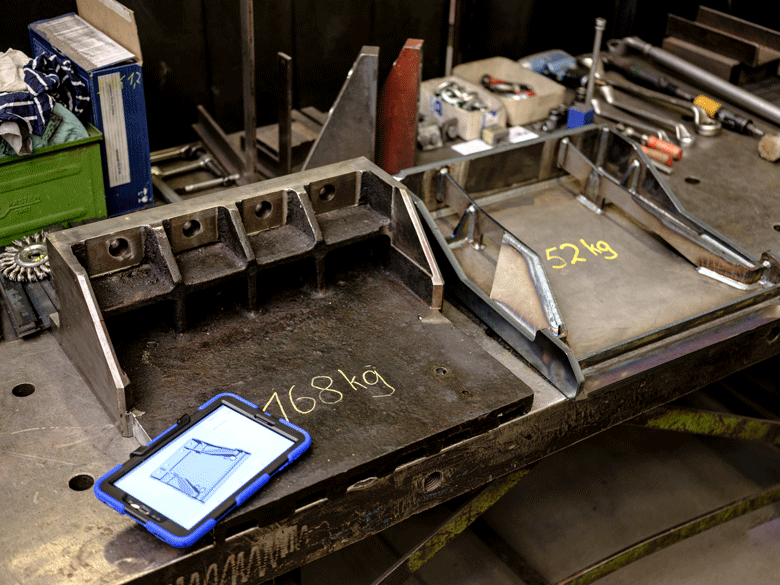 Construction must look to the manufacturing sector for lessons on digitalisation and automation as the focus shifts from bricks to bots
The 'fourth industrial revolution' or Industry 4.0, and technologies such as artificial intelligence (AI), building information modelling (BIM), drones, 3D printing and robotics, are fundamentally changing society.
Yet despite the explosion in technological development and its promises, few project owners are seeing the benefits, and instead continue to be beset by delays, clashes and unexpected cost overruns.
The problem, according to experts at the Autodesk University London 2019 conference in June, is that companies are trying to use new technology alongside traditional ways of thinking and working.
Resisting change
To apply new tools effectively, the construction industry must break from its traditional behaviours and practices and completely rethink its approach to project delivery.
The change required will directly challenge the habits of many industry professionals who, accustomed to well-worn if not age-old construction techniques, are often reluctant to embrace radical change.
"We shouldn't be inventing a robot to lay a brick, which is a 2,000-year-old technology developed for the human hand," said Dale Sinclair, a technical director with US-based engineering company Aecom. "Don't reinvent brick laying, redefine the brick."
The creative process of architects and designers, and the desire to tailor building designs to address client needs and geographical and financial constraints, was said at the conference to be retrograde in the face of disruptive change.
Construction needs to take on the manufacturing characteristics of repeatability, predictability and automation, speakers noted. The efficiency gained through the intelligent use of data, machine learning and robotics should allow companies to better focus resources on trouble-shooting and creative tasks.
One Industry 4.0 success story comes from 113-year-old equipment manufacturer Claudius Peters, which set out in 2000 to find a way to reduce the environmental impact of its cement production process by redesigning its clinker cooler pans.
Cement is one of the largest producers of carbon dioxide, responsible for 8 per cent of global emissions. Ninety per cent of this is generated during the production of clinker, a key component in the manufacture of cement.
Designers at Claudius Peters were able to input thermal and physical parameters and constraints into computer-automated design software to produce a novel design characteristic of AI-influenced engineering: counter-intuitive to human minds, but yielding significantly improved efficiency.
After a cast was made of the 3D-printed prototype and the first new pan produced, it turned out to be 25 per cent lighter thanks to the reduction in metal required to produce it, while also generating less waste during the production process. The pan is now scheduled to enter operation later this year.
Identifying patterns
While the use of automated design to produce individual components is the first step, it could be some time before we hand over the design process for a complete structure. Yet technologies continue to emerge to assist architects by reducing errors and freeing up time for critical decision-making.
A particular strength of intelligent software is its ability to analyse data to identify repeatable patterns. Thousands of decisions are made during the design and construction of any building or structure and many of the same decisions are repeated on every single project.
Machine learning software can analyse this decision-making and create 'digital libraries' of likely and suggested modules and components for given situations or even fully automate design tasks.
When an Aecom team broke down the process of designing a staircase, they found it involved more than 150 decisions, but all of these decisions were possible to automate, leaving architects with only aesthetic options, such as the choice of balustrade.
Aecom's Dale Sinclair described this process of generating a catalogue of selectable 3D design features as "the manufacturing product of the future engaging with the design process of the future".
Accurate information
Yet even as digital tools progressively eliminate errors in design work, on-site processes remain largely manual and prone to error or inaccuracy. This disconnect between digital design and the physical world becomes particularly problematic when information is incorrectly input into intelligent software.
Speaking in London, analysts from contractor BAM Ireland stated that an error at the BIM phase could cost 20 times as much to fix during building assembly and as much as 60 times to fix during the operational phase.
Automated site mapping is one emerging solution. Barcelona startup Scaled Robotics has developed an early prototype for a 3D mapping, dynamic data-capture robot. Drawing on autonomous vehicle tools, it has mounted lasers onto a self-driving robot that generate blueprints of the construction site.
Data from the robot is filtered and simplified by cloud-based software to create a real-time map of ongoing construction work, enabling the direct comparison of the BIM design model and the built environment to identify clashes.
Construction robots
So, how about other manual onsite tasks? Despite a flurry of activity in the 1980s, when attempts were made to invent robots that could polish concrete, lay bricks and drill holes, robotics has not taken off on-mass on building sites.
"Why do we still live in a world where there are no construction robots?" asked Scaled Robotics CEO Stuart Maggs. "The answer is that it is actually really, really hard … we over-trivialise how difficult even the most basic of human tasks are."
Maggs told conference delegates that the simple human act of hammering a nail is an extremely complex process for a machine to accomplish. It is also hard for robots to function effectively in the hectic construction environment.
Inroads are being made, however. A setting-out robot developed by US startup Dusty Roboticswas tested during the construction of Mortensen's Las Vegas stadium, and the results were encouraging.
In the test area, the robot faithfully laid out the floorplan as specified by the design model, carrying out the required calculations without human input and without error.
Work is also being done on using robotics to position and sequence welding on complex steel structures, eliminating the need for multiple calculations and allowing alterations to be made quickly.
As machine learning and AI capabilities increase to extract and aggregate patterns from information, we are likely to see robots that go beyond programming, to sense, plan and adapt. However, there is still a long way to go before we see fully automated construction sites.
Rising factories
With the demand for tall towers in the region, construction workers face considerable risk from accidents caused by working at height.
A similar challenge was faced by UK construction firm Mace, which set out to transform the Olympic Park twin tower development and podium. To combat both high winds and the risk of accidents at height, 'rising factories' were put in place at the top of the towers: 600-tonne steel structures that moved up the floors as they were completed. "This is not a construction site, this is a factory floor," Mace innovation director Matt Gough told the conference attendees.
Instead of using tower cranes onsite, high-power gantry cranes could lift elements of up to 20 tonnes unrestrained by the wind.
Using BIM construction management software, the company was able to optimise the build sequence, enabling industry-standard items such as pre-cast concrete columns and large MEP modular floorplates to be manufactured offsite, then lifted and installed quickly.
Complete floors were constructed in 55 hours, labour onsite was reduced by 50 per cent on four of the five major work packages and the project achieved 2 million man-hours without incident.
A 40 per cent reduction in construction traffic meant less impact on roads, local residents and the environment, and materials wastage dropped an estimated 75 per cent.
More work is required to integrate all of the technologies available, drawing on advances in sectors such as manufacturing, gaming and the automotive industry.
Closer ties between academia and industry are needed to empower an up-to-date, skilled workforce and governments should be involved at an early stage to ensure legislation is in place to support innovations.
Most importantly, ongoing collaboration between all stakeholders is needed to identify problems and provide solutions.
Yet the evidence exists that technological innovations are capable of delivering palpable, if not impressive, savings in certain instances. It remains up to industry professionals and organisations to evolve their processes to complement the emerging reality of post-Industry 4.0 construction.
29 July, 2019 | .By DANELLE WYPER