CONSTRUCTION CLUB 4: Innovation is driving Dubai's aviation vision
15 November, 2018 | By Richard Thompson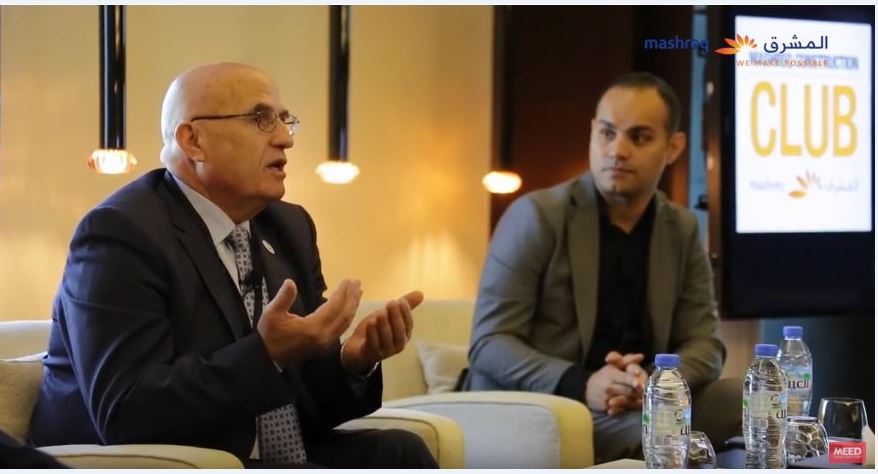 Highlights from the fourth Mashreq Construction Club
At the fourth meeting of the Mashreq Construction Club on 17 October 2018 at the Marriott Marquis Hotel, Dubai, Dubai Aviation Engineering Projects (DAEP), along with construction company Alec and technology company SAP, shared their experiences of delivering major aviation projects in Dubai.
They discussed the challenges the regional construction sector faces and the steps taken by the Dubai government to support the industry. Improving productivity is now the primary challenge for contractors in Dubai.
The development of Dubai International Airport (DXB) has proven to be an ideal opportunity to improve the issue, with a string of major projects completed over the past 10 years.
In the 58 years since it first opened on 30 September 1960, Dubai International Airport (DXB) has expanded to become the busiest international airport in the world, with 88 million passengers using it in 2017.
Key highlights:
Dubai Airports Engineering Projects (DAEP) has sought to improve construction productivity through innovation on a string of Dubai International Airport (DXB) projects completed over the past 10 years
One of the most valuable lessons learned on projects at Dubai International Airport has been the significant gains that can be made from better collaboration across project teams
Early contractor involvement helped to reduce design clashes that in recent years have become commonplace problems on fast-track projects in Dubai
The DAEP team says that collaboration and information sharing among designers, stakeholders, contractors and consultants is carried out through a common data environment, and is providing significant opportunities to increase collaboration on their projects.
According to DAEP, the introduction of BIM on its DXB concourse 4 project allowed the team to identify and eliminate between 82,000-84,000 design clashes on the project, which was delivered with major time and cost savings. And also removed significant areas of potential disputes
BIM is one of several technologies that are beginning to emerge on construction projects in the region and around the world that can be deployed to enhance productivity on-site
One of the most significant new technologies is blockchain – a technology platform that shares data between users to enable multiple secure transactions
Blockchain ledgers can be used in many ways. One example is the opportunity to track worker activity in key areas such as training, productivity and safety
Attendees at the fourth Mashreq Construction Club were informed that the Dubai government was seeking to take steps to reduce the risk carried by construction contractors through amendments to the Modified Law Number 6 for contracting and procurement
Industry attendees were invited by the Supreme Legislation Committee to provide feedback on law number 6 for contracting and procurement, which is in the process of being updated.
If you are interested in learning more about the Mashreq Construction Clubs, or any aspect of the Partnership, use the email link at the bottom of the page.
15 November, 2018 | .By Richard Thompson