Consortium reaches financial close for UAE independent water project
25 November, 2019 | By JENNIFER AGUINALDO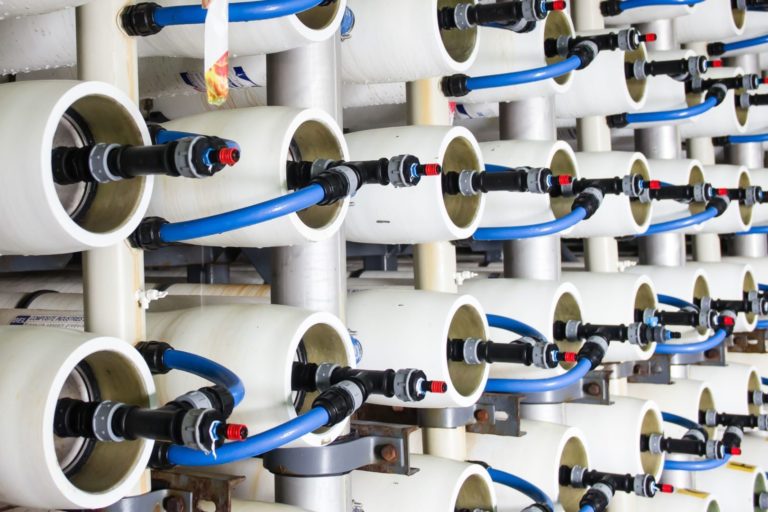 Seven international and local lenders agree to provide $680m to finance the independent water project in the Northern Emirate of Umm al-Quwain
A consortium of Saudi Arabia's Acwa Power and MDC Power Holding Company, a subsidiary of Abu Dhabi's Mubadala, has achieved financial closure for the 150 million imperial gallon a day (MIGD) desalination plant in the Northern Emirate of Umm al-Quwain.
The $800m project is being funded on an 85:15 debt to equity ratio, according to a statement issued by the consortium on 17 November.
A syndicate of seven international and local lenders will provide the $680m senior debt.
The mandated lead entities include:
Korea Development Bank
MUFG Bank
Siemens Bank
Standard Chartered Bank
Sumitomo Mitsui Banking Corporation
First Abu Dhabi Bank
Saudi American Bank
The lenders helped structure the first independent water project (IWP) non-recourse project finance debt for Federal Electricity & Water Authority (Fewa) on a 24.5-year door-to-door tenor, the firms said.
In July, the consortium signed a 35-year water purchase agreement with Fewa to develop the scheme, which will utilise reverse osmosis technology and is expected to reach commercial operation by July 2022.
The desalination plant will be located at a coastal site in Umm al-Quwain next to the border with Ras al-Khaimah.
MEED reported in February that the capacity of the planned plant had more than tripled to 150 MIGD, and that Mubadala had joined Acwa Power to form the special purpose vehicle (SPV) established to develop the plant.
Acwa Power had initially been selected as preferred bidder for an Umm al-Quwain IWP, with a capacity of 45 MIGD, in June 2018.
Acwa Power and Mubadala will each hold a 40 per cent stake in the SPV, while Fewa will hold the remaining 20 per cent.
Austria's ILF Consulting Engineers was awarded the consultancy services deal for the IWP in January 2017.
The inclusion of Mubadala as a stakeholder in the planned project company falls in line with a recent restructuring of the utilities sector in Abu Dhabi, which is preparing for unified water production and power generation between Abu Dhabi and the Northern Emirates.
MEED reported in November last year that Abu Dhabi had established the Emirates Water Electricity Company (Ewec) to replace the Abu Dhabi Water Electricity Company (Adwec) as part of plans to unify water production and power generation between Abu Dhabi and the Northern Emirates.
According to a statement released at the time, work is under way to finalise bilateral integration agreements between Ewec and Fewa for the latter to join the new company. Once finalised, the new company will be responsible for distributing more than 80 terawatts of electricity and 1.2 billion cubic metres of water across the UAE annually.
The move to unify the Abu Dhabi and Northern Emirates utilities production follows rising exports of electricity and water from Abu Dhabi to Fewa over the past decade.
25 November, 2019 | .By JENNIFER AGUINALDO