Closing the healthcare talent gap 
06 May, 2023 | By Mehak Srivastava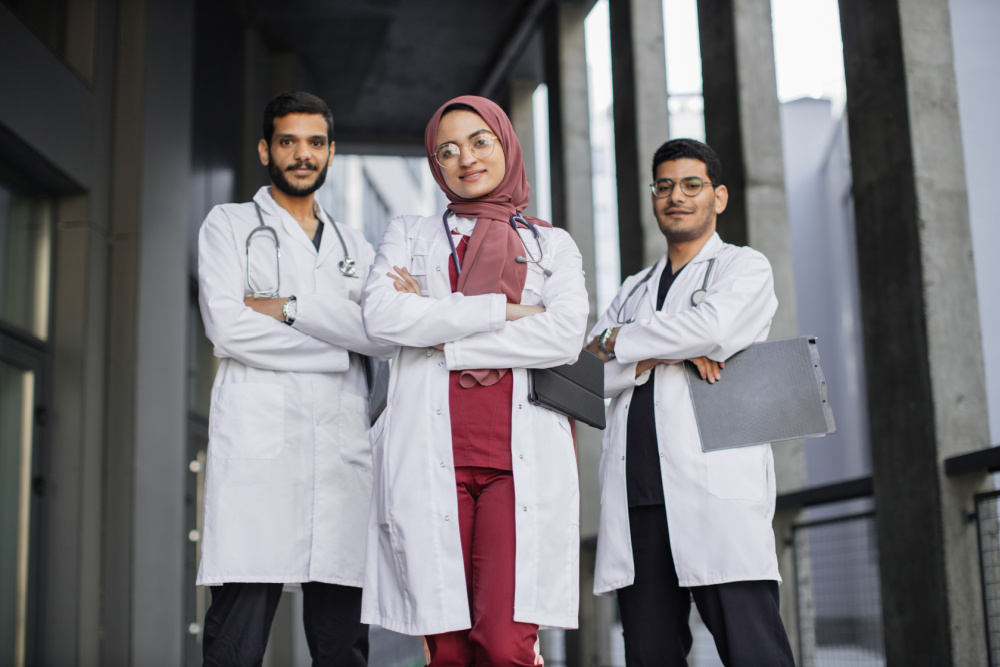 This is article is the third in a series from the MEED-Mashreq Healthcare Business Leaders Forum held on 23 February in Dubai. The event saw leading industry experts gather to discuss the role of digitalisation in transforming the UAE healthcare industry and how the public and private sector must collaborate to maximise opportunities.
 Arguably, there is no lack of appetite when it comes to digitalisation in the UAE healthcare sector. 
The evidence is all around – from the rapid scaling up of public sector investments in federal-level, integrated data management platforms such as Tatmeen and Riayati, to the multi-million-dollar inflows made by international investors in local infrastructure, research hubs and technologies. 
However, industry experts argue that a significant challenge holding back the sector from achieving its full potential is the lack of skilled medical professionals equipped to capture, manage and effectively analyse digital data. 
Take for instance Abu Dhabi-based G42 Healthcare, a health-tech company leveraging artificial intelligence (AI) to transform the research and development of health solutions in the UAE. G42 Healthcare was merged with Mubadala's health division in October 2022. 
Speaking at the MEED-Mashreq Healthcare Business Leaders Forum, G42 Healthcare's director of AI and applied sciences Shadab Khan discussed how the tech firm is experiencing gaps when it comes to specialised data scientists in the healthcare space. 
"On one hand, we see a clear stream of investments directed into building the infrastructure backbone for data-centric healthcare," said Khan. "But at the same time, we often struggle with the quality of data that comes in – for multiple reasons." 
Khan explained that not every hospital or clinic has access to the resources necessary to correctly gather and input the data. Moreover, there is a lack of skilled workers who can utilise the tools provided and effectively analyse the data at hand. 
He further added: "We also see challenges with interoperability, because not every hospital uses the same set of terminologies to communicate. This makes insight generation quite challenging."  
The issues that at hand affect the successful downstream applications of data gathered. True digitalisation is only viable if issues pertaining to the gathering and management of data are resolved.  
"We've got the ground covered when it comes to infrastructure. But we still have some ways to go when it comes to equipping our workforce to maximise the potential of this infrastructure." 
Building a foundation 
Over the past decade, the UAE government and its healthcare entities have set out strategic plans to respond to the growing demand for healthcare services in the nation. The UAE Vision 2021 emphasised 'world-class healthcare' as one of its priority missions, focusing on preventive medicine, tackling lifestyle diseases and improving the healthcare system's readiness to deal with epidemics. 
Subsequent efforts have centred around enhancing infrastructure, improving safety standards, investing in data systems, and focusing on areas of future growth, such as medical tourism. 
The government has also increased the involvement of the private sector and partnered up with global healthcare brands such as Cleveland Clinic, Kings' College London and Mediclinic, to raise the quality of services provided locally. 
This has intrinsically led to an increased demand for specialised personnel capable of delivering world-class healthcare. 
The UAE also faces competition from nations including Saudi Arabia and Egypt. These countries are also investing in their healthcare systems, and are seeking to attract a similar talent pool of specialists. 
In response to these challenges, the UAE has turned to converting its transient expatriate population into a permanent one, by providing incentives such as long-term visas and setting up research and academic bodies.  
The introduction of the 10-year golden visa has been a significant turning point for skilled professionals in the emirates. Up until recently, employee visas for foreign workers were limited to two years (or three years if employed in a UAE freezone).  
Today, skilled professionals from fields such as medicine, science, research and entrepreneurship can apply for long-term visas, providing workers with greater flexibility. 
Recent years have also seen a greater provision of local educational and research hubs to attract and nurture top minds in the field of medicine. This includes the development of Dubai Science Park, a dedicated free zone for life science and technology businesses; Mohammed bin Rashid University of Medicine and Health Sciences; and groundbreaking research projects across UAE-based universities.  
"Equally important is knowing what sort of talent is required for certain projects, because a lot of these elements or experiments are new to all," said G42 Healthcare's Khan. "We work backwards to do this. First, we identify what are the KPIs we want to deliver for our stakeholders. Then we identify the necessary initiatives that help us achieve these KPIs, which in turn guide us towards the necessary skills. 
"It is also important to understand what drives an expert to work in the UAE – and this must go beyond just financial incentives. We must understand their inherent motivations and give them an environment where they can grow. High-calibre talent wants to work with peers at a similar or higher level. They want to be challenged and given room to experiment. That is the sort of environment we need to strive to build." 
06 May, 2023 | .By Mehak Srivastava