China to develop more projects in UAE and Algeria
03 November, 2020 | By Colin Foreman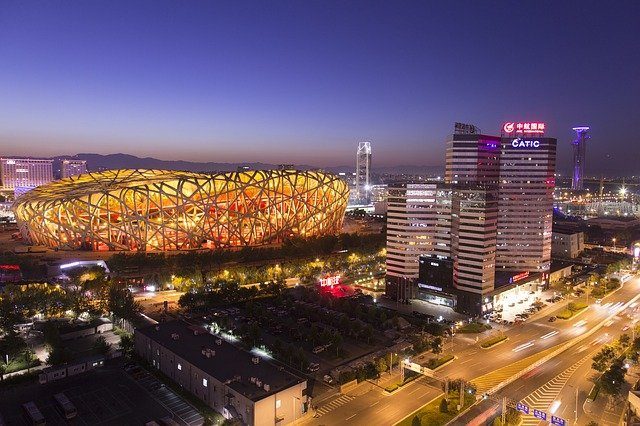 Chinese investors and contractors already have an active presence in both markets
A Chinese official has said that Beijing will develop more projects in the UAE and Algeria as it commits further to its Belt and Road initiatives.
The comments came after Yang Jiechi, a member of the Political Bureau of the Central Committee of the Communist Party of China (CPC) and director of the Office of the Foreign Affairs Commission of the CPC Central Committee, completed visits to the UAE and Algeria, along with Sri Lanka and Serbia.
China's official news agency Xinhua reported that Yang said Beijing plans to boost cooperation in keys sectors such as infrastructure facilities, energy and manufacturing capacity, and enable key projects to grow bigger and stronger.
UAE projects
Chinese contractors are working on a wide range of major projects in the UAE, including Etihad Rail, the Hassyan coal-fired power plant, and phases 4 and 5 of the Mohammed bin Rashid Solar Park. State-owned China Petroleum Pipeline Engineering (CPPE) recently secured the front-end engineering and design (feed) for a gas pipeline network.
China is also investing in oil and gas infrastructure. State-owned China National Petroleum Corporation's (CNPC) subsidiary China National Offshore Oil Company (CNOOC) has 4 per cent stakes in Abu Dhabi's Lower Zakum and Umm Shaif and Nasr hydrocarbon blocks.
Chinese firms are investing in other core sectors too. In 2016, a joint venture of Abu Dhabi Ports and China's Cosco Shipping Ports agreed to develop and operate the second container terminal under a 35-year concession agreement at Khalifa Port.
Then, in 2017, Jiangsu Provincial Overseas Cooperation & Investment Company (Jocic) signed a 50-year lease agreement with Abu Dhabi Ports Company to operate the China-UAE Capacity Demonstration Park, an industrial zone to be located at Area A of the Khalifa Port Free Trade Zone close to Khalifa Port. Five firms from the eastern Chinese province committed to invest an estimated $300m in the free zone.
In Dubai, China's Ningxia Forward Fund Management Company signed a AED1.5bn agreement for the development of industrial space at Dubai Food Park in 2017, and in 2018, Dubai-based ports operator DP World and the Zhejiang China Commodities City Group agreed to build a 3 million square-metre traders' market in Jebel Ali Free Zone next to the Expo 2020 Dubai site.
Maghreb links
Chinese forms also have an established presence in Algeria. The most high-profile project with Chinese involvement is the $1.4bn Grand Mosque, officially known as the Djamaa el-Djazair in Algiers that was completed by China State Construction Engineering Corporation (CSCEC) in 2019.
CSCEC has secured other contracts. Earlier this year, it was awarded a contract by the Algerian government for the construction of a hospital distribution centre in Algiers.
The 11-storey distribution centre will support the Ain Naadja Hospital, and will mainly serve visitors and staff. CSCEC was the contractor for the Ain Naadja Hospital, which was built in 11 months.
Also this year, CSCEC was awarded a $500m contract for the construction of a 700-bed hospital in Algiers. That hospital will be built on 200,000 sq m of land in the Zahada area of the Algerian capital. The 36-month contract involves the design and build of the hospital, which will have a range of departments as well as teaching buildings and administrative offices.
Other Chinese contractors are active in Algeria. In January 2019, Sonatrach awarded a $446.4m contract to China Harbour Engineering Company (CHEC) for the engineering, procurement and construction of a new liquefied natural gas (LNG) jetty and expansion of the Skikda port.
03 November, 2020 | .By Colin Foreman