CCC finds strength in diversity as construction market remains challenging
12 January, 2020 | By Colin Foreman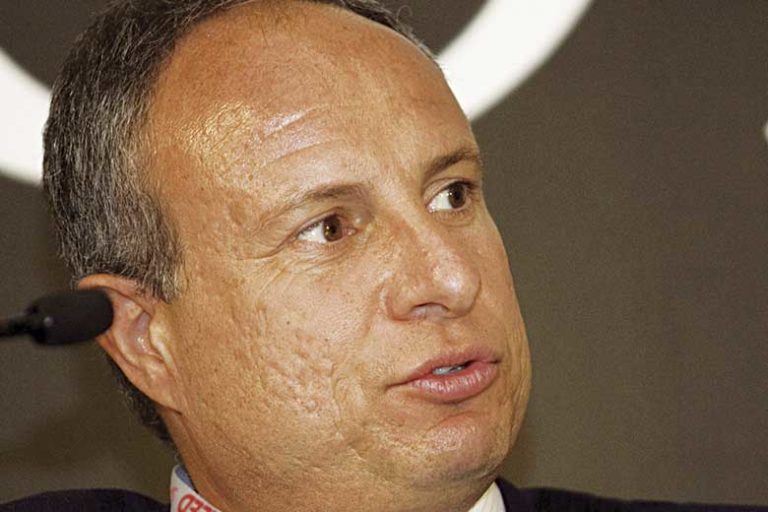 Consolidated Contractors Company (CCC) is developing four new business lines, says president of engineering and construction Samer Khoury
Lebanon's Consolidated Contractors Company (CCC) is tackling the acute problems facing the region's construction sector by further diversifying its activities while at the same time focusing its efforts on the oil and gas sector.
It is now five years since oil prices fell in late 2014, and since then both public and private sector clients have moved fewer projects into construction, meaning there is less work for contractors.
"The worldwide economic slowdown, global trade wars and geopolitical instability have all contributed to there being very little work," says Samer Khoury, CCC's president of engineering and construction. "What makes things worse is the banks. The banks are not just difficult with us contractors, but also with clients and they are putting projects on hold because of cashflow issues."
Cashflow pressures have meant major contractors in Saudi Arabia, Kuwait and the UAE that have been unable to cope with the demands of the new market realities have effectively gone out of business.
Spectrum of services
Operating in the same markets, CCC faces the same challenges, but Khoury says the group's diversity makes it more robust and able to survive the boom and bust dynamics of the construction industry.
"We at CCC are a little bit immune because we have the geographical diversity. We are moving more into the CIS countries such as Kazakhstan, Azerbaijan and Turkmenistan as well as into Africa," says Khoury. "Technical diversity is also important. We do oil and gas, civil road works and buildings, so we are quite diversified. We have some engineering capabilities as well, so we have a wide spectrum of services that we can provide."
Recurring revenues from business outside of construction also become more important during tough times for the construction sector.
"We have sister companies and subsidiaries such as our oil and gas division, which owns fields in Oman, Algeria and shale gas in the US. We have a few power plants in Gaza, one in Jordan and we also have real estate in America, Europe and the Middle East," says Khoury. "These businesses help offset the swings in construction with steady cash flow."
Cashflow from outside of construction will become increasingly important for CCC in the near term as existing projects are completed and new projects take time to start. For 2019, revenues are expected to be $4bn, down from $4.5bn in 2018. Khoury expects revenues of $2.6bn in 2020 as projects that are close to being awarded will not start producing cash until late next year.
Leaner organisation
The drop in revenue is forcing CCC to streamline its operations. "We are taking advantage of the downturn and have cut our overheads, retired staff and tried to reorganise into a smaller, leaner organisation," says Khoury. "For manpower, we started January 2018 with 15,000 staff worldwide. We are now at 8,000, and by the first quarter of next year it will have dropped to 7,000."
Change also brings opportunity, and as it seeks to diversify its business further, CCC is empowering younger staff members to take the lead in developing four new technology-driven business areas related to CCC's core activities: liquefied natural gas (LNG), energy conservation, carbon capture and 3D printing.  "We are giving the young leadership more power and allowing them to move into innovation and new technologies. We have chosen task forces for each of these four fields," says Khoury.
Having working extensively on LNG trains for gas exporters around the world, LNG is a business that CCC knows well, and in the future the company expects work in countries building import facilities. "Smaller countries such as Lebanon and Jordan and many countries in Africa want to build either a small LNG receiving terminal or a floating FSRU [floating storage regasification unit]. We made a strategic alliance with Golar, and we have bid for a few jobs. We have not been successful so far, but we think this is the way to go," says Khoury.
For buildings and infrastructure, cities in the future will need to be more efficient when it comes to energy consumption. "We are partnering with companies in Europe for energy conservation in cities because we think that in order for future urbanisation and modernisation to succeed, you have to save on energy," says Khoury. "We are starting with the buildings, by taking old buildings and seeing what can be improved, and, when designing a new building, seeing how you can integrate it into the circular economy."
Looking ahead
Carbon emissions are also rising to the top of the regional agenda, especially after Saudi Arabia's commitment in late October this year to develop its own carbon trading mechanism as part of a move to develop a circular carbon economy (CCE) by the time it hosts next year's G20 summit in Riyadh.
"We are trying to look five years ahead, 10 years ahead, and we expect the GCC to start putting taxes on carbon emissions. We have looked at what the US and Europe have done, and we are looking to partner with companies there to take them to power producers, to fertiliser companies and cement plants in the Gulf. We want to be ahead of the curve before carbon capture becomes a requirement in the Gulf," says Khoury.
The fourth area of technological development is 3D printing. Alongside Netherlands-based technology company CyBe, CCC has piloted a 3D housing prototype for the National Housing Company in Saudi Arabia. It has also partnered with Dubai-based Immensa Technology Labs on a number of additive manufacturing projects, one of which involves inventory tracking and 3D printing spare parts for CCC's machinery fleet. Another scheme includes reviving concrete casting techniques by 3D printing standard formwork.
Developing new business lines does not mean that CCC will walk away from its traditional activities of contracting work in the oil and gas and building and infrastructure sectors. Although opportunistic infrastructure opportunities remain, the focus is shifting away from building and infrastructure towards oil and gas as the sector comes out of a period of under investment. "We hope to pick up a few big jobs next year in oil and gas," says Khoury.
Upcoming opportunities include work on a range of projects in Qatar, Kuwait, Mozambique, Iraq, Algeria and of course Saudi Arabia. "The biggest upstream oil and gas market globally is still the kingdom of Saudi Arabia," says Khoury.
12 January, 2020 | .By Colin Foreman