Cautious contractors grow wary of bidding
17 October, 2018 | By COLIN FOREMAN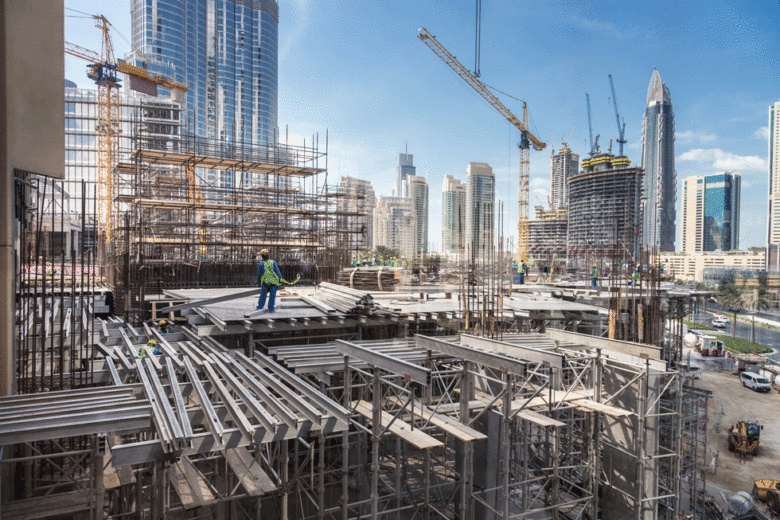 Some projects are now struggling to attract sufficient bids from contractors
These are difficult times for the construction industry. Four years of lower oil prices have starved the market of cash and, for projects that were already being delivered on razor-thin margins, the result has been financial losses for contractors, stalled projects, and a growing mountain of disputes and litigation.
Scarred by the experience of the recent past, contractors are becoming more wary. Resigned to the fact that the prevailing market conditions are here to stay, the only real option for contractors is either to stop working or become more selective when choosing clients and projects.
If there were only a few construction companies, this approach would have an almost immediate impact as clients would quickly notice a lack of contractors prepared to bid for their contracts.
That is not the case in Dubai, however. There is a vast number of local and international construction companies operating, and new firms are established and enter the market on a regular basis.
The result is that contractors that are selective and choose not to tender are simply replaced by other players. This allows clients to proceed with their projects and continue with the behaviours that in the past have caused other firms to stop wanting to work for them.
Single bid
While this remains the overarching theme in Dubai, there are now examples of projects struggling to attract sufficient interest from contractors. One example is the tender for the contract to build a bridge that will take Al-Khail Road over a new waterway connecting Business Bay and Meydan.
The local DBB Contracting was the only company to submit an offer for elevating Al-Khail Road on 20 September, and the Roads & Transport Authority (RTA) returned the bid without opening it.
It is understood that the RTA will now set a new tender closing date and invite other contractors to submit offers.
While the RTA is managing the tender process and the project, it is backed by Meydan. In the past, Meydan has been locked in high-profile disputes with contractors, and firms say they are wary of working for the real estate developer.
If the tender was for building work, it well have received sufficient bids as there are far more firms that can complete general building work. The competition is more limited for roads and infrastructure because contractors complete a higher percentage of the work themselves and there are greater barriers to entry for new players.
As the market conditions for contractors remain challenging, there could be more examples of clients failing to received sufficient bids for their projects. This will likely be for large and complex projects where the competition is limited.
For general building work, competition will remain fierce and it will continue to be a buyers' market.
17 October, 2018 | .By COLIN FOREMAN