Busy years ahead for upstream operators
13 January, 2020 | By INDRAJIT SEN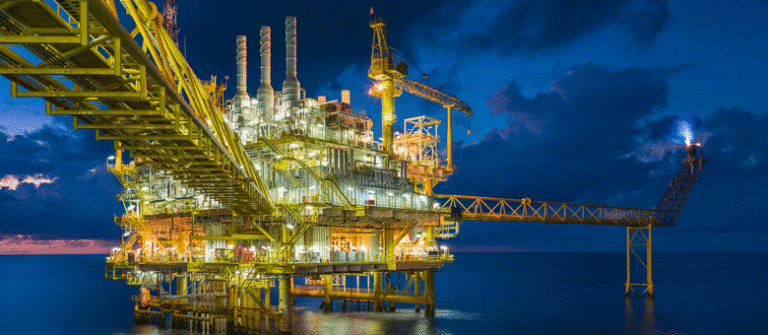 National oil companies in the Middle East and North Africa are forging ahead with oil and gas field development projects and exploration drives
Middle East oil and gas is entering an expansive period as regional firms undertake major field development programmes, expedite unconventional hydrocarbons exploration drives and work to secure their future market share in the industry.
According to regional projects tracker MEED Projects, there are about $58.4bn of upstream oil projects currently under execution in Middle East and North African (Mena) countries. By mid-2025, this will lead to a significant expansion of the oil production capacities of operators.
Saudi Aramco dominates in terms of the value of projects under execution, thanks in particular to its $18bn Marjan field development programme. The combined award of 34 engineering, procurement and construction (EPC) packages for the Marjan and Berri projects in July 2019 accounted for the biggest block of contract awards in 2019 across the Mena region.
Aramco has said the objective is to boost production from the Marjan and Berri fields by 550,000 barrels a day (b/d) of Arabian Crude and 2.5 billion cubic feet a day (cf/d) of associated gas. Aramco also plans to expand its Tanajib onshore oil facilities to increase the Marjan field's production by 300,000 b/d of Arabian Medium Crude, process 2.5 billion cf/d of gas and produce an additional 360,000 b/d of ethane and natural gas liquids (NGLs). Through the Berri increment programme, the company also plans to add 250,000 b/d of Arabian Light Crude production from the offshore oil and gas field.
There are also upstream oil projects worth $58bn in pre-execution phases across the various Mena countries.
A key upstream oil project in the pipeline is Abu Dhabi National Oil Company's (Adnoc's) $8bn scheme to raise production from its Upper Zakum offshore oil field to 1 million b/d by 2024. This will go a long way in helping Abu Dhabi reach its 2030 oil output capacity goal of 5 million b/d.
Adnoc is undertaking the offshore concession project in partnership with US energy major ExxonMobil and Japan Oil Development Company. The front-end engineering and design deal was awarded in April 2019 to an unnamed firm, although it is understood Spanish contractor Tecnicas Reunidas was the winning bidder.
Various national oil companies (NOCs) are also undertaking extensive oil exploration activities. Adnoc recently announced the discovery of an additional 7 billion barrels of oil, meaning Abu Dhabi now has the sixth-largest oil reserves in the world, with a total of 105 billion barrels.
With many field discoveries expected to move into project development in late 2020, the region is expected to maintain a steady flow of capital expenditure towards upstream oil schemes.
Gas consumption
Despite relatively weak gas prices due to weaker cyclical demand, Mena energy producers collectively have $62.4bn of planned upstream gas development projects, according to MEED Projects.
These are geared towards meeting projected rises in domestic demand for gas, both as a household fuel and as a lower-emissions primary power fuel than oil.
According to one forecast by the US' McKinsey & Company, the demand for gas is set to grow by 1.3 per cent annually until 2023, and by 0.7 per cent annually through to 2035, while demand for liquefied natural gas (LNG) is predicted to grow 3.6 per cent annually through to 2035, with supply capacity catching up only after 2025.
The regional response to this firm growth trajectory is a value of pre-execution upstream gas projects that is about four times higher than that of schemes under execution.
All of these pre-execution projects are expected to come online by 2026, which will make the early 2020s a highly expansive period for gas production in the region.
In the Gulf, Adnoc is pursuing plans to significantly boost natural gas production from its current level of 9.8 billion cf/d as part of its 2030 growth strategy and in line with Abu Dhabi's Vision 2030 plans to improve its energy independence by securing its own gas supply.
Pre-eminently, the energy major has launched EPC projects worth a combined $23bn at the Hail, Ghasha and Dalma fields, which are estimated to hold trillions of cubic feet of recoverable gas.
"We are quite aggressively moving forward with these developments, including Ghasha, which is the largest ultra-sour gas concession in the world," says Abdulmunim al-Kindy, Adnoc's executive director for upstream development.
Adnoc subsidiary Adnoc Sour Gas intends to produce another 1 billion cf/d of sour gas by 2024, or about 20 per cent of the UAE's current demand.
"When all of these projects come online by 2024-25, it will help us satisfy our local demand," says Al-Kindy.
Gas caps
Adnoc is also working on unlocking the energy potential of its gas caps, says Al-Kindy.
"We have moved ahead with the first gas cap developments of their kind in the world. Nobody has the kind of resources we have in gas caps. We have our supergiant oil fields with 18 trillion cubic feet of gas sitting on top.
"Today we are producing gas from these gas caps. That has given us 500 million standard cubic feet [scf] from Umm Shaif and another 500 million scf from similar gas caps onshore."
Adnoc has also brought in partners to develop the emirate's unconventional gas basins. It awarded five blocks in the first licensing round in April 2018 and tendered five blocks – one retendered – to the market in May 2019. The award of the second round is expected in the first quarter of 2020.
To date, Aramco has been producing gas from offshore fields such as Arabiyah and Hasbah, and onshore fields such as Haradh, Hawiyah, Shedgum and Uthmaniyah. Recently it has significantly ramped up efforts to exploit new resources.
"There has been exponential growth in gas production, to the tune of 550 per cent since the 1980s," says Mohammed al-Qahtani, Aramco's senior vice-president for upstream development.
Under current plans, Aramco aims to increase Saudi Arabia's gas production and processing capacity to 23 billion cf/d by 2030, up from 14 billion cf/d at present. Of the gas production target by 2030, Aramco aims to achieve an output of 21.6 billion cf/d by 2022 by exploiting particularly unconventional gas resources in remote areas such as the Ghawar onshore basin in the Eastern Province and the Rub al-Khali desert in the south.
"Unconventional gas is a big focus area for Aramco," says Al-Qahtani. "There are unconventional areas already in production from which we are supplying gas to mainly electricity distribution firms."
Aramco's unconventional gas programme took off in 2014 with the award of project management services to the UK-based Wood Group, and the oil major is now looking to add another consultant to its project team.
There are three areas being developed: the north Arabia area, comprising Waad al-Shamal and South Ghawar, which have been producing unconventional gas since last year, and the giant Jafurah basin.
Aramco is on course with plans to commission a gas processing plant at the Jafurah onshore field that, when online in 2023, is expected to produce up to 2.5 billion cf/d. The development is also expected to produce about 140 million barrels of oil equivalent a day of NGLs.
Oman has been a net gas exporter for years, with its average export level reaching a peak of 1.3 billion cf/d in 2018, according to UK-based CEIC. The rise in 2018 exports has been made possible with the availability of an additional 1 billion cf/d from UK firm BP's Khazzan tight gas project, located in Block 61 in central Oman. The Khazzan gas field came online in September 2017 with production of 500 million cf/d, which doubled to 1 billion within five months.
BP is now looking to ramp up the asset's output to 1.5 billion cf/d, when Ghazeer, the second phase of the Khazzan development, comes online in the first quarter of 2021.
Oman has also confirmed a provisional agreement with BP and Italy's Eni to explore and exploit reserves in Block 77.
In January 2019, Oman's Oil Minister Mohammed al-Ruhmy claimed that Block 77 contained discovered reserves of 2 to 4 trillion cubic feet, and potentially held up to 10 trillion cubic feet.
Eni is also preparing to start exploratory drilling work in Block 52 in February 2020, which will be the first deepwater offshore drilling activity in the sultanate, and will likely yield gas and condensates.
North African movement
Algeria, Egypt and Libya have long produced modest amounts of surplus gas, but it was the 2015 discovery of the Zohr gas field in Egypt's Mediterranean waters by Eni that renewed regional activity.
Production began in September 2018 at the Zohr field, which is estimated to be one of the largest offshore gas fields in the world at about 30 trillion cubic feet of gas. Since then, Egypt's gas output has soared to about 7 billion cf/d, about 3.2 billion cf/d of it from production at Zohr.
Since December 2018, Italy's Saipem and Petrobel, a joint venture of Eni and Egyptian General Petroleum Corporation, have been undertaking a $1.2bn third phase that, upon completion in 2021, will raise the Zohr field's production further.
In addition to this, Egypt's Burullus Gas Company is on course to commission the remaining wells at Phase 9B of its West Delta deep marine offshore gas development by March 2020. When the project's contractor, UK-based Subsea7, completes this work, the development's output would rise above 400 million cf/d.
Overall, Cairo is now close to achieving gas exports of 2 billion cf/d and, not content with that, state-owned Egyptian Natural Gas Holding, along with Eni and various other concession partners, is now evaluating the extent of commercial gas reserves in the Nour North Sinai offshore field discovery.
Conservative estimates place the commercially recoverable reserves at Nour at about 9 trillion cubic feet, and operators are expected to decide on whether to begin a phased commercial development of the asset by 2021.
In Algeria, a gas exporter that produces 13 billion cf/d, Saudi contractor Arkad-ABB has been awarded a deal to expand the Medgaz pipeline, which supplies about 282 billion cubic feet a year (cf/y) of gas from Algeria to Spain. The upgrade will raise the pipeline's capacity to about 346 billion cf/y by mid-2021.
On the supply side, the UK's Petrofac is executing the $1bn Ain Tsila project, which it was awarded in March 2019 by Groupment Isarene, a joint venture led by Algeria's state oil firm Sontrach and including the UK's Petroceltic and Italy's Enel. When the project comes online in 2023, it will contribute 420 million cf/d of gas to Algeria's grid.
Japan's JGC Corporation is meanwhile in the advanced stages of executing a $1.6bn EPC deal let by Sonatrach in December 2016 to raise the Hassi R'mel field's gas output from 6.7 billion cf/d to 7.4 billion cf/d.
Sonatrach's 2030 strategic plan aims to grow the company into the world's fifth-largest NOC by 2030. In March 2019, it appointed Australia's WorleyParsons as its framework project management consultant to support the state energy firm in developing its hydrocarbons production capacity across various projects over the next five years.
13 January, 2020 | .By INDRAJIT SEN