BRIEFING PAPER: Broadening Horizons
18 June, 2020 | By Richard Thompson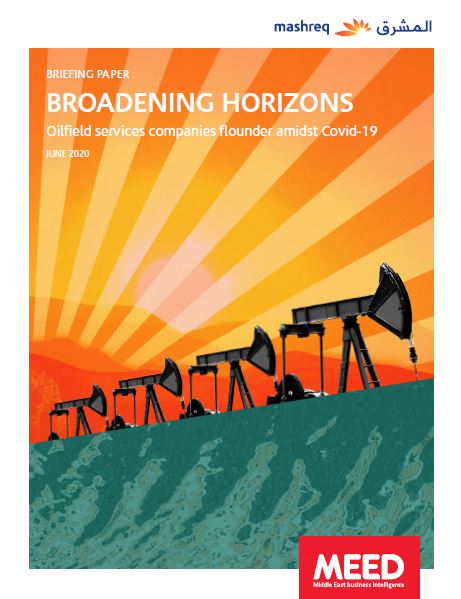 Oilfield service companies must adapt and innovate to survive in the wake of the Covid-19 pandemic
By 7 June 2020, more than 6.6 million worldwide had tested positive for Covid-19 and over 393,000 people were confirmed to have died due to the virus.
Experts advised that in order to stop public health systems from becoming overloaded, it was critical to stop the spread of the virus by minimising social interaction and restricting travel.
The immediate effects of these measures resulted in paralysed global supply chains and brought entire industries to a standstill. And the resultant slowdown in economic activity saw a sharp collapse in demand for oil.
The collapse of talks between oil producers on 6 March to curtail oil production in order to support oil prices, saw Brent crude oil fall below $22 a barrel on 30 March down from about $70 a barrel on 3 January.
The Opec+ alliance on 12 April formally finalised a historic agreement to cut production by 9.7 million barrels a day (b/d) from 1 May. With the output cut deal coming into effect, global benchmark Brent crude somewhat stabilised around the $30 a barrel mark in early May.
Opec and Russia have agreed to extend their production cuts through the month of July, as demand for crude oil recuperates. But the pace of recovery has been slow so far.
The initial consequences of the "shock" for the oil industry were devastating. The fall in demand and accumulating supplies impacted oil and gas players around the world, including oilfield service companies (OFS).
Oilfield services
An analysis by Rystad Energy has warned that more than one million oil field services (OFS) jobs could be lost worldwide in 2020 as a result of the slowdown in investment in upstream oil and gas projects, out of a global workforce of five million. Rystad estimates that contractors will scale their workforce down by at least 21 per cent.
Unlike the downturn of 2015 and 2016, when the total OFS workforce was reduced by nearly 30 per cent from its 2014 levels as a result of another supply war, the industry now must face the additional effect of a big decline in demand, caused largely by the Covid-19 outbreak.
Surviving the crisis is now the primary objective for many OFS companies and cutting operational costs is a priority. In this environment, it is imperative that companies maximise their digital processes, which can optimise operational efficiency.
Industry leaders such as Schlumberger, Halliburton and Baker Hughes are ahead of the curve, having already invested heavily in technology-driven business models, investing in research and development of solutions that boost hydrocarbons production.
OFS companies have introduced technological innovations to derive the most from unconventional oil and gas reserves. But with oil demand slumping, the higher cost of unconventional hydrocarbons means that these initiatives will need to move to another level if the unconventional sector is to remain competitive.
But while the impact of coronavirus is profound, it is temporary. And once the world is through the current crisis, demand will recovers and focus will return to the longer-term structural issues. But only the most efficient companies are likely to be around to benefit.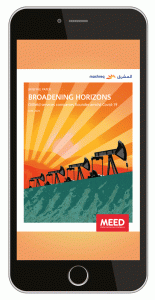 Download your copy of the Broadening Horizons our latest briefing paper produced by MEED in partnership with Dubai-based Mashreq Bank, to learn about how oilfield service companies must adapt and innovate to survive in the wake of the Covid-19 pandemic.
Disclaimer: The information provided in this report is solely for educational purposes and does not indicate the Bank's business undertakings. Mashreq Bank complies with all international sanctions and regulations as instated by the jurisdictions it operates within.
18 June, 2020 | .By Richard Thompson