Besix opens 3D concrete printing studio in Dubai
09 May, 2019 | By Colin Foreman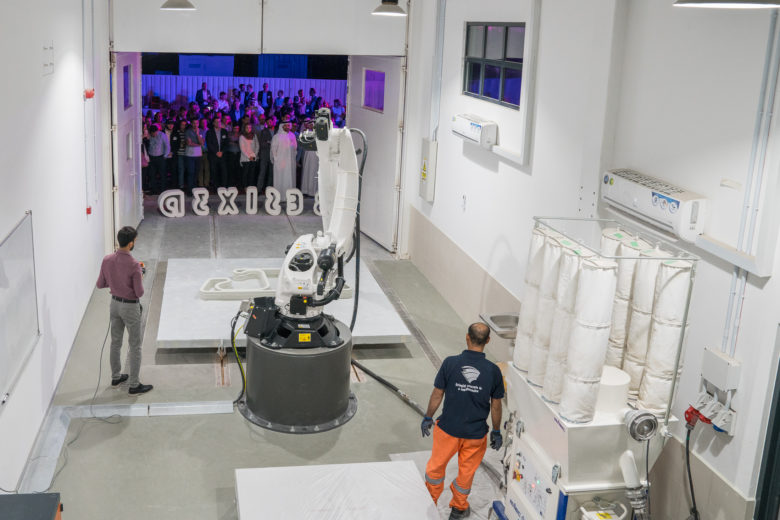 Besix 3D is already working on a variety of projects for government and private companies
Belgian contractor Besix has opened a 3D concrete printing studio in Dubai to help develop the use of the technology by the region's construction sector.
Known as Besix 3D, the studio combines the engineering and construction capabilities of Besix with Swiss construction chemicals supplier Sika and the international 3D printing designer Witteveen+Bos.
Besix 3D says it is proposing a comprehensive production chain, from concept design, structural modelling and printing to assembly, and is aiming to be among the first to have references from upcoming projects in the region. Besix 3D is already working on a variety of projects for government and private companies.
The contractor also says it is investing in research and development programmes in partnership with universities to further develop technology and materials, and also to apply techniques to different environments such as marine applications.
"The market is moving out of the innovation phase and entering into the growth phase at the speed of light. Besix 3D Studio has been set up to support the region in its vision to disrupt the traditional approach of construction by offering a one-stop-shop solution to each stakeholder," said Jonas Vandeven, head of Besix 3D division.
Dubai launched a 3D Printing Strategy in 2016 that sets a target of 25 per cent of buildings in the emirate being built using 3D printing technology by 2030.
09 May, 2019 | .By Colin Foreman