Bahrain moves to next phase of tourism plan
09 April, 2019 | By COLIN FOREMAN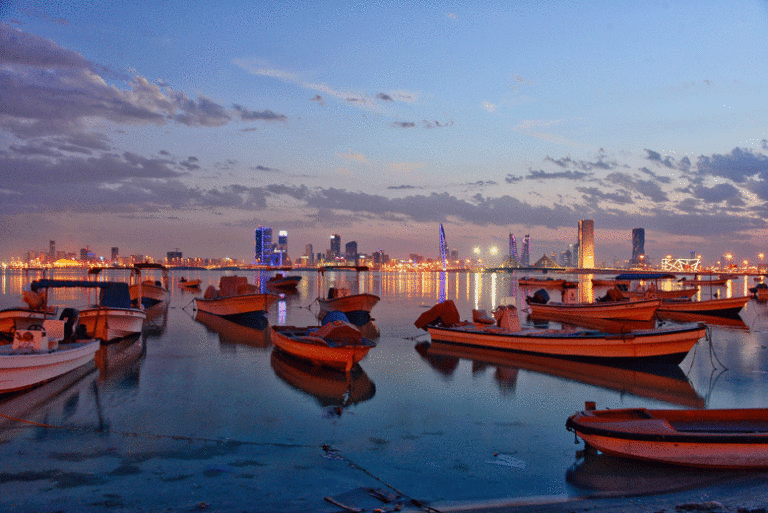 With Bahrain's branding in place and further tourism growth expected, the country is now shifting its focus to new markets
Much is expected from tourism in Bahrain, and the sector has been identified as a key driver for future economic growth.
And momentum is already building, with 2018 witnessing 12.8 million visitors to Bahrain, in a 6 per cent increase on 2017. Moving forward, the target is to grow the number of visitors to 15 million over the next four years.
Bahrain is confident that this growth target is achievable. "We have the fundamentals to be an international tourist destination, from the weather to the location, culture, history and modernity," says Zayed R al-Zayani, minister of industry, commerce and tourism. "The people of Bahrain have always been welcoming throughout time. We have always had good feedback from people that visit or live in Bahrain, so we have the right ingredients."
Al-Zayani's job is to make that happen by supporting the private sector. "The philosophy of the ministry and tourism authority is to act as a regulator and a stimulator, not as an investor in the sector," he says. "So you will never see us building hotels or restaurants. What you will see is us facilitating investors in the sector."
Project pipeline
Investment levels have been strong in recent years.
"There are 22 hotels in the pipeline that should be ready in the next four years, so in terms of accommodation you are looking at double-digit growth year-on-year for the number of room keys," says Sheikh Khalid bin Humood a-Khalifa, CEO of the Bahrain Tourism & Exhibitions Authority (BTEA).
"Then we have megaprojects as well, like the new Bahrain International airport expansion, which is a $1bn-plus project and has the potential to triple the amount of travellers to Bahrain each year."
These investments reflect the step change in the focus the tourism sector has been given by the government over the past three years following the launch of Bahrain's first national strategic plan for tourism.
The plan had clear key performance indicators (KPIs) to be delivered by the end of 2018. One of the first tasks was creating a brand for Bahrain.
"We launched a lifestyle tourism brand in 2016 with 'Ours. Yours. Bahrain'," says Sheikh Khalid. "All the tour operators, travel agencies, Gulf Air, the Economic Development Board and Cultural Authority all now have a unified message."
Beyond the GCC
With the basics in place, the targets for the next strategic plan are shifting to developing new markets.
"We are now starting on the next phase of that tourism strategy, which is to develop our product to go beyond the GCC and neighbouring countries," says Al-Zayani.
The minister is also chairman of national flag carrier Gulf Air, and the airline will play a pivotal role as the sector's KPIs are now geared towards attracting tourists from new markets outside of the GCC, especially in western Europe, China, Russia and, ultimately, the US.
"That has to work hand in hand with Gulf Air expanding its network because we need direct connectivity," says Al-Zayani.
Exhibition centre
Another initiative aimed at boosting international tourism is the development of a new exhibition centre next to the Bahrain International Circuit in Sakhir. The new facility will be capable of hosting global events such as the World Economic Forum once it is completed.
"We are working on the new exhibition and conference centre because we feel that Bahrain can be a global MICE [meetings, incentives, conferences and exhibitions] destination," says Al-Zayani.
Bahrain is also establishing itself as a market for Indian weddings, and since September last year has secured 10 large-scale weddings that involve the full booking of major hotels such as the Four Seasons and Wyndham, and chartered Gulf Air flights from India.
Saudi market
As new markets develop, Saudi Arabia will continue to offer great potential. "We see it as an opportunity if we play our cards right. Why is it an opportunity? If Saudi Arabia becomes more liberalised and open, Saudis will be more adventurous to go out," says Al-Zayani.
Saudi Arabia is already a strong market for Bahrain, and during the holidays in January this year, the island received 1.2 million visitors from Saudi Arabia in 10 days.
"[The visitors] we have from Saudi Arabia today are predominately from the Eastern Province and Riyadh, but it is a country of 33 million," says Al-Zayani. "We have to position ourselves in the Saudi market. Until two and a half years ago, we had never participated in any tourism event in Saudi Arabia and we had never even advertised."
Reflecting its more proactive approach to developing its tourism sector, Bahrain now participates in the Riyadh travel show, actively advertises in the Saudi market, and recently opened a representative office.
09 April, 2019 | .By COLIN FOREMAN