Bahrain holds on to energy revival hopes
15 January, 2019 | By INDRAJIT SEN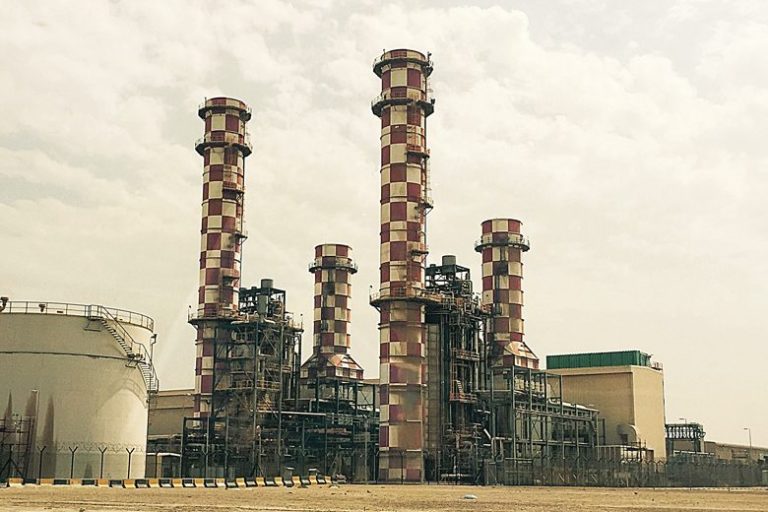 Alongside existing strategic oil projects, the discovery of a giant offshore reserve at Khalij al-Bahrain has livened up Manama's energy prospects
When Bahrain's Oil Minister Sheikh Mohammed bin Khalifa al-Khalifa announced the discovery of massive hydrocarbon resources in the country's Gulf waters in April last year, the find was quickly hailed as having the potential to transform Manama's energy prospects.
Nearly a year on, Bahrain has taken a key step forward in its efforts to appreciate the reserves contained in the Khalij al-Bahrain offshore basin – estimated to be to the tune of more than 80 billion barrels of tight oil and 10-20 trillion cubic feet of tight gas, according to state-owned energy firm National Oil & Gas Holding (Nogaholding).
Nogaholding in January signed a memorandum of understanding (MoU) with Italian energy major Eni for jointly carrying out exploration activities in Block 1 of the offshore acreage. The 2,800 square-kilometre block, which lies in the northern waters of Bahrain with depths ranging from 10-70 metres, remains largely unexplored.
More importantly, the economic viability of the resources remains a mystery, as their magnitude is based on P50 estimates, meaning only 50 per cent of the hydrocarbons present a commercially feasible value proposition for extraction. Energy consultancy firm Wood Mackenzie has already cautioned that the reserves are "technically challenging and potentially high-cost to develop".
US oil field services majors Schlumberger and Halliburton have assisted Bahrain in realising the pre-Khuff discovery, and have been further roped in by Nogaholding and Bahrain Petroleum Company (Bapco) to carry out exploratory drilling and appraisal work on the Khalij al-Bahrain resource.
The state energy firms are, however, yet to finalise terms and scope of work with the service providers for further appraisal of the hydrocarbons beyond the contracted period.
The pace at which Manama goes about readying its reserve for exploitation is especially crucial considering that the oil minister set a target of commercial production from the offshore basin to begin in five years' time.
Following the signing of the MoU with Eni for exploration, Al-Khalifa said, "With this signing, we aim to hold various discussions to review all relevant aspects of the technical and commercial terms of the potential exploration and development within a reduced timeframe."
International partners
Another deciding factor for Bahrain to comprehensively realise the benefits to its economy from the Khalij al-Bahrain discovery is the commercial offer it makes to international upstream players.
Investment in Bahrain's oil and gas sector has not yielded great profits for foreign exploration and production firms, so it is vital that the commercial proposals Manama dishes out to prospective partners are attractive.
"Nogaholding will approach international partners to contribute funding and technical expertise," says Tom Quinn, senior analyst, Middle East upstream, at Wood Mackenzie.
"However, Bahrain's previous oil contracts had tough fiscal terms by international standards, and the international oil company partners made meagre returns. New fiscal terms will be needed to attract suitable partners."
According to Al-Khalifa, the commercial appeal of the value proposition is being well taken care of this time.
"What we have [contained in Khalij al-Bahrain] is extremely encouraging," he said in a recent media interview. "We are working to prepare the right fiscal regime to attract companies to co-invest with us.
"Ultimately, we have to make this attractive. It should give investors the returns they require while still being fair to the government here," Al-Khalifa said.
For a country that produces as little as 41,000 barrels a day (b/d), despite being located in an oil-rich region, and has to grapple with declining output from its few fields, a giant discovery the size of Khalij al-Bahrain offers the rare promise of transforming not just its energy sector, but also turning a corner in its economic fortunes.
"Obviously, if the results turn out to be as expected, it will be a game changer for Bahrain, providing security of supply and additional export revenues," Andrew Day, upstream director at consultancy firm IHS Markit, said.
New pipeline
Aside from seeking to unlock the potential prizes from its hydrocarbon discovery, Bahrain has also made progress in working towards achieving its other energy sector targets.
In October last year, Bahrain commissioned a new pipeline it had been building since 2014 that allows its only refining asset, the Sitra refinery, to receive increased volumes of crude from neighbouring Saudi Arabia.
The opening of the 112 kilometre-long AB-4 pipeline is key to raising the country's downstream capacity. Built at an estimated cost of $400m, it originates from Saudi Aramco's Abqaiq plants and has enabled Bapco's Sitra refinery to receive its full requirement of crude for a few months now.
The pipeline has a diameter of 30 inches and is capable of transporting up to 350,000 b/d of crude oil. When it became operational, Bapco was able to decommission the old pipeline that fed Aramco crude to the Sitra refinery and had a lower capacity of 230,000 b/d.
The AB-4 pipeline is 100km longer than the older pipeline and passes far away from residential areas that were uninhabited when the old facility was first built in 1945.
LNG imports
Meanwhile, Nogaholding is set to begin operations at Bahrain LNG, a project of high strategic importance to Manama in its quest for securing long-term energy supplies.
When commissioned in late February or early March, the estimated $900m Bahrain LNG floating storage and re-gasification facility will be able to import 800 million cubic feet a day (cf/d) of liquefied natural gas (LNG).
The terminal combines offshore and onshore facilities, with the former sited approximately 5km east of Khalifa bin Salman port, the location of the main onshore facilities.
Bahrain LNG is a consortium of US-based Teekay LNG Partners, South Korea's Samsung C&T and Kuwaiti group Gulf Investment Corporation (GIC). Teekay owns a 30 per cent stake, and Samsung holds 20 per cent. Singapore-based equity investor GIC also owns 20 per cent, while Nogaholding holds the remaining 30 per cent.
Nogaholding began working on the build, own, operate, transfer (Boot) project in 2015 to cater to the growing energy needs of the kingdom, which currently consumes about 1.5 billion cf/d of gas. Ownership of the terminal will revert to Nogaholding after 20 years of operations.
15 January, 2019 | .By INDRAJIT SEN