Aviation recovery faces stop-start risks
02 July, 2020 | By NEHA BHATIA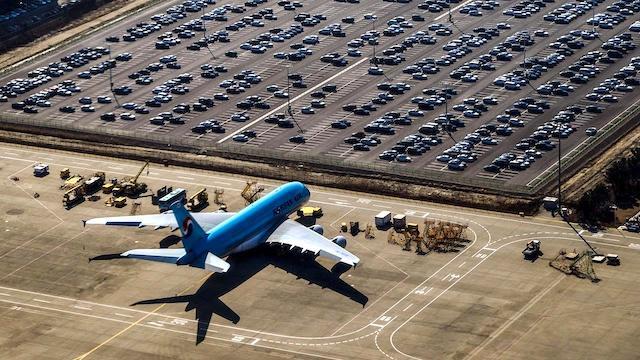 Beijing's latest flight cancellations indicate air travel resumption may be frustratingly slow
The recurring nature of the coronavirus causing Covid-19 means the Middle East must brace itself for a potentially stop-start approach to aviation recovery.
This is best evidenced by recent developments in China, where fears are growing about a second wave of infections after Beijing reported 31 new cases on 16 June.
Thirty residential compounds in the capital have since been placed under lockdown and schools have been suspended.
The capital's airports have cancelled at least 1,255 inbound and outbound flights, with officials urging residents to not leave Beijing, and some provinces quarantining travellers from the city.
The closures could wipe out the early signs of recovery displayed by China's air travel industry, which had started to record upward movement in bookings for May and June.
Easing restrictions
Some airports in the Middle East have partially resumed activity, with plans in place to further ease restrictions on air travel from the end of June and early July.
YoY=Year on year, RPKs=Revenue passenger kilometres. Source: IATA
These developments are critical considering Covid-19 has "devastated" the Middle East's air transport industry, according to the International Air Transport Association (Iata).
Passenger demand is expected to record year-on-year (YoY) declines of 56 per cent for airlines and 47 per cent for airports.
Losses forecast
Collectively, the Middle East's airlines are forecast to record a net loss of $4.8bn, with passenger revenues dropping by $24bn compared to 2019.
Airports in the region could lose about $7bn in revenues this year, with 1.2 million jobs also at risk in aviation and related industries.
The lack of an effective vaccine against Covid-19, and ongoing discoveries about the new coronavirus, are fuelling confusion about the exact health risks of air travel and further hampering efforts to rebuild consumer confidence.
Airline executives in the Middle East must prepare themselves for an uncertain road to recovery in the months to come.
02 July, 2020 | .By NEHA BHATIA