Aramco to spend $100bn on refining and chemicals projects
05 December, 2018 | By Richard Thompson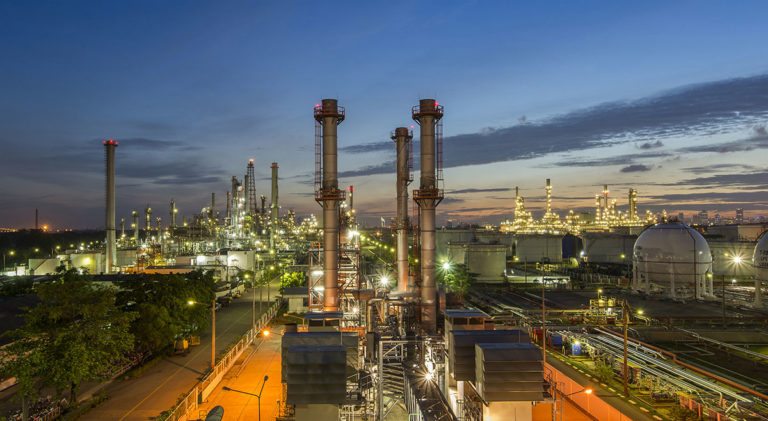 Ultimate target is to reach refining capacity of 8-10 million barrels a day
State-energy giant Saudi Aramco plans to spend more than $100bn on new refining and chemicals projects over the next decade, as it attempts to balance its business between upstream and downstream operations.
"We have plans for substantial expansion in refining," Aramco CEO Amin Nasser said at the Gulf Petrochemicals and Chemicals Association forum in Dubai on 27 November.
"Our ultimate target is to reach 8-10 million barrels a day [b/d] of refining capacity and create a better balance between our upstream and downstream segments," Nasser said.
Aramco has previously said it plans to integrate its refining and petrochemicals assets to process 2 to 3 million b/d of crude into chemicals. This will help it take advantage of a chemicals demand that is expected to account for a third of total oil demand globally up to 2030.
Between 2030 and 2050, chemicals could even reach 50 per cent of all crude oil demand, outstripping demand from the transport sector.
The integration of upstream and downstream operations, along with the planned acquisition of Saudi Basic Industries Corporation (Sabic) in the next year or so, will help Aramco absorb any volatility in commodity markets.
Aramco's estimates are echoed by the Paris-based International Energy Agency (IEA) which earlier in November forecast oil demand to grow by 12 per cent to over 106 million b/d in 2040. The growth is driven by rising demand for petrochemicals, diesel and aviation fuels, the agency said in its World Energy Outlook for 2018, published 13 November.
Petrochemicals will account for 15 per cent of oil products by 2040, compared to just 10 per cent today. "This appears to be part of a long-term strategy both to seek additional margins and to hedge against the perceived risk of a peak in global oil demand," the report said.
But this shift will require an enormous investment. "We do have investment [plans of] close to half a trillion over the next ten years," he said.
While the bulk of the investments will focus on the upstream sector, to maintain Saudi Arabia's 12.5 million barrels a day (b/d) crude oil production capacity, there is also considerable spending planned for gas and downstream projects.
This will include around $160bn for gas investments, and another $100bn to integrate refining and petrochemicals production, along with new crude-to-chemicals plants. "This is not including acquisitions," he noted.
Aramco currently has about 5.4 million b/d of refining assets, both inside the kingdom and outside. Its investment plan for the next 10 years will see this increased to between 8-10 million b/d.
Aramco and Sabic are already working together to develop a 400,000 b/d crude-to-chemicals plant at Jubail on the Gulf coast, which will produce 9 million tonnes a year (t/y) of chemicals and base oils by 2025.
Aramco is working on the development of new technology that would help it convert as much as 70 per cent of a barrel of crude oil directly into petrochemicals. Studies on how to do this at an economically viable scale are being carried out at its research and development centres, and in "partnership with other leading chemical and technology companies like Sabic, CB&I, Axens and Chevron Lummus Global, as well as academic institutions like China's Tsinghua University," Nasser said.
Just next door, Aramco and French oil major Total agreed in August to add a new $5bn mixed-feed cracker and polyethylene plant at their 440,000 b/d Satorp joint venture refinery at Jubail.
The oil giant is also looking at two projects in China which would add 800,000 b/d of capacity in the next five to six years. This is in addition to Aramco's planned 1.2 million b/d joint venture in India which was revealed last year. Another $10bn has been earmarked for the integration of petrochemicals at Motiva, Aramco's US brand name for the 600,000 b/d Port Arthur refinery in Texas.
05 December, 2018 | .By Richard Thompson