Adnoc presses ahead with onshore projects
15 September, 2020 | By INDRAJIT SEN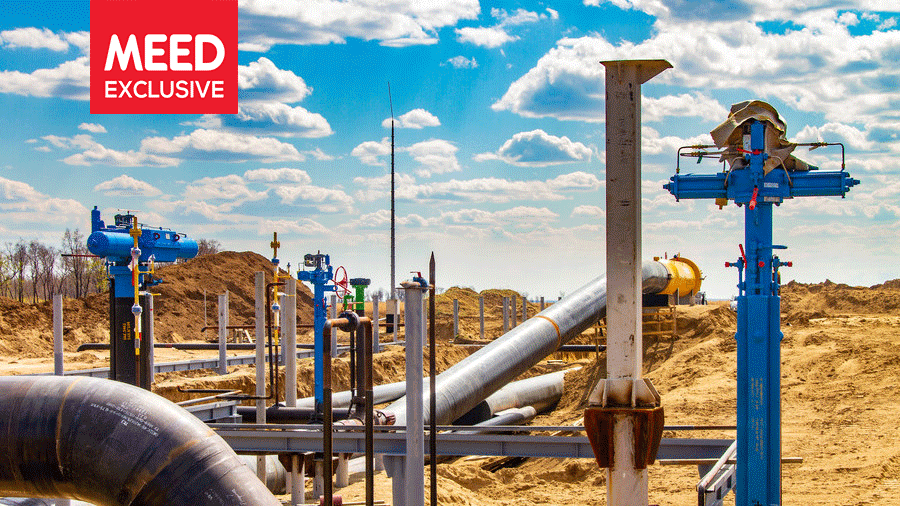 The state energy enterprise has been focusing on upgrading infrastructure at its onshore oil and gas fields this year, as market factors impede progress on cost-intensive projects
With timelines extended and schedules delayed for most of its offshore oil and gas projects, mainly due to the business impact of Covid-19 and sub-par oil prices, Abu Dhabi National Oil Company (Adnoc) is focusing on advancing its onshore project development plans.
Onshore oil production presently accounts for half of Abu Dhabi's total crude output capacity of 4 million barrels a day (b/d) and almost 60 per cent of its total gas production of 12 billion cubic feet a day.
The bulk of Abu Dhabi's hydrocarbon reserves are located onshore, with the emirate containing 11 producing oil and gas fields in its land area.
Further exploration activity, using modern technologies, by Adnoc has revealed that the emirate's untapped onshore areas contain multiple billions of oil barrels and trillions of cubic feet of gas reserves in place.
The state energy giant has offered equity stakes in most of these new onshore blocks in two upstream licensing rounds, and has even brought in foreign energy firms as exploration partners for some of the blocks.
Additionally, Adnoc has also partnered with French energy major Total to explore for and study the prospect of economical unconventional gas production from the Ruwais Diyab onshore gas concession.
Raising oil and gas production capability from its onshore resources is fundamental to Adnoc achieving its 2030 goals of 5 million b/d crude output capacity and achieving self-sufficiency in gas production.
Contractors have set their eyes on [the Al-Dabbiya phase 2] project as this is quite a big contract in terms of size, scope and value
Industry source
Focus on Al-Dabbiya field
Contractors are currently preparing technical bids for the second phase of the Al-Dabbiya field sustainability project that Adnoc Onshore has undertaken to sustain and raise oil production from Al-Dabbiya.
The Al-Dabbiya field is part of Abu Dhabi's Northeast Bab (NEB) cluster of onshore oil fields, which includes the Rumaitha and Shanayel fields.
The project is estimated to be valued between $250m and $300m.
"This is quite a vital project for Adnoc with regards to building long-term spare [oil production] capacity," an industry source says. "Contractors have keenly set their eyes on this project as this is quite a big contract in terms of size, scope and value."
The scope of work on the Al-Dabbiya phase 2 project broadly covers engineering, procurement and construction (EPC) work on additional oil production and water injection wells, flowlines, well bays and the pipeline corridor.
Greece-based Archirodon is executing EPC works on phase 1 of the Al-Dabbiya production sustainability project as part of a $166m-worth contract it was awarded in 2018. The main scope of work on the project's first phase is to tie-in several wells at the field to optimise output.
Separately, in late 2014, Adnoc Onshore awarded Italian energy contractor Maire Tecnimont a $2.25bn EPC contract to raise Al-Dabbiya's output by 73,000 b/d to 112,000 b/d – a project termed NEB phase 3. Maire Tecnimont completed the EPC works on the NEB phase 3 project in January 2019.
Industry players expect Adnoc to tender more onshore brownfield works in the remainder of 2020
Brownfield work
Adnoc is also pressing forward with a number of brownfield jobs that are essential to upgrade infrastructure at its onshore field installations.
"Adnoc is known to continuously upgrade onshore field infrastructure and it has been doing so even during the difficult pandemic period," another industry source says.
The state energy enterprise has awarded several contracts covering facilities upgrade, modification work and debottlenecking jobs at its onshore oil field developments.
In February, Adnoc reportedly awarded $500m-$600m-worth procurement and construction contracts for the installation of flowlines and wellheads at a number of onshore oil fields:
Package 1: Asab and Sahil – Galfar (Oman) 60 per cent and Descon (Pakistan) 40 per cent
Package 2: Shah, Qusahwira and Mender – Galfar 60 per cent and Al-Asab (UAE) 40 per cent
Package 3: Bu Hasa – CAT Group (Lebanon)
Package 4: Bab – CAT Group 60 per cent and Al-Asab 40 per cent
Al-Dhafra Petroleum, Adnoc's 60:40 joint venture with Korean Abu Dhabi Oil Consortium (Kadoc), awarded Omani contractor Galfar an approximately $100m contract in June for carrying out EPC works at the Haliba oil field.
As part of the four-year call-off contract, Galfar will perform EPC works to install well tie-ins and additional flowlines. Galfar in turn awarded UK oil and gas services provider Penspen a sub-contract for the engineering works on the project.
Prior to that, Al-Dhafra Petroleum in January awarded Canadian contractor SNC-Lavalin a contract to execute front-end engineering and design (feed) works on the Haliba field's second phase of development. EPC works on the first phase of the project have been executed by Indian contractor Larsen & Toubro Hydrocarbon Engineering (LTHE), and are currently in the advanced commissioning stage.
MEED has recently learned that Adnoc Onshore is set to award China Petroleum Pipeline Engineering (CPPE) a contract to replace the existing main oil line (MOL) 1.2 and MOL 3.5, which transport crude oil from the main pumping station, MP21, to the Jebel Dhanna export terminal in Abu Dhabi.
CPPE was the only contractor that could match Adnoc Onshore's target price, and the EPC contract is understood to have a value of around $135m, according to sources.
It has been reported that Archirodon has emerged as frontrunner to win the main contract for the third phase of Adnoc's Bab gas compression project.
The gas compression infrastructure is located in the onshore Bab gas field in the Habshan area of Abu Dhabi. The project aims to operate two gas compressor systems in parallel and the third in series when reservoir gas at the Bab field starts to decline.
The contractor is meant to carry out EPC modifications required in the existing Bab compressor stations 1, 2, 3 and 4. The scope of work on the project also includes high-pressure gas discharge systems, the gas control room and operator workstations, among other facilities.
Archirodon is already performing EPC works on a separate Adnoc project to build facilities and infrastructure required to sustain long-term crude oil production capacity at the Bab field at 485,000 b/d. The $489m contract was awarded to Archirodon in November last year.
Industry players expect Adnoc to tender more onshore brownfield works in the remainder of 2020, as market conditions hinder progress on the bigger, cost-intensive projects. Modification works at onshore field developments will ensure Adnoc remains on track with working towards its 2030 energy production goals.
15 September, 2020 | .By INDRAJIT SEN