Adnoc powers the UAE's gas ambitions
27 October, 2019 | By INDRAJIT SEN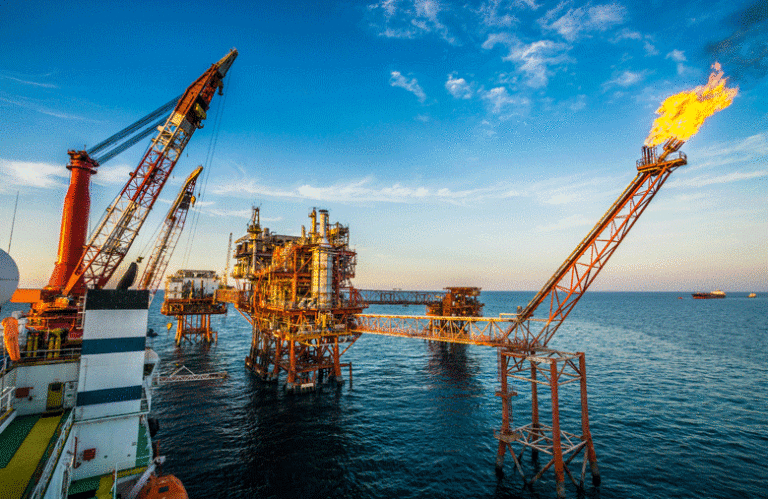 Abu Dhabi energy major aims to achieve its 2030 gas goal through large capex projects to raise production, as well as an exploration campaign to build the emirate's gas reserves
Abu Dhabi National Oil Company (Adnoc) is making steady progress with its plans to significantly boost natural gas production from its current level of 9.8 billion standard cubic feet a day (cf/d).
Expanding gas production capabilities is one of the three pillars of Adnoc's 2030 strategic growth blueprint, and will ensure a more sustainable and economic supply of gas – although a specific gas production target has not been announced.
Adnoc aims to achieve its 2030 goal through large capex projects to raise production from Abu Dhabi's onshore and offshore gas fields. The backbone of its policy involves tapping sour gas resources, but the energy major has also undertaken a campaign to search for new gas reserves in Abu Dhabi's under-explored onshore regions and territorial waters. Adnoc has brought in partners to develop the emirate's unconventional gas basins, and so far has offered commercially attractive blocks to international energy players in two upstream licensing rounds.
The Abu Dhabi energy major has set an output target of 1 billion cf/d by 2030 from Abu Dhabi's onshore and offshore unconventional gas resources. With regards to onshore gas reserves, Adnoc plans to increase production from its Shah gas field to 1.5 billion cf/d, and move ahead with developing the sour gas fields of Bab and Bu Hasa.
Adnoc says its core strategy involves investing in the development of the Hail, Ghasha, Dalma, Nasr and Shuwaihat sour gas fields, which could collectively produce 1.2 billion cf/d of gas.
The energy major has launched large engineering, procurement and construction (EPC) projects to extract gas from the Hail, Ghasha and Dalma fields, which are part of Abu Dhabi's offshore Arab formation and estimated to hold multiple trillions of cubic feet of recoverable gas. If this gas is effectively tapped into, it is expected to produce considerably more than 1 billion cf/d of gas, enough to provide 2 million homes with electricity.
Just with the Hail and Ghasha sour gas scheme alone, Adnoc Group subsidiary Adnoc Sour Gas intends to produce another 1 billion cf/d of sour gas by 2024, or about 20 per cent of the UAE's current demand.
Under-execution Abu Dhabi gas projects
| | | | |
| --- | --- | --- | --- |
| Project name | Owner | Value ($m) | Estimated completion year |
|  Integrated gas development expansion (IGD-E): phase 2 | Adnoc LNG | 860 | 2023 |
|  Bu Hasa debottlenecking and associate pipeline | Adnoc Gas | 240 | 2022 |
|  Upper Zakum full-field development: EPC 3: sulfur reduction plant | Adnoc Offshore | 200 | 2019 |
|  New gas injection, gas lift and oil facilities | Zadco | 152 | 2021 |
|  Control system upgrade for existing ASAB-1 GPP | Adnoc Gas Processing | 80 | 2019 |
| Replacement of gas metering system and flow control enhancement | Adnoc | 80 | 2022 |
|  Expansion of manifold stations in Bab and Asab | Adnoc Onshore | 54 | 2020 |
|  Flaring and emission reduction: scheme 9 | Adnoc LNG | 50 | 2020 |
|  Shah gas development: new sulphur pipeline: package 20 | Adnoc Sour Gas | 45 | 2019 |
|  Bab CDS: Replacement of 42″ LP flare header | Adnoc Onshore | 35 | 2020 |
Source: MEED Projects
Big-ticket projects
About two dozen contractors are preparing bids for the four main EPC packages of Adnoc's mammoth Hail and Ghasha sour gas megaproject, which is estimated to have a combined worth of more than $10bn. US-headquartered Bechtel is doing the front-end engineering and design (feed) works on the project, while US-based KBR is the overall project management consultant.
Packages 1 and 2 cover offshore works, while packages three and four relate to onshore works. Considering the complex and varied scope of work on each of the Hail and Ghasha packages, some of the contractors have decided to bid in consortiums in order to make comprehensive offers for the packages.
Adnoc is currently in the advanced stages of bid evaluation for its Dalma sour gas field development project, which is estimated to be valued between $1.5bn and $2bn. Almost a dozen contractors have submitted bids for the two main packages of the project.
Package A covers EPC works for the installation of offshore platforms, subsea pipelines and wellheads. Package B relates to onshore EPC works for building gas processing and sweetening facilities; setting up a pipeline network to transport gas to the onshore Habshan gas plant; building pipelines to transfer condensates to Zirku island; and other supporting facilities.
MEED has reported that frontrunners have emerged for both the packages, based on initial bid evaluations by Adnoc.
Moreover, Adnoc is studying the prospect for launching a deep gas project in the Ghasha offshore concession as part of its quest to further tap into Abu Dhabi's sour gas resources. The project is in a nascent stage, with France's TechnipFMC having recently completed the concept selection work.
At this point, it remains to be seen if Adnoc will proceed to a pre-feed stage with the project, or move straight into the feed phase.
Apart from these crucial sour gas projects, Adnoc is in the execution phase of a number of other vital conventional gas projects, which when completed will significantly contribute to Abu Dhabi's vision of having a robust gas-producing portfolio.
A consortium of Spain's Tecnicas Reunidas and Abu Dhabi's Target Engineering Construction Company is executing EPC works for the second phase of Adnoc's integrated gas development expansion project (IGD E2). The IGD expansion 2 project is estimated to be worth about $1.4bn, and will allow Adnoc Gas Processing's onshore Habshan plant to process an additional 200 to 400 million cf/d of offshore gas. Its output currently stands at 1.4 billion cf/d.
Adnoc is also unlocking Abu Dhabi's conventional gas caps, specifically the Umm Shaif gas cap, with the aim of producing 500 million cf/d from the resource before 2030. Phase 1 of the Umm Shaif gas cap development project is estimated to be worth $1.5bn.
Adnoc has initiated a unique 'Feed-to-EPCI' competition for this project, and has selected three entities – McDermott (US), National Petroleum Construction Company (UAE)/TechnipFMC (France) and Petrofac (UK)/Saipem (Italy) – to participate in the contest for the project's engineering design. The party that provides the best feed submission will be invited to perform the EPCI works.
Exploration campaign
Aside from initiating capital projects to raise gas production, Adnoc is also proceeding with an intense gas exploration campaign. Encouraged by the success of its inaugural upstream licensing round, Adnoc in May this year launched a second round, offering five hydrocarbon blocks to international energy firms.
The latest licensing round consists of offshore blocks 3, 4 and 5, and onshore blocks 2 and 5. The two onshore blocks offer two separate licensing opportunities for conventional and unconventional oil and gas, respectively.
Offshore block 3 is the largest block offered by Abu Dhabi in both the 2018 and 2019 block bid rounds, with an area of more than 11,000 square kilometres.
Onshore Block 2 was the only exploration area contained in the first licensing round that Adnoc did not award. It has offered that block again in the second round.
In total, the five blocks comprise an area of approximately 34,000 square kilometres, and contain "significant conventional and unconventional hydrocarbon potential".
Based on figures from detailed petroleum system studies, seismic surveys, and exploration and appraisal well data, estimates suggest the blocks in the second bid round hold multiple billion barrels of oil and multiple trillion cubic feet of natural gas.
Discoveries have already been made in some of the blocks and, within the geographical area of the second bid round blocks, there are 290 targeted reservoirs from 92 prospects and leads, Adnoc says.
The deadline for submission of bids is the end of November, after which Adnoc will evaluate the bids using the criteria set out in the bidding instructions. The Supreme Petroleum Council will then award concession exploration agreements to the successful bidders.
Pre-execution Abu Dhabi gas projects
| | | | |
| --- | --- | --- | --- |
| Project name | Owner | Value ($m) | Project status |
| Hail and Ghasha sour gas development: package 4 | Adnoc | 5,000 | Main contract bid |
| Belbazem Field | Adnoc Offshore | 4,000 | Feed |
| Hail and Ghasha sour gas development: package 1 | Adnoc | 3,000 | Main contract bid |
| Hail and Ghasha sour gas development: package 2 | Adnoc | 2,000 | Main contract bid |
| Shah gas development: gas plant: package 2 | Adnoc Sour Gas | 2,000 | Main contract PQ |
| Hail and Ghasha sour gas development: package 3 | Adnoc | 2,000 | Main contract bid |
| Umm Shaif gas cap condensate development: phase 1 | Adnoc Offshore | 1,500 | Feed |
| North West development: Dalma Field: platforms and pipelines | Adnoc Sour Gas | 1,000 | Bid evaluation |
| Shah gas development: pipelines: package 1 | Adnoc Sour Gas | 300 | Main contract PQ |
| North West development: Dalma field: gas processing plant | Adnoc | 200 | Bid evaluation |
Source: MEED Projects
Foreign partners
A fundamental part of Adnoc's 2030 integrated Gas Master Plan is adding commercially viable unconventional hydrocarbon resources to Abu Dhabi's overall reserves. To this end, Adnoc last year brought in foreign partners in its unconventional and sour gas concessions.
Adnoc awarded French energy giant Total a 40 per cent stake in Abu Dhabi's Ruwais Diyab unconventional gas concession, the first such award of its kind in the region. Under the terms of the deal, Total will explore, appraise and develop the concession area's unconventional gas resources.
Adnoc has also brought on board Italian major Eni, Germany's Wintershall and Austria's OMV for Abu Dhabi's Ghasha sour gas concession, awarding the firms 25 per cent, 10 per cent and 5 per cent stakes, respectively. The European firms will invest in Adnoc's sour gas development programme in proportion to the stakes they hold, along with lending their technical expertise.
Seismic surveys
With an eye on the future, Adnoc is conducting even more survey work in Abu Dhabi's territorial land and maritime areas to build the emirate's hydrocarbons resource base. In June, Adnoc awarded French geoscience company CGG a contract to conduct seismic studies in Abu Dhabi.
Under the terms of the contract, CGG will perform high-end time and depth imaging of massive volumes of data from what is understood to be the world's largest ocean-bottom node (OBN) seismic survey to date.
Starting in May 2019 – and running for a period of at least five years, during the maximum seven-year contract period – CGG is processing at least 20,000 square kilometres of high-density wide-azimuth seismic data at its Abu Dhabi geoscience centre. The scope of the contract also includes optional reservoir characterisation work.
The contract to CGG builds on Adnoc's seismic survey agenda, which gathered steam in July last year, when Adnoc awarded contracts worth $1.6bn for the world's largest continuous 3D onshore and offshore seismic survey to a subsidiary of state-owned China National Petroleum Company (CNPC).
BGP, which is represented in the UAE by Al-Masaood Oil Industry Supplies & Services Company, is carrying out seismic work across a combined area of up to 53,000 sq km – 30,000 sq km offshore and 23,000 sq km onshore – in Abu Dhabi.
27 October, 2019 | .By INDRAJIT SEN