Adnoc plans to award stakes in refining business in early 2019
20 November, 2018 | By INDRAJIT SEN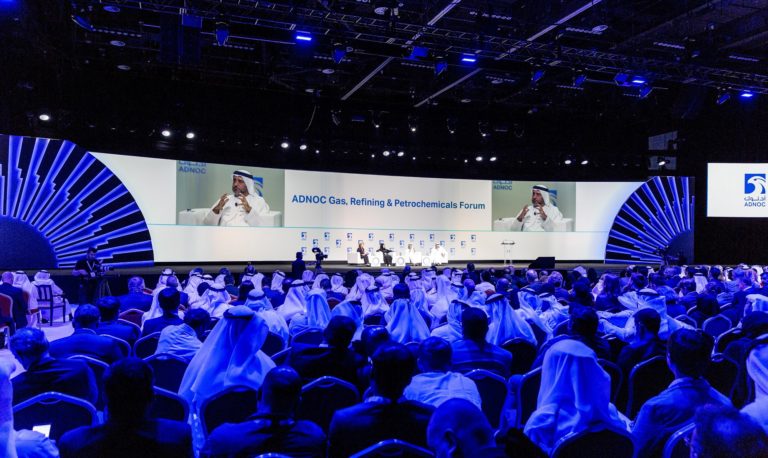 Adnoc is evaluating bids received from companies looking to invest in its refineries unit
Abu Dhabi National Oil Company (Adnoc) could make a decision about awarding stakes in its refining business as early as the first quarter of 2019, the Abu Dhabi energy major's Downstream director Abdulaziz Alhajri has told MEED.
Several international energy companies have submitted bids for investing in Adnoc's refining business, which are being evaluated presently.
"We have received a number of bids or proposals from our current partners, as well as companies who are yet to do business with us. All these companies have that experience and expertise in the downstream sector that we are looking for," Alhajri said in reference to international energy producers.
"I can say that the bids that we have received are exciting. You could expect us to make a decision on who will be investing in our refining business in Q1 next year," he told MEED.
Earlier this year, Adnoc was rumoured to be considering the sale of a stake in its refineries unit.
Alhajri did not reveal what percentage of the refining business has been earmarked for external investment, saying only "the stake could be anywhere between 5 and 40 per cent".
Adnoc Refining, which became a consolidated business unit – consisting of the erstwhile Takreer's refining operations – as a result of the integration drive led by Group CEO Sultan Al Jaber since 2017, is estimated to be worth $20bn.
It has a refining capacity of 922,000 barrels a day (b/d) from its two refinery units in the Ruwais industrial zone.
Adnoc's refining output will grow to about 1.5 million b/d when its new third new refinery in Ruwais, to be commissioned in early 2024, will add another 600,000 b/d of output.
The new refinery project in Ruwais is part of the $45bn downstream growth plan Adnoc announced in May.
Progressing with its strategy of maximising efficiency and optimising commercial value from its business units, Adnoc Group already listed 10 per cent of its fuel distribution business on the Abu Dhabi stock market in December 2017 and sold a 5 per cent stake in the drilling unit to Baker Hughes, a GE Company in October.
20 November, 2018 | .By INDRAJIT SEN