Adnoc formally signs contract for world's largest oil storage project
04 March, 2019 | By INDRAJIT SEN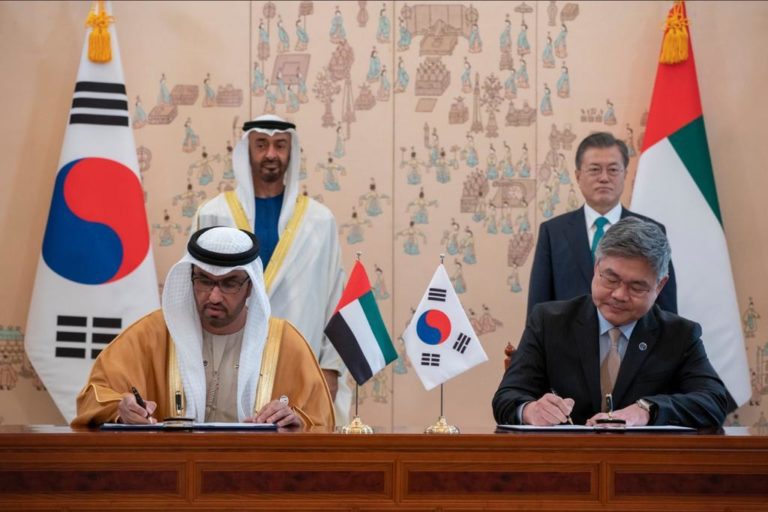 South Korean contractor to build underground storage facility in the emirate of Fujairah
Abu Dhabi National Oil Company (Adnoc) has formally signed a $1.21bn contract to South Korea's SK Engineering and Construction (SKEC) today to carry out engineering, procurement and construction (EPC) works for the world's largest single underground oil storage project it is building in the emirate of Fujairah.
SKEC will carry out EPC works for the oil storage facility, which will have a capacity of 42 million barrels. It will construct three underground storage caverns as part of the project, each with a capacity of 14 million barrels, deep below ground level.
The contract was signed on 27 February between Adnoc and SKEC, during the visit of Sheikh Mohamed bin Zayed al-Nahyan, Crown Prince of Abu Dhabi and Deputy Supreme Commander of the UAE Armed Forces, to South Korea.
With a value of $1.21bn, the EPC contract is the largest for a single project award for underground crude oil storage in the world.
Adnoc said in its statement that approximately 50 per cent of the contract spend will feed back into the UAE economy through its In-Country Value programme.
Works commenced in 2018. The first phase of the Adnoc Fujairah Underground Storage, involving the construction of an access tunnel, has been completed.
When complete in 2022, the Adnoc Fujairah Underground Storage will be one of the largest facilities of its kind in the world and be able to store three different types of crude oil, providing Adnoc with increased flexibility to export crude through Fujairah's strategic Arabian Sea oil terminal.
"The Adnoc Fujairah Underground Storage will strengthen the UAE's position as a reliable supplier of crude oil as well as give Adnoc greater flexibility, allowing it to manage and optimise its delivery schedule and support its broader move into trading," it said in its statement.
"It will also enhance its position as one of the key trading and supply partners in Fujairah's growth as a global oil and products storage and trading hub," it added.
In November, Adnoc signed a memorandum of understanding with Indian Strategic Petroleum Reserves Ltd (ISPRL) to explore storing Adnoc crude oil at ISPRL's underground storage facility at Padur in Karnataka, India.
This agreement followed the arrival of the final shipment of the initial delivery of Adnoc crude to be stored in another ISPRL underground facility in Mangalore, earlier the same month.
Adnoc also stores up to 6.29 million barrels of crude at the Kiire oil terminal in Kagoshima, southern Japan, under an agreement with the Japanese government.
04 March, 2019 | .By INDRAJIT SEN